Since the day the first dog chased a rabbit and missed, dogs have been trying to outrun their feline counterparts. But are dogs actually faster?
In truth, most dogs and cats are about the same speed—which is to say, not fast at all, at least if compared with other animals.
It might seem that the fastest dog breeds would rule the race, but surprisingly it's all about weight.
The larger a dog, the longer its stride and the further it can go in a fixed amount of time.
This why a massive Great Dane will beat out a tiny Chihuahua just by virtue of size alone, even if they're both running at top speed.
The way you measure speed in dogs vs cats is by calculating their average top speed over a 100-yard dash (which conveniently happens to be roughly equivalent to an average house to yard).
This distance is used because it's an easy measurement for humans to calculate—100 yards is only slightly longer than one football field—and it encompasses two common dashing scenarios for both species: chasing prey and escaping predators.
There are plenty of other factors that can affect how fast your cat or dog can run in a given scenario:
– How much food they've eaten recently (because this affects how much energy they have)
– How fit they are
– Their Breed
– Their Motivations ( if they are scared or chasing a prey they will probably run faster)
While cats are commonly thought to be the more agile and athletic of the two species, a new study has found that dogs may actually be faster than felines.
It seems that the assumption that cats are quicker than dogs is based on the fact that they seem to move faster in short bursts, like when chasing a mouse or running away from their owners.
Cats are generally lighter than dogs, so their bones aren't as strong—this means they're more vulnerable to injury if they're moving at top speed.
---
---
Why are dogs less flexible than cats?
Dogs are less flexible than cats, so they don't have the same range of poses and positions. There are anatomical reasons behind this difference, as well as a few evolutionary ones.
Dogs have a lot more muscle fiber in their bodies than cats do, which makes them great for short bursts of speed and power, but it also means that their muscles aren't as flexible when it comes to twisting, turning, and contorting.
Cats are generally smaller than dogs and are able to get a better grip on their legs so they can twist them in ways that dogs can't.
The spines of dogs aren't quite as flexible as those of cats either, which means that the cats have a little more room to move around when it comes to positioning themselves.
Dogs are built to be more powerful, which usually means they have a much heavier skeletal structure. This is why your dog can leap so high and run so fast. They're more muscular than cats, and their body is made for power and strength.
Cats' skeletons are designed differently, with lightweight and hollow bones that give them the ability to squeeze into tight spaces and stretch out into long shapes.
This lets them fit in tiny places like under tables or through small spaces in fences, making it easier for them to escape predators or sneak up on prey without being seen.
Their joints also allow greater flexibility than you'd see in a dog's body—cats can extend their paws to use their claws.
The bones in a dog's paws, however, are arranged in such a way that their dewclaws can act as full-fledged fingers.
Dog paws also have other advantages over cat paws: dogs' feet are bigger and stronger than cats', and their paw pads are much larger too, which help give them better traction in snow or when climbing rocks.
Dog paws also tend to be more resilient: for example, if you've ever stepped on a cat's paw by accident and heard them hiss in pain, it may have been because of how easily you hurt them.
---
Why can cats climb but dogs can't?
Dogs, like many other mammals, are digitigrade. That means that they walk on their toes, with their heels in the air and their weight distributed toward the back of their feet.
Cats, on the other hand, are plantigrade.
They walk on both toes and heels, with their weight distributed more evenly.
Like many other directions for which dogs and cats differ, this trait has its roots in the animals' lifestyles.
Digitigrade animals tend to be fast runners, because it's an efficient way to move. Plantigrade animals tend to be slower movers or better climbers.
Think of it like a car — a sports car is built low to the ground so that it can cut through the air without resistance (just like a fast-moving dog keeps its weight toward its back legs), but it isn't good at off-roading (just as a dog isn't good at climbing).
An SUV may not have great gas mileage or be able to go particularly fast, but it can drive over bumpy terrain (like a cat climbing).
This is why dogs tend to be better at running than cats. But when it comes to climbing trees or other vertical surfaces, cats have an easier time of it because they're more suited.
Cats also use their claws to grip the surface they're climbing, whereas dogs' claws are more like nails — they don't retract, and offer no traction.
Cats can also pivot their hind legs around branches, which gives them extra leverage to pull themselves upright.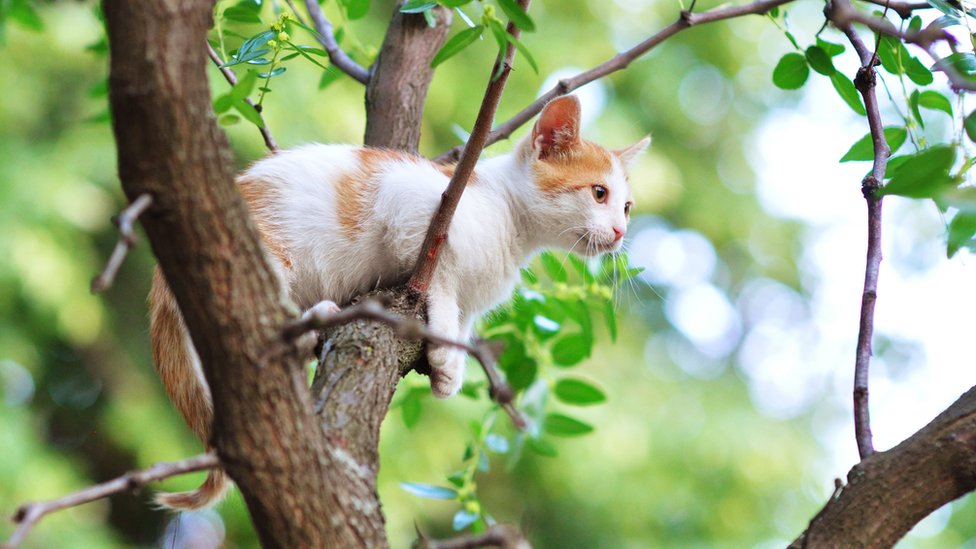 A cat's paws have specialized pads that allow them to grip surfaces as they climb. Their claws are also retractable, so they can pop in and out as needed.
These features combine to help them hang on tightly as they climb up trees or along walls and fences.
Dogs don't have this ability. Their claws aren't retractable, so all four paws are permanently stuck in the extended position — like walking on the tips of your fingers.
This makes it difficult for them to grab ahold of a tree trunk or fence post, and impossible for them to pivot their back legs around a branch
That means dogs can't pull themselves up a tree; instead, they have to work their way up slowly by pushing off with their back legs until their front ones reach a platform above them.
But this process is limited by the length of their legs (and how high you want to let your dog get).
It's not all bad news for canine climbers, though. Some breeds are natural-born climbers.
---
What breeds of dogs can climb?
There are some factors to consider when judging a climbing friendly breed such as:
Size. Larger breeds tend to be less maneuverable than smaller ones. As a general rule, larger dogs will have trouble scaling vertical surfaces, though there are always exceptions.
Joints and knees. Some breeds may have trouble flexing their joints or knees properly to get up on a surface, especially if it's elevated. Breeds like corgis, dachshunds and Italian greyhounds won't have much trouble getting up on most couches or beds because of how they're built and their size, but heavier breeds with shorter legs may struggle.
Leg length. As a corollary to joint flexibility, leg length can have an impact on a dog's ability to climb. Longer-legged dogs will typically have more difficulty climbing because they'll need to take bigger steps than short-legged dogs, who can simply take short strides and clear the distance in fewer steps.
Weight. Heavier dogs will struggle more with climbing because of their weight pushing down on the ground.
Climbing is a talent that many dogs possess, but some are more likely to climb than others.
Dogs that were originally bred for hunting and climbing could be the best candidates to scale walls. Some of these breeds include the Norwegian Lundehund, the Catahoula Leopard Dog and the Beagle.
The Norwegian Lundehund is a rare breed of dog that has six toes on each foot. Originally bred for hunting puffins and their eggs, this small dog has flexible joints in its front feet that enable it to climb steep rock faces.
The Catahoula Leopard Dog is a medium-size breed known for its webbed feet and climbing capabilities. This dog was originally bred for hunting wild boar in Louisiana by Native Americans. Today, the Catahoula Leopard Dog is used for police work and herding cattle.
The Beagle is a small hound dog with a strong sense of smell that was originally bred to hunt hares. Although not as agile as cats, some Beagles are good climbers due to their long legs and sense of smell.
The Siberian Husky is also an excellent climber due to their history as sled dogs. Their ancestors would be required to pull sleds through icy mountain passes, making climbing a necessity for survival.
The American Foxhound is another great climber because of their hunting background. These dogs were bred to chase foxes and other animals through the woods and up trees, so they are quite adept at climbing.
---
Who can jump higher cats or dogs?
Cats and dogs have been fighting for centuries. But only now that some scientists have measured the vertical jumping abilities of both animals in a controlled environment, will we know which is the true masters of high-flying feline athletic prowess.
All kidding aside, the results of this study were indeed pretty darn awesome. It turns out that cats can jump on average around 6 inches higher than dogs can jump.
Sure, that's not a gigantic difference, but when you consider how much lighter cats are than dogs (around 30 pounds vs 60 pounds), it means that cats can jump nearly three times as high with their body weight than dogs can.
A lot of people tend to think that dogs are the reigning champions at jumping and leaping, but the data collected here shows otherwise.
If you've ever owned or been around cats and dogs, then you've probably noticed their different natures time and time again, and now you know something brand new about them through science!
You'd think that dogs would be able to jump higher, since they're so much bigger and have longer legs than cats.
But that's not necessarily true! It all depends on how high the surface is—when it's low, cats can do a full-body jump and get much more height than a dog.
I've seen our cat Tilly jump up onto the counter in the kitchen, which is about four feet off the ground. And when she wants to get into the closet, she'll stand on her hind legs and almost reach the top of it with her front paws!
---
What dogs are the fastest?
When it comes to dog breeds, the fastest on four paws are greyhounds. They can reach speeds of up to 45 miles per hour, which is pretty incredible.
However, the fastest overall dog is the Irish greyhound—a different breed than the greyhound, but very similar in appearance. This dog is 50% faster than any other type of dog and has been clocked at 68 miles per hour.
Of course greyhounds aren't the only speedy breed. In the dog world, a fast runner is worth its weight in gold. And since dogs come in all shapes and sizes, there's no shortage of speedsters to choose from.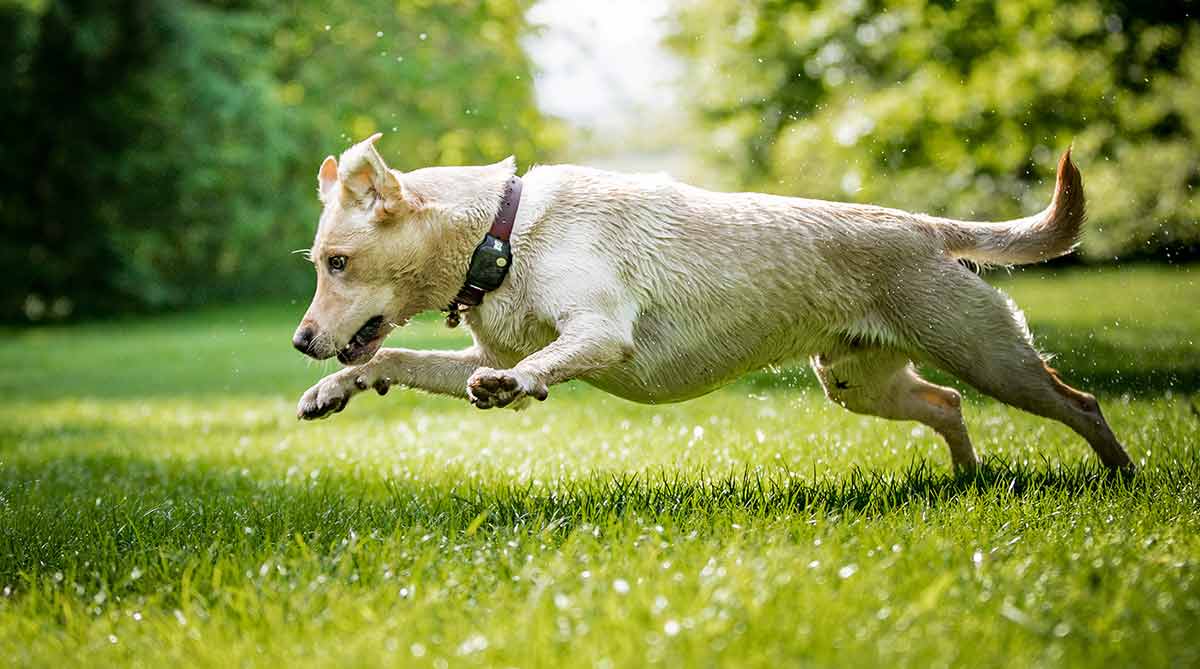 If you are looking for a pet or a running partner, these speedy dogs will be able to keep up with you. Of course, these breeds require a lot of exercise and attention.
But if you can keep up with their energy needs on a daily basis, they will make excellent companions.
Saluki. It is an ancient breed from the Babilonian times, built in lean shape. Originally bred for hunting and running, now it is also referred as the persian greyhound.
Afghan Hound. It looks like a greyhound in a long dress due to its hair. Originally bred in Afghanistan for hunting purposes, these dogs have a strong will and indipendence.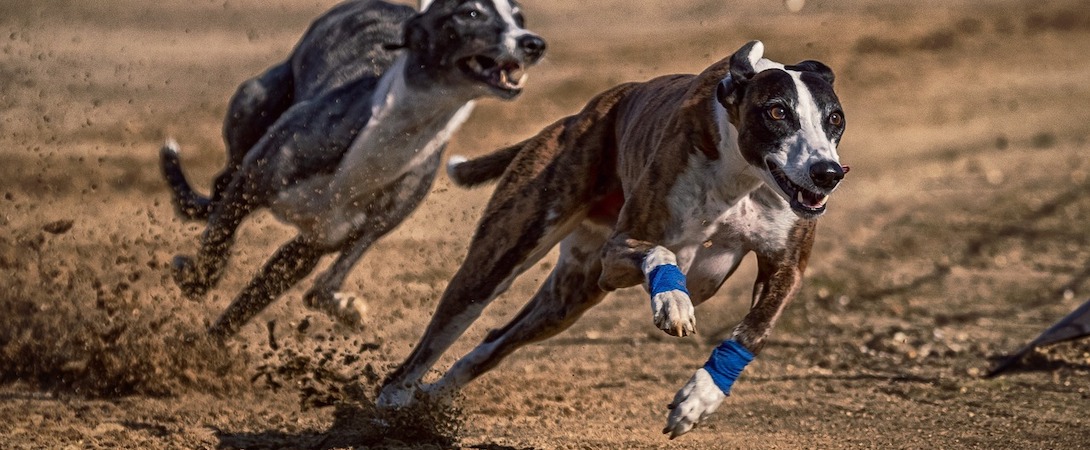 Whippet. This British breed is considered descended from greyhounds. Whippets are probably the fittest breed you will ever see, with most of these dogs being champions in dog sports like agility, lure coursing, flyball and dock diving.