I guess we really don't know if dogs are judgemental, but it is sure that they have very strong opinions. And some of those opinions can be quite negative.
Dogs are very observant animals that pick up on signals easily. Dogs have the ability to read body language, facial expressions, and vocal tones. These signals tell them what kind of person you are and if you can be trusted.
Because of their acute senses, they can read our emotions easily.
One way of looking at this is that dogs react to our moods. When we're happy, excited or angry, our bodies change in subtle ways that the dog can pick up on.
If we're happy, for example, we might speak in a more upbeat voice. Our body language will be relaxed and positive, so the dog will react positively too.
But it's also true that dogs are very sensitive to situations. If you come home in a bad mood, your dog probably won't greet you at the door in its usual fashion. It will sense your stress and respond by acting more cautious or even fearful. It's likely to keep its distance until it understands what's going on.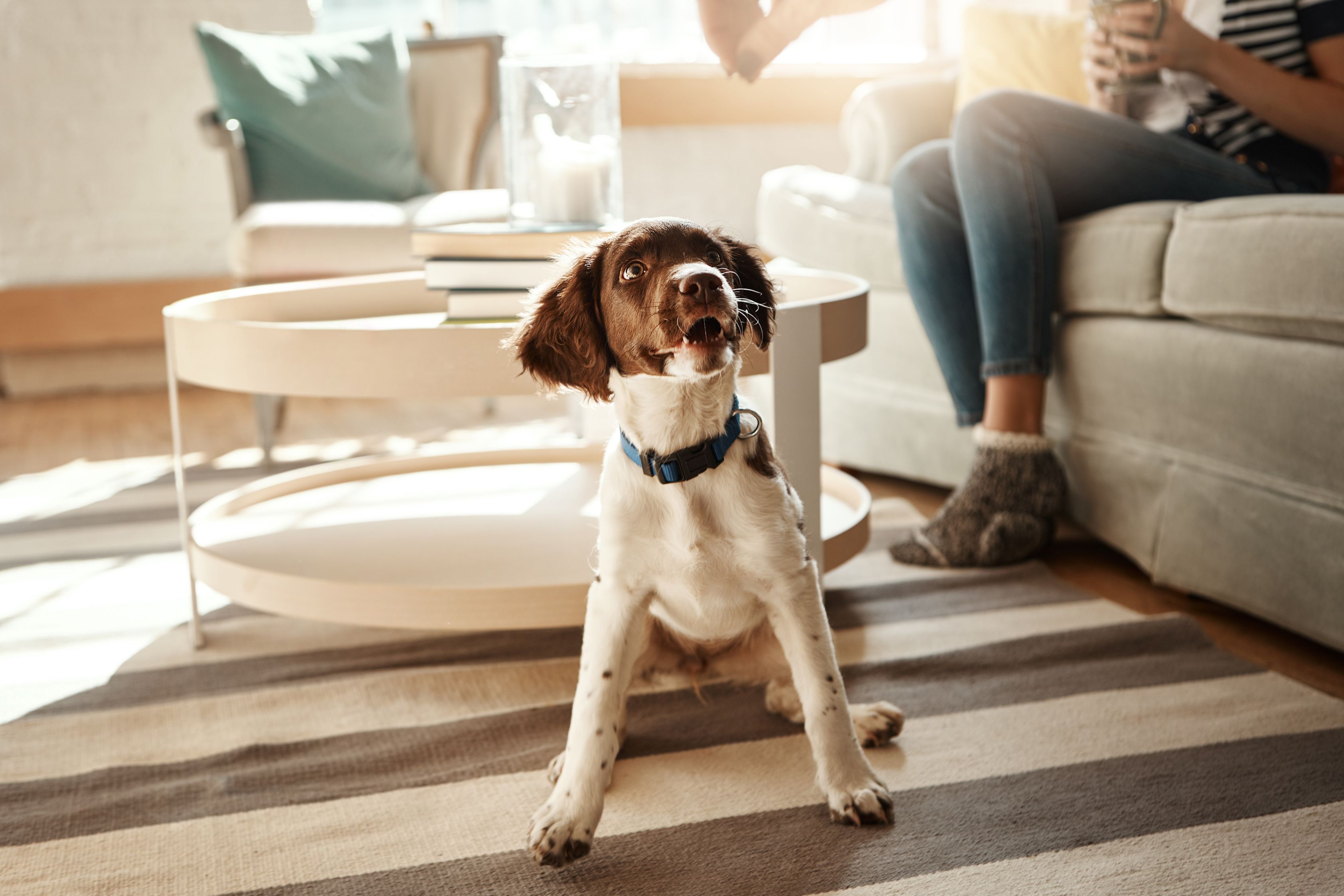 I've heard many tales of dogs who have been extremely pleased to see the return of their owners, slobbering all over them in a display of affection and excitement.
But then there are other stories about dogs who have immediately turned tail and scampered off upon seeing their owners again, as if to say 'Oh no, it's you'.
There have been times when I've left the house for a few hours, only for my own dog to hide under the table on my return as though he's never met me before. It's as if he's saying 'Who is this strange person and why has she come into my house? Stay away from me, you stranger!'.
---
---
Can dogs sense a person's character?
There are many stories of dogs saving their owners from fires, alerting them to the presence of intruders in their home or even detecting cancer.
We've all heard the stories about Lassie rescuing Timmy from a well. But is there any truth to these tales? Can dogs really sense good and bad?
Experts say dogs can tell when someone is a good or bad person. However, it's not because of some supernatural sixth sense. Instead, it's probably because of their powerful sense of smell.
Dogs can smell things that humans can't. In fact, their noses are like one million times more sensitive than ours.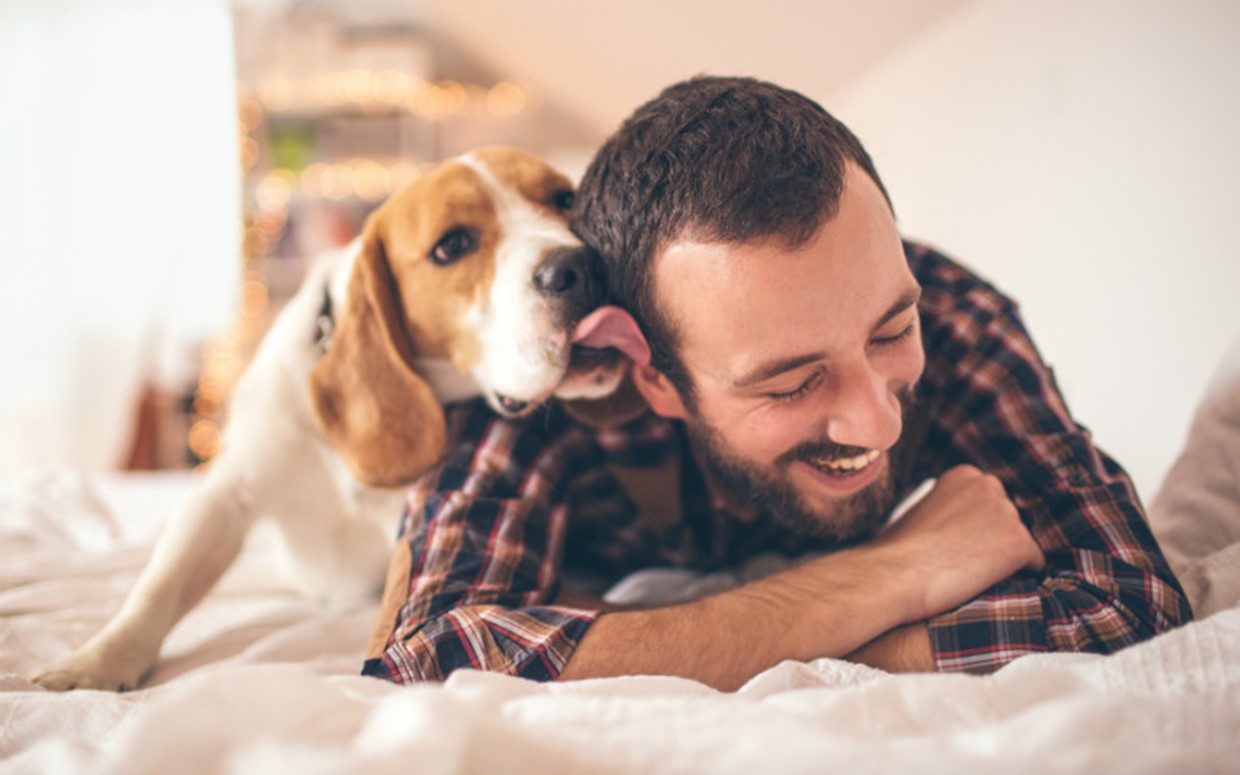 They also have an additional organ called Jacobson's organ that allows them to pick up on pheromones — secretions released by another animal — which helps them understand how they are feeling and possibly what they are thinking.
So if you're stressed out and scared, your dog might know it before you have even expressed your emotions yourself!
There are still many debates about the senses and the ability of dogs to be able to distinguish the personalities of each individual.
The ability of dogs to sense the human personality is supported by studies conducted by animal behaviorists, which show that dogs have a tendency to choose familiar people and those who can be trusted.
There are also some differences in canine abilities when viewed from gender differences, according to behaviorists. Male dogs tend to better understand human language as well as their gestures, while female dogs are better at detecting human emotions.
In general, dogs have a great ability to differentiate people. This was proven by researchers from the University of Vienna.
They found that dogs were not only able to distinguish between faces but could also guess whether those people were friendly or not based on their facial expressions.
The results of research published in Current Biology suggest that dogs can make friends with humans by judging their character and willingness to socialize with them.
If dogs feel that someone is kind and friendly, they will spend more time around that person than around others who are not friendly or do not like dogs.
---
Do dogs worry about their owners?
If you've ever seen your dog turn his head to the side to focus on something that causes him fear, or if you've noticed him pacing as he waits for you to return home, you may have already guessed that your dog worries.
Dogs are highly social animals who thrive on companionship and interaction with others.
This is especially true of their relationships with humans, who they often form a special bond with. So it makes sense that dogs would feel anxiety when separated from their human family members.
Many dog owners have a special bond with their furry friend. And most of the time, you have a pretty good idea about what your pet is thinking: he's excited when you walk in the door and he's sad when you leave.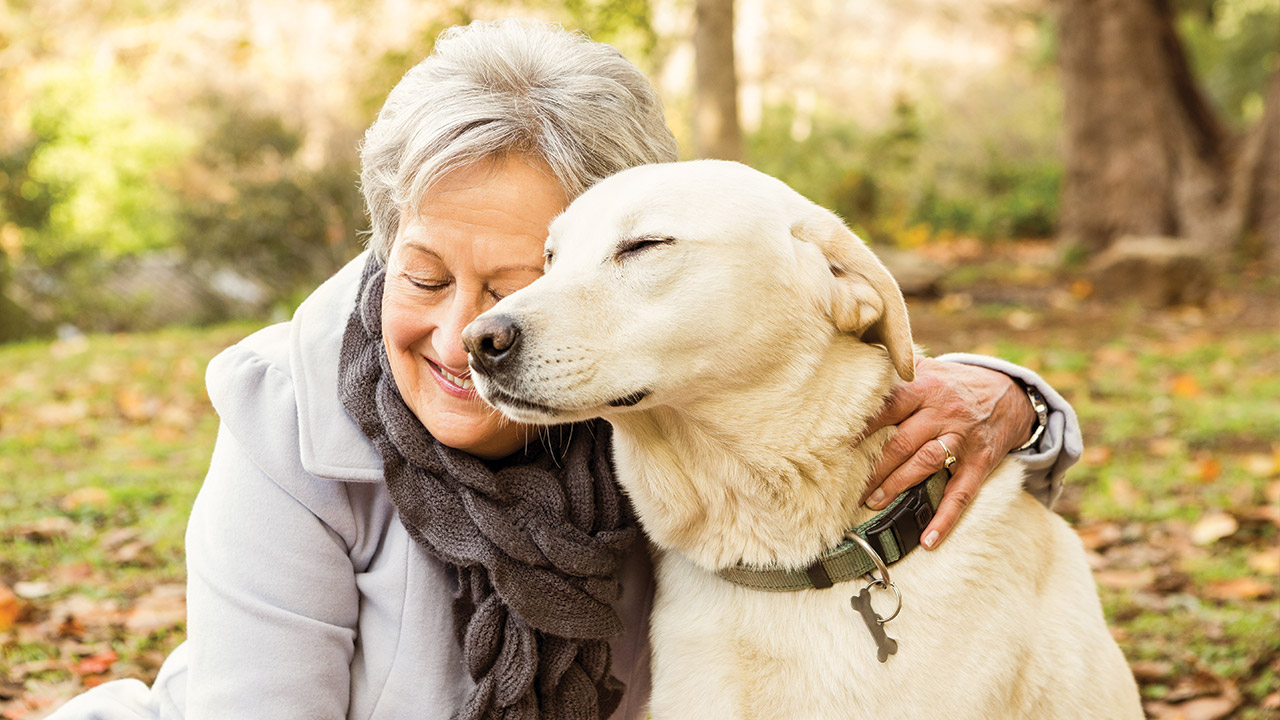 But it can be hard to know for sure that your dog understands exactly who you are and how you fit into his life.
Dogs don't think about us the same way we think about them, they don't worry about whether they'll see us again because they're not really thinking that far ahead, but they sure still love us.
Not only do dogs worry about their owners, but they sometimes take actions to try to help them.
Dogs can suffer separation anxiety when left alone by their owners, especially if the dog is very bonded with them. Dogs also grieve over the loss of a companion animal or human and may display signs of depression.
Dogs are not humans. They don't necessarily have the same range of emotions as humans do, and they don't understand every situation in a human way. However, they do have some emotions that are similar to ours.
One way in which dogs are similar to humans is that they can suffer from separation anxiety when their owners leave them alone for long periods of time or even for just a few minutes.
If you've ever seen a dog howling, pacing or destroying your home when you're gone, it's likely because he's suffering from this anxiety.
Dogs can also grieve the loss of another dog or person in their life. If you've ever seen a dog lying down and staring off into space for no apparent reason, he may be grieving the loss of a companion animal or human.
---
Do dogs judge appearance?
Dogs are one of the most loyal and loving creatures. They are often called Man's Best Friend, and for good reason.
They love humans unconditionally, and can be very protective of their human family. Dogs make great companions and will always be by your side when you need them.
Many people believe that dogs can judge a person's character based on their appearance alone.
There is some truth to this, but it's not always the case. For example, if someone is dressed in expensive covering clothes, they might notice that person to have money and status—which could cause a dog to like them more than someone who doesn't look wealthy and capable of providing them some good food.
On the other hand, some researchers have found that some dogs tend to dislike people who wear dark clothing because it makes them seem threatening or dangerous.
So what does this mean for us humans? Well, you might want to consider wearing bright colors when meeting new people because dogs may react positively towards you!
But don't worry too much about how you look either way: A dog's love isn't conditional on what clothes you wear or how much money you make!
I don't really believe that dogs perceive human beings as attractive or ugly in the way we do. To them, a person is either familiar or unfamiliar, approachable or unapproachable, friendly or unfriendly.
But it seems to me that their perception of us as individuals is not completely divorced from our appearance. They can tell if we are children or adults and if we are male or female, for example.
We made a more in depth article explaining if dogs find us cute as we do with them, check it out if interested.
---
Do dogs know when they're guilty?
Generally, if a dog does something wrong and gets scolded for it, he will try to avoid being caught next time.
It's possible that dogs are also able to feel guilty: in the same way that they can sense when their owner is happy or upset, they may be able to sense when they have done something wrong, and will hang their head or look away in shame.
Dogs can feel guilt. They are self-aware and capable of feeling complex emotions. But they don't understand that they are guilty simply because you are upset.
When your dog gets something you've told it not to, they know you're going to be upset. Your dog may also act guilty from an overabundance of energy or excitement that's misdirected, but that doesn't mean they know what they've done wrong.
And finally, guilt is an emotion that is best reserved for people — dogs have no concept of ethics or morality and therefore no way of knowing whether their actions are right or wrong.
However, they can feel shame and regret.
I have seen many times my dog doing the "guilty look" when he has done something wrong (usually eating something forbidden). Like the famous video of the dog who eats all the pizza slices.
But, I believe this guilty and ashamed look is not present because he knows he did something wrong.
It is present because he knows that as soon as you will see him doing it you will be angry and won't give him food or some other benefits.
So, dogs don't know exactly what is right and wrong but they learn from us what things are acceptable to do in certain situations.
For example: when you are eating your food and the dog looks at you with guilty eyes, it does not mean that the dog feels bad for staring at your food because it knows this is wrong, but rather that it knows that if it stares too much at your food you won't give him some of your food and this makes him sad so he doesn't want to stare anymore.
---
How does a dog choose their person?
Dogs are extremely social animals, and they choose their people based on who has social skills.
The person who understands the most about dog body language, and knows how to communicate with dogs in a friendly manner, will be the person of choice.
In a family where there are several people around all the time, the dog will try to determine which person is most attentive to them, and friendly toward them.
Dogs often select their people based on those who are kindest to them.
A puppy raiser I know had a guide dog puppy who jumped into her lap; she told the puppy that they had work to do, and he needed to get down, which he did immediately.
He sat at her feet for a few minutes before jumping back up again. He continued this process until she picked him up and held him in her arms for a while.
After that, he decided that she was his person – not one of the other people who were around during the day.
She was kinder than the others were to him, because she understood how he felt about being picked up and held for a while.
A dog can choose their people in the same way that a human can choose their dogs.
A dog who wants to be with a particular person will find ways to be around them, and shows signs of wanting to interact. A dog may then decide that they like the person, or that they don't like them.
The dog might prefer one person to another (as humans do with dogs), or they might just want to be friends with everyone.
The dog may even find that some people are good for certain things – for example playing fetch or taking walks, but not for cuddling on the sofa.
If this is the case, then you should give your dog plenty of opportunities to choose from, and let them decide what they want and need. You should also try to spend as much time together as possible.