Is it possible for a dog to kill its own puppies? Many owners wonder about this when they discover that one of their dogs has killed a puppy. Puppy mortality is high, and many puppies die before they reach maturity. While some of these deaths are unavoidable, others are the result of aggression from the mother dog.
It's highly unlikely your dog will seriously harm her puppies, but it's not unheard of. There are several scenarios where a new mother can become stressed, exhausted or just plain overwhelmed with the responsibility of caring for a litter of puppies.
Sometimes she will display odd behavior such as neglecting her puppies or even trying to kill them.
These behaviors are usually short-lived and rarely cause lasting harm to the pups, but if you suspect that your dog is harming her pups you should seek out the advice of a veterinarian immediately.
While some may find it hard to believe that a dog could kill its own puppies, there are actually several reasons why a mother dog might do this—some of them completely natural, some of them due to human factors.
Puppy cannibalism is a sad situation, but there are several reasons why it occurs. It is important to understand the reasons so that you can prevent this from happening with your own dog and her puppies.
Possible reasons for puppy cannibalism:
1. Stress or Fear
2. Litter Overcrowding
3. Lack of Nutrition
4. Wrong Temperament of the Mother
5. Sickness or Diseases
6. Inexperienced Dog
---
---
Is Dog Cannibalism Common?
Some might say that it is quite common for dogs to cannibalize their puppies. As a breed, canines have a long history of cannibalism, and eating dead pups is not out of the ordinary for them. However, this behavior only applies to the dead puppies.
If your dog kills its own puppies, then you should see your veterinarian immediately to determine why this behavior happened and how you can prevent it in the future.
The most common reason why dogs eat their young is because of a birth defect or genetic disorder.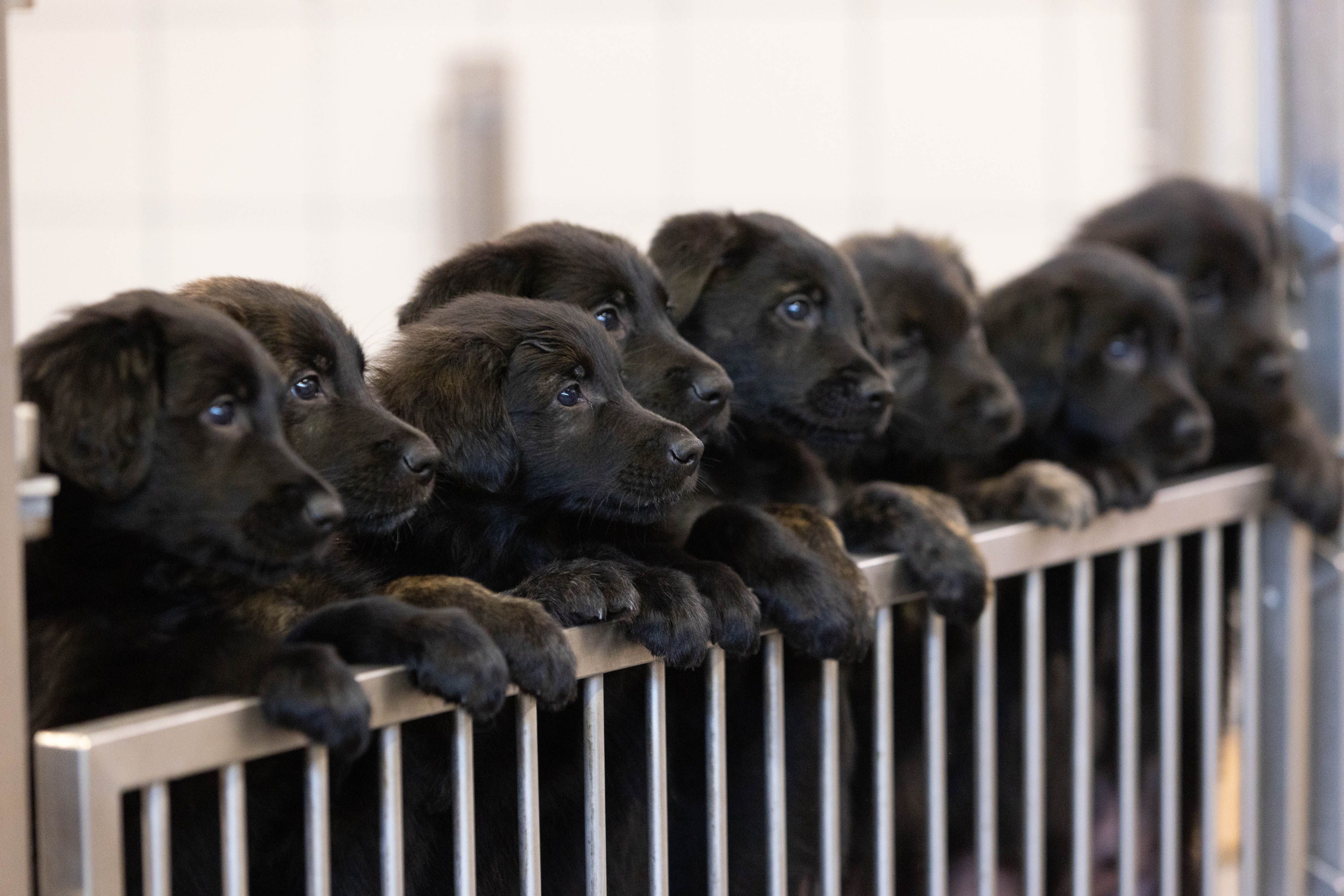 While canine cannibalism is uncommon, it does occur. Veterinarians and experts have found that a mother dog may eat her own puppies to protect them from predators or for survival purposes.
Pregnant dogs have specific nutritional requirements and if a mother does not get enough food, she may be forced to not only feed herself but also her unborn pups.
In this situation, it would make sense for her body to take over and begin eating the smallest pup in the litter first since it requires less energy to sustain than the larger pups.
---
Why Do Dogs Eat Their Puppies?
Dogs are one of the most social creatures on earth and they have an instinctual drive to nurture their young. However, there are times when canines will kill or eat their puppies, a behavior known as canine cannibalism.
This is usually done when they feel that the litter is in danger, but it can also be done out of hunger.
A mother who has been malnourished leading up to the birth of her puppies will sometimes cannibalize her young because she lacks the nutrients that her body needs to care for them properly.
Experts are not quite sure why this behavior happens, but several theories have been tested over the years.
One theory suggests that mothers will kill their own puppies if she believes they won't survive in a harsh environment.
Another theory states that it's a survival tactic for mothers to obtain extra calories during pregnancy and lactation so she can continue to produce milk for her remaining young.
A third theory states that mothers may eat their puppies when they have an infection or illness because they don't want other dogs around them while they're sick–they'll try to eliminate competition by eating their young before anyone else gets sick too!
If you have a litter of puppies, you may notice that your dog is licking and grooming them a lot. This is perfectly normal. However, if you notice that your dog is chewing on the puppies, you should be worried.
Puppy cannibalism is a rare but serious issue that needs to be addressed. If you see your dog start to eat their puppies, stop them as soon as possible and contact your vet. A puppy that has eaten another puppy's feces can also become sick.
It will usually be obvious when this happens because the dog will have diarrhea and vomiting.
They may be lethargic, lose appetite, and have bloody stools. It is important to treat this condition as soon as possible because it can make the puppy ill and even cause death.
---
Why do Mom dogs eat their puppies poop?
It's important to note that this behavior isn't exclusive to mom dogs—any adult dog may engage in it. However, when puppies are involved, there is definitely some meaning behind what's going on.
First and foremost, it's important to know that this behavior is perfectly normal for canines. It's part of a natural instinct that goes all the way back to wolf packs and the first domesticated dogs.
The most common reason why mothers eat their puppies' poop could be to hide the smell from predators.
The mother dog may also try to hide her puppies from predators by eating their poop, as some believe that a mother can tell if a pup's poop is smelly enough for predators to find them.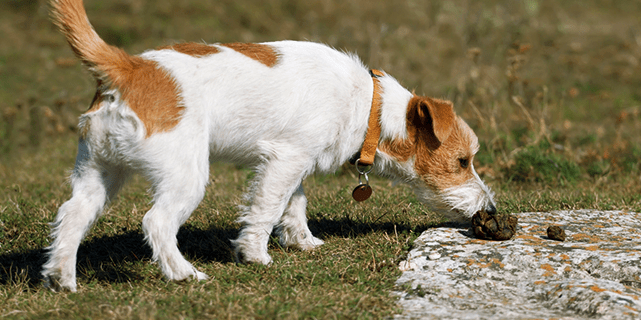 If they are in a safe location and there are no threats in the area, though, the mother dog will usually not eat her puppies' poop.
If your dog has a problem with this behavior, then you should not only get rid of the feces but also remove all other junk food and water sources from the dog so that they are not tempted to eat any more feces.
This ensures that your pet gets enough nutrients and doesn't become malnourished.
This kind of behaviour is very natural and nothing really to be worried about, a newborn puppy's excrement contains colostrum, which provides the pup with a dose of its mother's antibodies.
So by eating her puppies' stool soon after they pass it, a canine mom ensures that her pups will receive as much immunity as possible during their first few weeks of life.
---
Why do dogs lick puppies bums?
When a mother dog cleans her puppies' bottoms, she might be performing an act that's not so much maternal as it is medicinal.
A puppy's bottom harbors a variety of bacteria that can cause disease, and by licking the area, the mother dog can actually help prevent illness in her litter.
If you want to know more about the topic, check why dogs lick each other.
If you have ever watched a mother dog cleaning up after her litter, then you have probably noticed that she tends to spend quite some time licking their anuses.
Some people assume that this behavior is purely maternal in nature, and that the mother is simply trying to keep her babies clean.
While there may be some truth to this notion, there are other reasons why mom dogs lick their puppies' hind-ends.
When a puppy is first born, he or she is unable to eliminate waste on his own. The mother stimulates the elimination process by licking the puppy's anus and genital region (usually starting with the anus).
This action causes contractions in the puppy's colon, which allows him or her to defecate. The mother will then eat any stool that has been left behind.
This behavior keeps the den and surroundings clean for the pups and prevents them from accidentally ingesting their own waste products. Many people are shocked and appalled when they see this, but it is completely normal.
---
Do dogs eat dead puppies?
Do dogs eat dead puppies? In short, yes. Canine parents will sometimes consume stillborn puppies, or those that have just been born. This may happen for a number of reasons.
Let's start by discussing the purpose behind dogs eating their young. If a puppy dies at birth, it has no chance of surviving and will only create a hazard for other newborns by attracting parasites and disease-carrying insects. The mother will instinctively remove the dead puppy so others can survive. In some cases, she may even eat the afterbirth to prevent detection by predators.
However, if a puppy dies at two weeks of age or older, she may not do anything with it because she is no longer nursing. At this point, it's best to bury the puppy so other animals don't get to it first and cause harm to the mother or her remaining pups.
It is important not to intervene too quickly when you notice that a puppy has died because the mother may try to correct the problem herself before consuming it.
If a puppy is stillborn and the mother is not producing milk, she may eat some of them to regain her strength and conserve energy.
A nursing mother may also consume the bodies if they are too weak to survive. The act of eating the bodies is believed by some experts to be nature's way of cleaning up, disposing of unwanted materials, and preventing disease.
However, this is not always the case; some canine parents will refuse to eat their pups even if they've died after birth and are beyond help.
Dogs are descended from wolves, and wolves have a long history of eating their own kind. Although there have been no studies done on whether or not dogs eat dead puppies, some experts believe that this behavior might be inherited from wolves.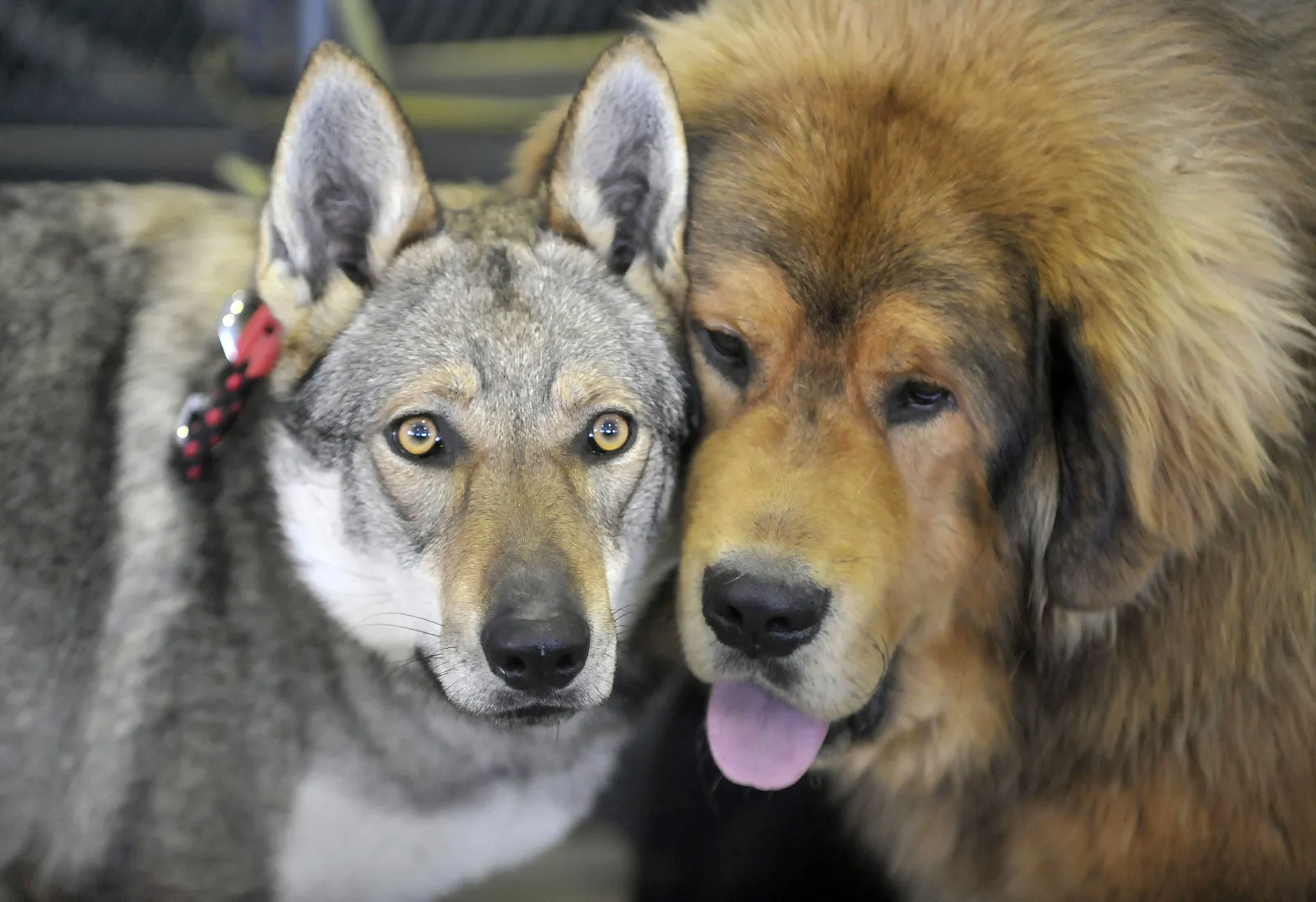 If a dog does kill and eat its own puppy, it is usually because the mother has been separated from her litter. This can happen if the mother is taken away by humans or killed by another animal.
The surviving pups will need to fend for themselves without any help from their mother. In this case, they may start eating each other in order to survive until they find another source of food.
If one pup dies before the others, then they may turn to eating the corpse in order to survive. It's not uncommon for dogs to kill and eat other animals, including other dogs and even people!
---
Why would puppies be born dead?
Puppies can be born dead for a few reasons. If puppies are born dead in the first few weeks of pregnancy, it's probably because a puppy did not develop properly.
This may be the result of some sort of genetic abnormality or the result of a lack of nutrients in the mother's diet.
It's important to have your female dog checked by a vet one week after mating to ensure that she has conceived and is carrying pups. Some dogs do not show signs of pregnancy until they are several weeks into their cycle.
Veterinarians will also be able to tell you how many puppies to expect, which may help you tell if your dog is having trouble giving birth. If the puppies are stillborn late in the pregnancy, it can be due to infection or problems with the placenta.
Infections like canine herpes virus, canine brucellosis and toxoplasmosis can all cause abortions or stillbirths in dogs.
Often, these infections occur suddenly during labor and delivery.
Some puppies will become too large to fit through the birth canal or have other physical problems that prevent them from being born.
When only one puppy is stillborn, it is often due to a genetic abnormality that prevented its growth and development. The mother dog's body will absorb this dead fetus rather than expel it because it is not viable.
---
Do dogs bury their dead puppies?
The truth is, we don't know if dogs bury their dead puppies. According to the American Society for the Prevention of Cruelty to Animals (ASPCA), there have been no scientific studies on this topic.
However, there are plenty of anecdotal accounts from pet owners who claim to have witnessed this behavior.
There are two main reasons that dogs might bury their puppies. First, they may be trying to hide the dead body in order to protect themselves and other puppies from predators.
Second, they may be attempting to keep the body of their puppy safe until they can return with other members of the pack to help dig a proper grave.
Regardless of the reason, it's clear that mother dogs do grieve when their puppies die. They may refuse to eat, become lethargic or search for their puppies if they've disappeared.
Dog owners who lose a puppy should consider seeking out support through their vet or through online communities like Pet Loss Grief Support or Pet Loss Help Page.
---
Do dogs kill their puppies if you touch them?
This question is one that dog owners often ask, as it is an old fake myth. We saw that It's not very common for a mother dog to kill her pups.
However, canines are not humans, and there are certain situations where a mother will kill her pups.
But there's no way a mother dog will eat their puppies just because you touch them! However, it is not uncommon for mother dogs to turn aggressive in such cases.
If a mother dog is overly protective of her babies, it is possible that she may try to attack someone who comes near them, especially if they're tiny puppies. The female is just doing what she thinks is best in order to protect her little ones.
When it comes to people picking up or touching puppies, most of the time this won't cause the mother to turn on anyone. However, in some cases, the mom may become agitated by this. She might growl or bark at the person trying to pick up her pup or even nip at them as a warning for them to leave the pup alone. In most cases though, this behavior will end if people don't do anything to further upset the mother dog.
Some people believe that it's best not to touch newborn puppies because they might be harmed by a mother dog that turns aggressive.