It's a question that has plagued dog owners for years. Do our pets really know what we're feeling, or are they just reacting to our body language and tone of voice?
The truth is, dogs do have an uncanny ability to read our emotions — but it's far from perfect. And the way they do it is much more complex than we might think.
Here at DoggieCoupon we also covered what actually makes dogs laugh, but also what dogs think of our appearance.
"Dogs can read our faces like a book," Stanley Coren, a psychology professor at the University of British Columbia and author of The Intelligence of Dogs, told Business Insider. "They can see what we feel by looking at our faces."
Coren says that while humans can pick up on certain cues from dogs — like if they're stressed out or scared — most of their communication is based on how they move their bodies and interact with other people or animals around them.
"We don't understand what they're saying," Coren said. "We just know they're saying something."
Dogs are very intuitive and can sense your mood. If you don't like dogs or have a phobia of them, you may want to reconsider that position before the next time you are around one.
Dogs are very perceptive creatures and can sense your emotions. Dogs are very sensitive to human emotions and can often pick up on negative feelings such as fear or dislike.
If you walk into a room where a dog is sitting quietly, it's probably not going to be difficult for that dog to sense whether or not you like him or her.
Dogs can tell if someone likes them simply by looking at their body language.
Some dogs will growl if they feel threatened by the person's presence and some will simply avoid the person in question altogether.
Some dogs will learn to associate certain people with bad experiences early on in their lives, which could make it difficult for them to trust new people later on in life.
Dogs can also "sniff" human emotions, thanks to their signature organ called: Jacobson's Organ, that allows them to pick up on our pheromones released when either angry,calm or frightened.
This gives your dog a rough idea on how you are feeling without even looking at you!
---
---
Can Dogs Sense Threats?
Dogs are very good at sensing threats, and this ability is probably one of the reasons why dogs were domesticated. Depending on the dog's breed, it can sense different types of threats.
There are a wide variety of breeds that have been bred to help humans in different ways. Some breeds were used as hunting companions while others were bred to be guard dogs.
Some dogs have been trained to detect drugs or explosives and some are even trained to detect cancer cells! Just think of the K9 Dogs.
Dogs can sense threats because they have very keen senses.
Their noses are so sensitive that they can smell things humans cannot and they can hear sounds that we cannot hear (such as ultrasonic sounds).
Dogs also have a much keener sense of smell than humans do because their noses contain more scent receptors than ours do.
Dogs have about 300 million scent receptors while humans have only 5 million scent receptors total!
This means that dogs can pick up scents much more quickly than we can. But what does all this mean for our four-legged friends?
Dogs can sense threats, like a potential fight or attack. Dogs are very good at interpreting human body language and they can read a person's moods and intentions. Dogs can also smell fear in people and many dogs will try to comfort someone who is afraid.
Dogs have an amazing sense of smell and can tell if something is wrong with their human family members.
When a dog senses that something is wrong with its owner, it will act differently around the person.
For example, if the owner has been injured in an accident or become sick, the dog may become more protective of them and spend more time close by when they are resting or sitting still.
When a dog smells another animal nearby, it may growl or bark loudly to warn other animals away from its territory.
This is known as territorial barking and it demonstrates how well dogs communicate with each other through postures, vocalizations, body language and scents.
According to some, dogs can also sense when something bad is going to happen in the future.
There have been cases, where people had a heart attack or a seizure, and their dogs became restless and anxious before any signs of these illnesses manifest themselves.
---
How do dogs know someone is a threat?
Dogs have an amazing ability to recognize and remember people. They can distinguish between familiar and unfamiliar people, and they can also tell when someone is acting in a threatening manner.
A recent study published in the journal Animal Cognition provides more evidence that dogs can use their sense of smell to determine whether or not someone is a threat.
The experiment involved three different groups of dogs: one group of aggressive canines, one group of friendly ones, and one group that included both types of dogs.
The researchers then presented each dog with two people who were wearing identical clothing but had different scents.
One person was a stranger who walked toward the dog with his arms outstretched (a threatening gesture), while another person approached with her arms folded across her chest (a non-threatening gesture).
When the dogs were presented with these cues from people who were familiar with them from previous testing sessions, they tended to bark more when they saw someone approaching with their arms outstretched than when they saw someone approaching with their arms folded across their chests.
Dogs also have an amazing ability to learn by association. That means if they smell something unpleasant, they'll associate that smell with whatever they were doing at the time — like going for a walk or playing with their favorite toy.
So how do dogs know when someone is a threat? Dogs use their keen sense of smell to pick up on signals from other dogs and people.
For example, when a dog meets another dog who's feeling aggressive or afraid, it will usually react by becoming submissive or frightened itself.
---
Can dogs tell if you're evil?
It's no secret that people are afraid of dogs. But can our four-legged friends actually sense when one of their human companions is a bad egg?
Dogs have been known to sense when someone is about to die, but can they also tell if a person is a bad person?
New research suggests that yes, they can. And it isn't just the dog's instincts at work here — it's something deeper. The study found that dogs could tell the difference between good and bad people by using their sense of smell.
"Dogs have an amazing sense of smell," said lead author Dr. Alexandra Horowitz, in a statement released by Barnard College in New York City where she teaches psychology. "They're able to detect some types of cancer by sniffing breath."
Horowitz and her team wanted to see whether dogs could smell out evil behavior as well as they could detect cancerous cells or even sniff out explosives.
Their goal was not only to test whether dogs had this ability but also how much training would be required for them to successfully identify these things in humans.
Another study has found that dogs are able to tell when their owners are being aggressive.
The findings suggest that dogs can use human cues, such as facial expressions and body language, to interpret our behaviour.
This ability could explain why dogs have lived alongside humans for so long and have been domesticated.
The University of Veterinary Medicine Hannover in Germany conducted the study with 20 family dogs.
Each dog was shown a series of pictures of the owner's face while they were being aggressive or non-aggressive towards the dog (ie pushing them).
The images were then shown to other dogs in order to test whether they could correctly identify aggressive behaviour by their owner.
The results show that all 20 dogs looked at the aggressive faces longer than the non-aggressive ones; however, only five dogs looked longer at the neutral faces (those without any emotion).
This suggests that these five dogs were able to determine what emotion their owners were expressing even though they themselves did not feel threatened by it.
---
Can a dog tell if you are a good person?
You probably already know that dogs are extremely intuitive and intelligent. They can tell what you're feeling and understand what you're saying. But did you know that dogs can also tell if you're a good person or not?
According to an article on Psychology Today, dogs are more likely to trust people who have a more consistent body language. By analyzing your body language, a dog can determine how much they like you, how trustworthy you are and whether or not they should take your lead.
The article goes on to say that dogs are also much better at reading our emotions than we give them credit for. They can also detect our moods before we even realize that something is wrong or startle us when we're anxious or upset about something.
So next time your dog seems nervous around someone new, don't worry! It's probably just their intuition telling them that this person isn't safe for them after all!
Dogs are very perceptive and have an amazing sense of smell. They can pick up on your emotions and moods, good or bad.
Dogs are often used as therapy animals because they bring joy to those who need it most.
They also help people with depression and anxiety disorders. These animals have been proven in many studies to reduce stress levels in humans by lowering cortisol levels and increasing endorphins in the brain.
Dogs can tell if you are a good person by how you treat them. If you treat them well and love them unconditionally, then they will love you back in the same way even if you don't give them any treats or toys!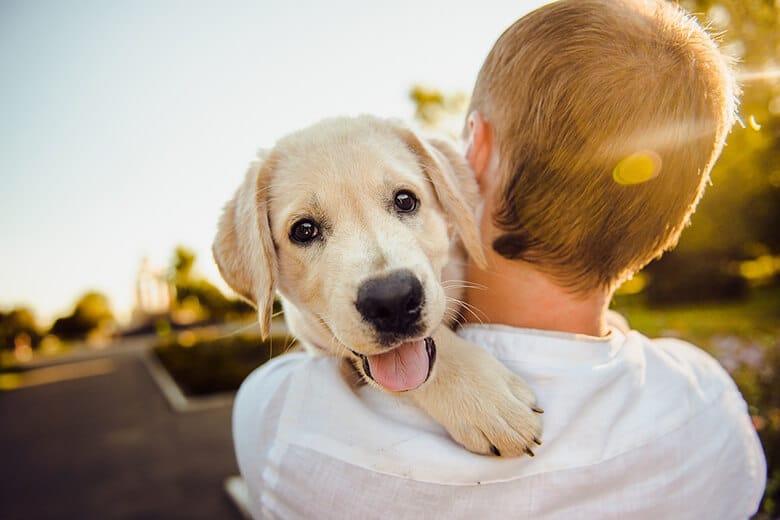 This ability is part of their survival instincts as pack animals. Dogs are very good at reading our facial expressions, posture and body language.
They also have an amazing sense of smell which helps them determine our moods and emotional state without us having to say a word.
They use these skills every day to help control their own behavior and make sure they are getting along well with their human family members.
---
Can dogs sense death?
Can dogs sense when a person is about to die? This question has been raised by many dog owners who have noticed that their pet seemed to know when someone was about to pass away.
This phenomenon is well documented in many places around the world and there are numerous stories of dogs giving warning signals before someone dies.
In some cases, the dog becomes very agitated, often barking or whining loudly. In other cases, the dog becomes quiet and withdrawn, as if he or she knows something terrible is about to happen. The dog may also become restless and unable to settle down.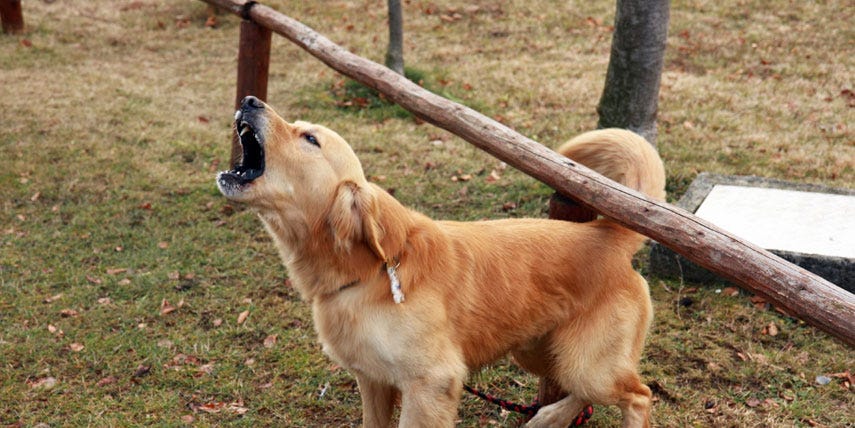 There are also reports of dogs staying close to a dying person's bedside for several days prior to their death, refusing food and water until it happens. Some dogs seem especially distressed by the death of their owner, howling as if they understand what has happened.
Other dogs appear completely uninterested in what has taken place in front of them, going about their normal routine as if nothing unusual has occurred.
I know this may sound supernatural but is very normal if you think of it, dogs may are able to detect subtle physical changes in people that we cannot detect ourselves;
perhaps an odor released by a dying body or some other biochemical change which we can't really get.
This is probably why some dogs are trained to find missing persons or criminals who try to hide their scent. Some dogs are even able to follow trails left by scents made weeks or months earlier!
When a person dies, their body becomes lifeless, but it takes some time for the body to decompose.
This process produces chemicals that can be smelled by dogs – so as long as a person has died within the last few days, a dog should be able to smell them no matter where they are hiding!