Can dogs speak English? It's an interesting question that may or may not have an answer.
The truth is that dogs are extremely intelligent creatures and they can understand many things that we say to them, but whether or not they actually comprehend what we are telling them is still up for debate.
We already discussed on how dogs feel about us, but also
But can really dogs understand english and what we are trying to tell them? Will they ever be able to properly speak with us?
Dogs can definitely learn commands and tricks that you teach them. They can also recognize certain words and phrases, although it's unclear whether or not they actually understand what those words mean.
For example, if you tell your dog "no" when he's chewing on your shoes, he will most likely stop doing it because he understands the word "no," but this doesn't necessarily mean that dogs understand why they should stop chewing on shoes (or anything else).
There have been several studies conducted over the years regarding this topic. One study showed that when a dog hears a command such as "sit" or "stay," his brain lights up in the same way as a human brain does when hearing these commands in English.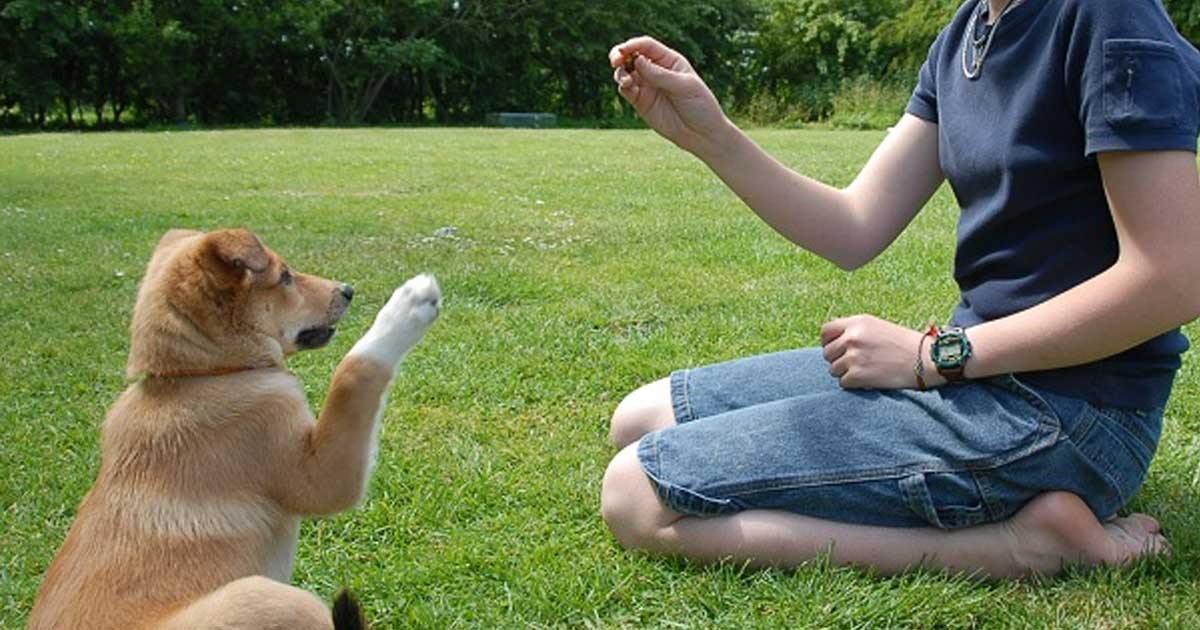 Another study found that humans use different parts of their brains when speaking with each other compared to when speaking with animals like dogs or cats.
If you have a dog, you probably think it can understand what you're saying to it. Your dog may even give off the impression of understanding you when you call its name or point to something.
So how much do dogs really understand? The truth is that there's no way for us to know for sure because we can't ask them what they're thinking.
But we do have some clues about the extent of their intelligence from observing them in different situations, as well as from testing their reactions in controlled experiments or simply during everyday life.
Dogs don't have vocal cords like humans do, so they can't make human sounds like we do. That doesn't mean that dogs can't communicate with each other in a way that we understand. They just use different methods than we do.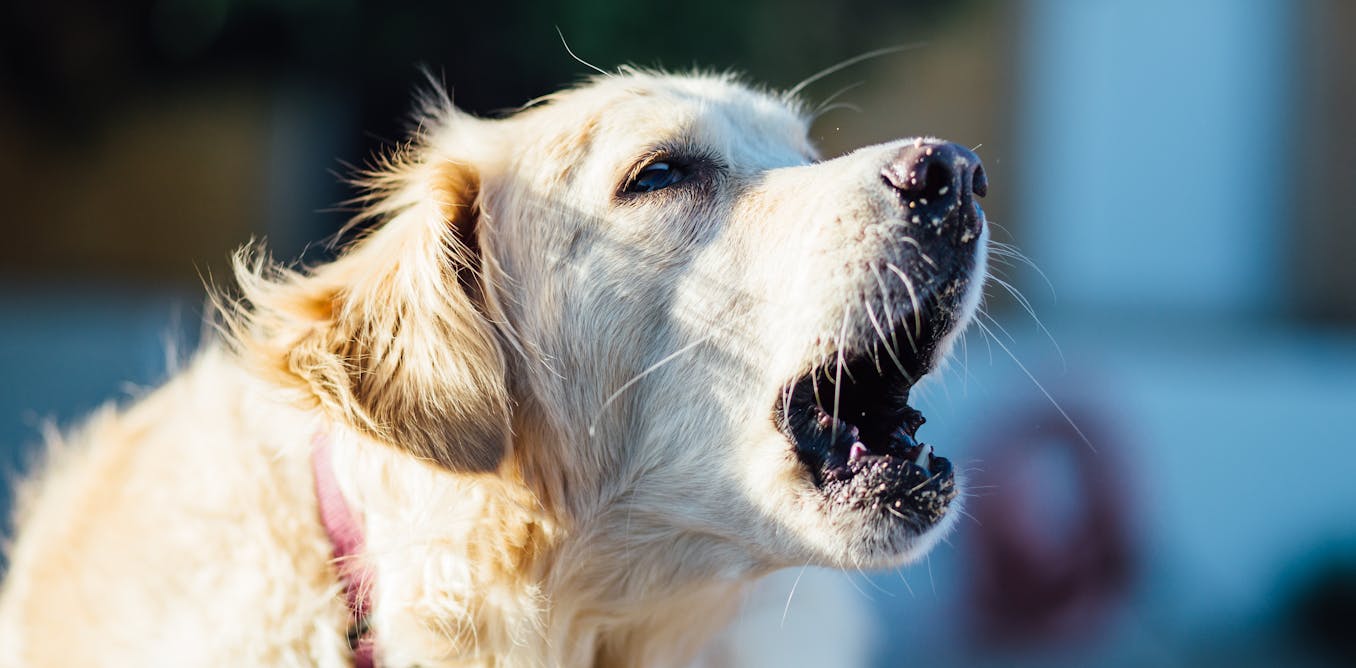 For example, dogs wag their tails when they are happy; a dog will also raise their tail when they feel aggressive. This is how dogs communicate with each other and how they show us how they feel about something (or someone).
Dogs also have an amazing sense of smell, which allows them to pick up on changes in our moods or body chemistry — even if we don't realize it ourselves! Your dog may be able to tell that you are stressed out or anxious without ever hearing you say anything at all!
---
---
Can Dogs Understand Humans?
Dogs have been shown to follow pointing gestures, which is a behavior that only humans and great apes are thought to be able to do.
Dogs will look at the finger, then at what the person is pointing at, suggesting they understand what we are trying to tell them.
We know that dogs have excellent hearing and vision. They can see farther than humans, and their hearing is better than ours in some ways, particularly for high-pitched sounds like those made by other dogs.
They also have an amazing sense of smell (about 100 times as sensitive as ours), so a lot of communication between people and dogs depends on body language — postures and expressions — rather than vocalizations or hand signals.
In fact, many of the vocalizations we use with our dogs may be meaningless to them because they don't sound like things in their environment (for example, barking means "I want" in human language but not in dog language).
But do they really understand what we're saying? For example, if we say "sit," does your dog know what sitting means? Yes! And how about "roll over"? Yes again!
Dogs are highly intelligent creatures who have adapted to living alongside humans and communicating with them for thousands of years.
A dog's understanding of human language is not as advanced as that of a young child, but it's far more advanced than that of any other animal species on the planet.
But what does this mean exactly? And how can we tell if our dog understands us?
The first thing to remember is that while dogs do understand some aspects of human language, they don't understand everything we say to them.
For example, they don't know what words mean or how they fit together into sentences; they just know which sounds they need to make in order to get something they want or need from us (food, toys etc).
Dogs also only understand human speech when it's directed at them rather than at someone else or when it's spoken softly enough for them not to hear it clearly.
So if you're chatting away about how much you love your pooch while she's busy chewing on her bone in another room she probably won't understand a word you're saying!
---
Can dogs speak to each other?
They can bark, but can they talk? Some studies may show that dogs have a language all their own.
Dogs have been living with humans for thousands of years, and yet their communication skills are still poorly understood.
But a new study suggests that dogs are actually very good at communicating with each other — and may even be able to "talk" to each other in their own canine dialect.
The findings, suggest that dogs have developed a way to communicate with each other via body language and vocalizations that is distinct from how humans communicate with them.
Dogs are social animals and they have their own ways of communicating with each other. They do use body language, but they also use sounds.
Dogs can bark, whine and growl to "speak" to each other. They also have a special type of bark that is used just for warning another dog when there is threat of danger nearby.
They can also use facial expressions like smiling or showing teeth when they are happy, wagging their tails when they are happy and showing their teeth when they are aggressive or scared.
Dogs have many ways of communicating with each other, but their most common way is through body language because it does not require any words or sounds from them.
Dogs can learn many words and even simple sentences, but they cannot use language in the way that humans do.
Dogs do not have the same vocal apparatus as humans, so they cannot produce vowels or consonants like we do. Instead, they use their mouths and throats to make different sounds.
The sounds are very similar to those made by human babies when they are learning to speak; for example, when a baby cries there is no distinction between "ma" and "mama," but both sound like crying noises.
When dogs bark at each other or when they growl at someone who comes too close to their territory, these sounds are very similar to those made by human babies when they are learning to speak.
Dogs can use a range of vocal and physical signals to communicate with each other. They use these signals in different situations, and they also vary from breed to breed.
For example, some breeds are more likely to bark when they're happy (like retrievers), while others are more likely to growl when they're angry (like German shepherds).
---
Do dogs have a voice?
Many people believe that dogs have no voice. They are only able to bark, growl and whine. However, there are many different types of barks and each one has a different meaning.
Dogs bark for many reasons including warning their owners of danger and excitement. This means that they do have a voice and it is important for us to understand what they are trying to tell us.
The most common type of bark is the short bark which is used as a warning to strangers approaching your home or property. This can also be used when you approach your dog who may be guarding something such as food or toys that you have given to him/her!
It is also important for owners to recognise the difference between a happy bark and an angry one! A happy bark will be shorter, louder and higher in pitch than an angry one which will be longer, louder and lower in pitch than a happy bark.
Other common noises they make include growls, whines and whimpers. Dogs also have specific sounds for playing and greeting people they know well.
Dogs make at least 10 different sounds, from the familiar "woof" to the less common "yelp," according to a study published in the Journal of Comparative Psychology.
A dog's bark is one of the most common forms of communication. It's also one of the most misunderstood.
There are many reasons why dogs bark, and they aren't all related to what we think they are. Dogs may bark out of loneliness, boredom or to get attention from their owners or other animals in the area.
Dogs are also very territorial creatures and will often bark when someone approaches their property or when they're playing with other dogs near you. They'll also bark as a way to protect their family from strangers or other threats.
---
Do dogs like being baby talked?
Dogs can learn to understand many words, but they don't use language in the same way that humans do. Instead, they rely on a combination of signals and vocalizations to communicate with each other, their owners and other species.
When you talk to your dog using baby talk — a high-pitched voice and exaggerated facial expressions — you're effectively giving him a command.
Dogs are social animals who understand human body language and facial expressions very well. Baby talk makes it easier for them to understand what you want from them because it's a form of nonverbal communication similar to what they're used to seeing from their own pack members.
While it's impossible to say with certainty whether dogs actually enjoy being talked to in this way, it's certainly true that they respond well when we try to communicate with them in this way.
As far as I'm aware there haven't been any studies that have looked at whether dogs prefer one type of human speech over another (i.e., high-pitched tones).
However, some researchers have found that when humans use different types of speech — such as talking in high-pitched tones versus low-pitched tones — there are differences in how well dogs respond.
Some dogs might be uncomfortable with the high-pitched tone of baby talk, which can sound like barking to them
Baby talk is also used more often by women than men when talking to their dogs.
---
Are dog barks a language?
Dogs have been barking at each other for thousands of years, but scientists are only just beginning to understand what they say.
"Woof!" might seem like an obvious way for dogs to communicate with each other. But it turns out that dogs have many different ways of saying "hello," according to new research on canine communication.
The study revealed that dogs have distinct barks for different kinds of situations, such as greeting people and other canines.
The findings suggest that man's best friend may be able to communicate more than we realized — and could even be using human words to do so, according to the researchers who conducted the study.
If you've ever owned a dog, you know that they're capable of communicating with us. They tell us when they need to go outside, when they want food and even when they want to play! But do dogs use more than just physical cues to communicate with us? Do they have their own form of language?
As it turns out, the answer is yes. Dogs do have their own unique way of communicating with each other through barks, body language and scents.
But there's more to it than just barking — dogs have different barks for different situations, and can even use those barks to warn other dogs about danger or help them understand how their owner feels about different things.
The bark of a dog is one of the most complex sounds in the animal kingdom. It can convey everything from joy to anger, and it's far more than just an expression of emotion.
The way your dog barks can tell you a great deal about him or her, whether it's a playful woof or a warning bark. But what do dogs say when they bark? Can we translate their language into human words?
For example, a short bark that is high-pitched and somewhat sharp indicates happiness or excitement. Your dog may also make this sound when he sees you walking towards him after being gone for a few hours.
This type of barking is usually used as an alarm call. It sounds similar to high-pitched whining, but is deeper and more urgent in tone. It means there's something wrong (like another animal nearby) and you should go check it out immediately!
This sound indicates playfulness or excitement at seeing another dog or person approaching. It's usually accompanied by panting and wagging tails — all signs that your pup wants to run around and play!
However, barking can also be an expression of fear or anxiety in response to something new or unfamiliar in their environment.
This may be caused by the presence of another animal or person, a sudden change in the environment or even just because there's nothing else happening around them at the time! In this case, the reaction should pass quickly once the source has gone away or changed its behaviour.
---
Do dogs understand human barks?
Dogs can understand human barks. However, the long answer is more complex.
When we talk to our dogs, they hear a variety of sounds: some mean "good boy" and others mean "no!"
In order for your dog to understand what you are saying, he must be able to differentiate between these sounds and respond accordingly.
There are also cases when dogs howl back at you, when you try to communicate or "bark" at them, here you can discover why.
As it turns out, dogs can recognize certain types of human speech as language. They can also understand commands like "sit" or "stay."
In fact, most dogs will obey their owners within a few repetitions of a command .
This means that your dog is capable of understanding words like "sit," so long as they are used consistently and clearly enough in your household environment.
The research of dogs' ability to understand human barks is still in its early stages, but there's some evidence that this ability is still somehow limited.
In the past few years, researchers have developed a number of tests to measure how well dogs respond to commands or emotional cues from humans.
In one recent study, researchers tried to see if dogs could distinguish between emotional barks and other types of human vocalizations — like laughter and crying — as well as other dog noises.
The experiment involved playing a recording of a barking dog to two groups of dogs: those trained to obey commands and those who had no training at all.
The results were mixed: While the trained dogs did seem to recognize the difference between barks and other sounds, untrained dogs didn't seem to respond differently regardless of what they heard.
This suggests that while some dogs may have an innate ability to recognize human voice tones, others may need training before they can understand their owners' commands.