When you look at your dog, you probably don't think of him as a furry muscle machine. But dogs really are muscular creatures, and they even have something that somewhat resembles a human six-pack: the abdominal wall. The function of this wall is to protect internal organs and provide stability.
Dogs have a distinct skeletal system that helps them maintain their agility and dexterity. They are mammals just like us, so they have muscles, bones and other tissues too.
Dogs are very different from humans when it comes to their muscle structure and the way their bodies work though.
So do dogs really have abs? The answer is yes!
However, not all dogs have visible abdominal muscles. There are several reasons for this.
1) The most common reason why a dog doesn't have visible abdominal muscles is that the dog is overweight.
2) Another common reason is that the dog's fur covers their abdominal muscles. This is true for many breeds of dogs, such as Siberian Huskies and German Shepherds.
3) Some dogs are just genetically predisposed to having visible abdominal muscles, even when they're in great shape. Some breeds of dogs, such as Greyhounds and Pit Bulls, tend to have very visible abdominal muscles regardless of their body fat percentage.
You may have heard the phrase, "abs are made in the kitchen," meaning what you eat is more important than how much you exercise if you want a six pack.
But this is true for dogs, too! Likewise, it's important to make sure your dog gets enough exercise to stay happy and healthy.
A recent study published in the Journal of Comparative Physiology B found that almost two-thirds of pet dogs are overweight or obese.
Keeping your dog at a healthy weight can add years to their life! This article will give you tips on understanding your dog's muscles and abs, helping them get more exercise and eating right.
---
---
Why is exercising important for dogs?
Muscle is the primary component of a dog's body that is responsible for burning calories. If a dog's diet contains more calories than they burn through exercise, they're likely to gain weight.
Exercise doesn't just help dogs lose weight, it also improves mental health. Mental stimulation through training and exercise helps prevent behaviour problems such as excessive chewing and barking.
It also helps to build confidence and improve the bond between you and your dog.
Exercise is important for all dogs, but it's especially helpful for dogs with weight problems.
Dogs that are obese or overweight can have a variety of health issues, including joint problems and even heart disease. That's why it's important to make sure your dog is getting the exercise he needs to stay healthy.
It's also important to get your dog used to regular exercise at an early age so that he will be more likely to enjoy it later in life. This can help you avoid a lot of behavioral problems that occur when dogs don't get enough exercise.
What exercises can i do with my dog?
The abdominal muscles are often referred to as the core. They are used to stabilize the spine and support breathing. When a dog's lower back is arched and his pelvis is raised, it is called a pelvic tilt. It helps with posture, breathing and digestion.
Many of these exercises are completely safe, of course if done properly, and often used by armies all around the world to train their dogs.
Some of these exercises are also great if you are looking to raise a rescue dog! We included all kind of workouts for both trained and untrained dogs.
Just like us humans, dogs can develop abs through exercise and proper diet. To get your dog started on their ab workout, you can begin with some basic core exercises such as:
Sit-ups: Sit your dog down in front of you so he is facing you with his paws on the ground and his back legs straightened out behind him. Bend his knees so they form a right angle with his body, then have him look up at you while keeping his head up and chest out.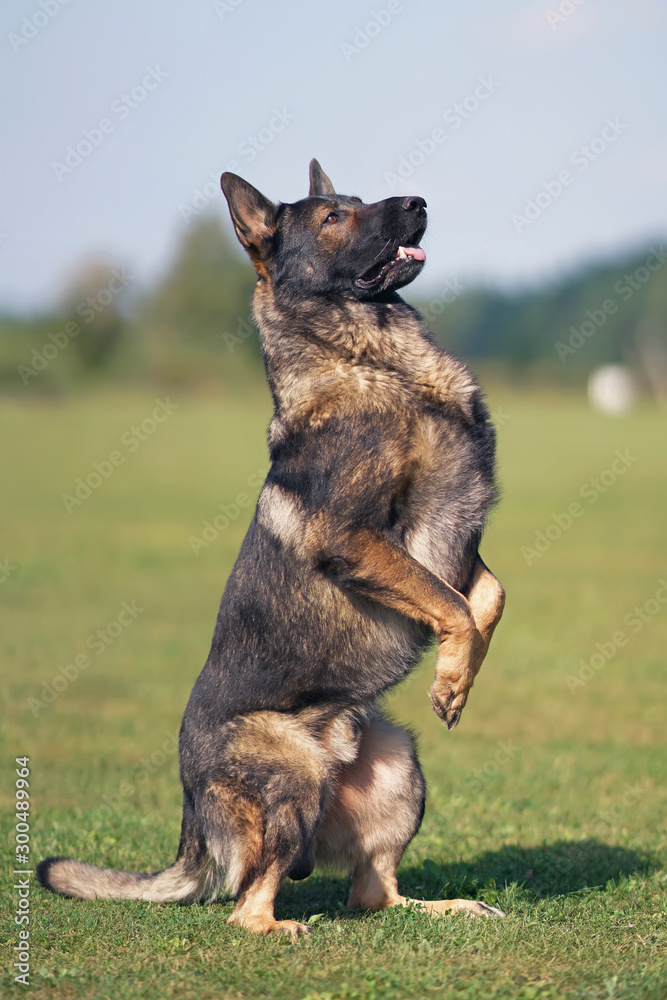 Push-ups: Get your dog into the pushup position by standing behind him with your arms around his shoulders and one hand under each armpit. Hold onto him for support as he does the exercise.
The plank: The plank, as it is for humans, is an excellent way to strengthen a dog's core muscles without using any equipment at all!
Play fetch: Fetching is a never ending love for dogs! They are made for it, this is probably the game that stimulates your dog instinct the most. It's also a great way to bond with him as it is a cooperative game. We made an entire article about why dogs love sticks and fetching so much!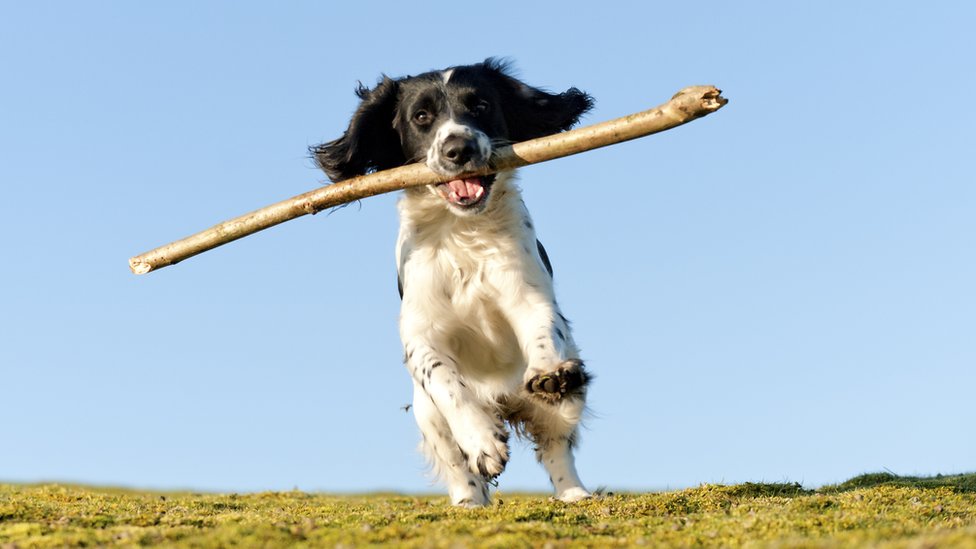 Swimming: Another fun activity is swimming. This is a low-impact activity that's good for dogs of all ages and sizes, particularly those with arthritis or hip dysplasia. Dogs love water!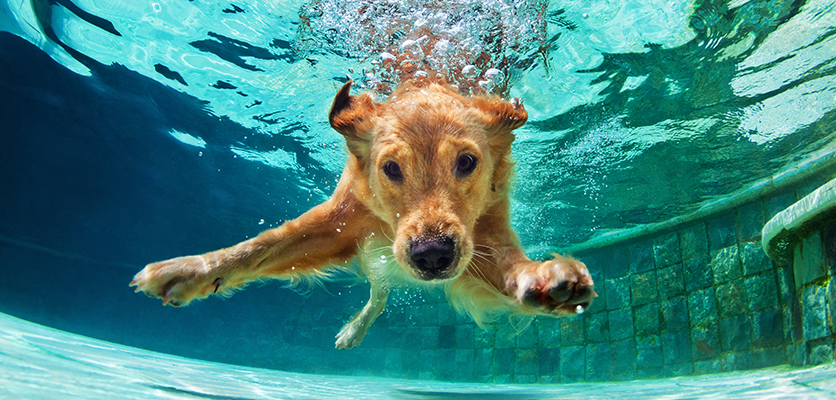 Walking: Might be obvious, but walking is one of the best exercises for both you and your dog. Not only does it keep you both physically fit, but it also provides mental and emotional stimulation by exposing you to new sights and sounds. Plus, if you're walking in a new area, it can be an adventure for both of you.A walking routine should be part of your day no matter what your age or physical condition because it helps keep your body working at its best. And, if you have a dog, don't leave him out of the fun!
Go for a Hike: If you're looking for a way to get your pup moving again, hiking with your dog can be a great option. It's not just about getting your dog exercise, but also about bonding with him and satisfying his natural instinct to explore.However, before you tie on Fido's hiking boots, take a minute to make sure he's up for the challenge. You may want to know more about why going on a hike is a great exercise for both you and your dog, plus, a list of dog friendly hikes in the U.S.!
Play Spring Pole: Spring poles are a great exercise for your dog. They're relatively cheap, easy to make yourself, and they provide intense exercise without the need for a lot of space. Basically, it's a piece of wood or spring steel on a rope that hangs from something strong — like a porch or tree limb.The dog simply holds his mouth around the rope and bounces up and down on it while the pole swings back and forth. It's a great way to build strength in their jaw muscles, neck,shoulders and also abs while they have fun playing.
Weight Pulling: This lately has definitely become a thing in the U.S., even though someone will find it controversial. Weight pulling sounds exactly like what it is: Your dog will pull weights that are attached to a harness. It is a strength-building exercise that can be done by a wide variety of dogs.The benefits of weight pulling include increased muscle mass, increased cardiovascular health and improved mental health for your dog.
---
How to build dog muscle with food
A well-balanced and nutritious diet is the key to building muscle mass in dogs. The right food will provide the nutrients a dog needs to bulk up, while keeping the body well-hydrated.
Don't let your dog go to the gym to work out. He can do that at home by himself, and you don't want him to get all sweaty.
Foods that are high in protein are essential for building and maintaining muscles in dogs.
Some of the best protein sources for your dog include fish, chicken and beef. Other sources such as eggs can also be added to your dog's diet. However, do not give your dog too much protein as this can pose a health risk in the long run.
Dog food that contains carbohydrates may also help with muscle gain in dogs, as these foods provide energy during workouts and other physical activities.
However, it is important that you only feed your dog complex carbohydrates such as oats and brown rice rather than simple carbs like sugar or corn syrup as these can lead to weight gain.
You can help your dog gain muscle mass with a little effort. If you're not sure how to build dog muscle with food, there are several things you can do.
Your pup is just like any human who wants to bulk up, and he'll need protein and regular workouts from his owner.
Feeding Your Dog for Muscle Gain
When it comes to how to build dog muscle with food, the answer is simple: Feed him high-protein foods and reward him when he's done working out. You don't want him to feel like he's on a diet because then he won't eat enough, but you need him to eat plenty of protein-rich food so his muscles can grow larger.
Feeding Your Dog During Workouts
The best way to get your dog in shape is by taking him on regular walks or runs. This will give his muscles a chance to stretch out properly so they can grow in size. A good rule of thumb is that the more active your pup is, the more calories he'll burn off during his exercise time. That means he'll need more protein in his training times.
Resting after a good workout is definitely a rule for both humans and dogs. A good rest will make sure your dog will stay healthy even after a heavy workout session, but also will help your dog's muscles grow more.
---
Wich breed of dog can get abs?
All dogs actually do have abdominal muscles, and as long as they don't have too much fat surrounding those muscles, you can see them. Like humans, dogs can get toned and lose weight through exercise and diet.
If your dog's belly is rounded and flabby, they probably need to lose some weight. Your vet or a nutritionist can help you find the best diet for your dog's breed and specific needs.
If your dog is already in good shape but just doesn't have defined abs (a rare combination), you may just want to stick with regular walks, which are good for both mental and physical health.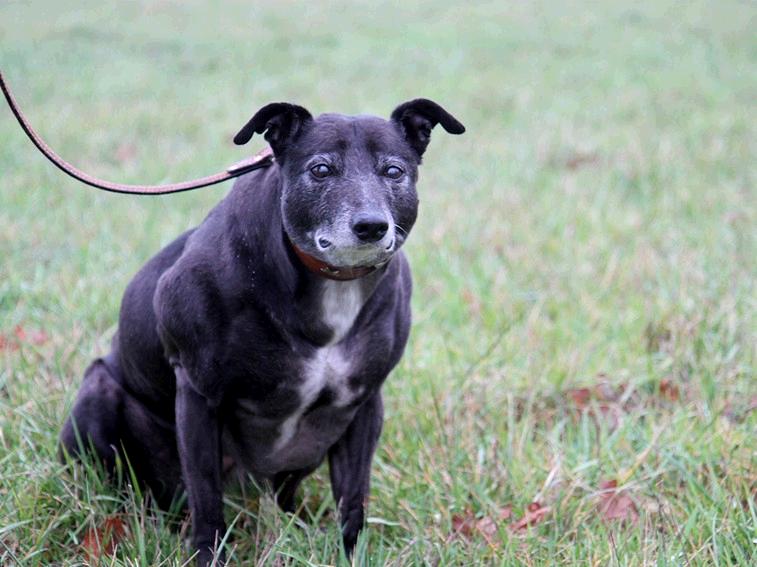 Dogs that are lean and stay lean in their weight can show theirs very easily. Some breeds are prone to having a lean body type like Greyhounds, Whippets, Salukis and others, so it can be common to see them with some pretty defined muscles.
There are also a lot of dogs who just naturally have lower fat content in their bodies, making it easier for them to show off their muscles.
---
Conclusion
Hopefully this article has convinced you that dog abs do exist, and now you know a bit more about the psoas and other dog muscles.
Every breed has its own range of muscle development, which is due to a unique combination of genetic factors.
Keep in mind that these aspects cannot always be changed—but with exercise, regular walks, and proper diet, you can help your dog's abs become more defined.
When it comes to training, there are many different actions that people have tried out. This will include working with them in their own environment or in the park.
It's wise to follow directions from experts who know how to effectively get a point across.
For example, if a dog's behavior is something that needs fixing, then it's best to look for someone who can provide this service. It will be up to you and your dog to take the reins and really get what you need out of the process.