One of the most common questions we get asked is, do dogs know their names?
It's a fair question – after all, how do you know your dog is actually responding to their name when they come for dinner or a pat?
We've all seen those memes about dogs being able to be called anything and it doesn't matter – and we're sure many of you know someone who has changed their dog's name to something new.
As humans, we have the ability to learn words from a very young age. This is because we have the ability to verbalize and use language through our speech.
Dogs, on the other hand, are not able to talk, so it is believed that they do not have the ability to understand human language.
However, recent studies have shown that this is not true, and that dogs can indeed understand human language.
We may never know exactly how much our dogs understand about what we're saying, but research has shown that dogs have a very good understanding of verbal cues.
Some studies have shown that dogs are able to understand certain numbers and words.
This is quickly becoming a popular area of research, so there will be more information on this topic in the near future.
Do dogs know their names? They can learn them, and respond to them. But it's a much different kind of knowledge than knowing you by sight or knowing you by scent.
---
---
How do dogs know their name?
Many people wonder if dogs know their names. Dogs have the ability to learn their name and their owner's name, but it's important to use your dog's name often so that they can learn more easily.
Research has shown that dogs do respond to their name and are able to tell the difference between words. In fact, studies have found that dogs respond to words that have meaning to them, such as the name of a favorite toy or food.
But there is more to understanding names than just recognizing a word and responding.
The best way to teach your dog its name is through repetition and positive reinforcement. Dogs are more likely to remember the name that they hear often.
Using your dog's name when rewarding good behaviors will help them learn their name quickly.
Dogs have one of the most amazing memories among animals.
Dogs know their names quite well. There are some dogs who will understand their names on the first day.
There are some who take a little more time to learn their names.
The average dog can learn his name within two weeks to a month. That is pretty fast considering that many dogs already know their owners' names by the time they get home from the shelter.
Dogs love to hear their name because it means that someone is calling them for something good, like food treats or a walk outside to do some business.
It's not that hard to teach a dog its name once you understand how dogs think and communicate with us. Dogs communicate with us through body language, vocalization, and yes, even barking!
---
How do you know if your dog knows its name?
Dogs respond to hearing their names called from an early age. This is because they are hard-wired to pay attention to the sounds that their mother makes.
But how do you know if your dog knows its name? It is a very easy and intuitive process.
If your dog has been with you for a while, it probably knows its name. If you have just got a dog and are training it, it will learn its name very quickly.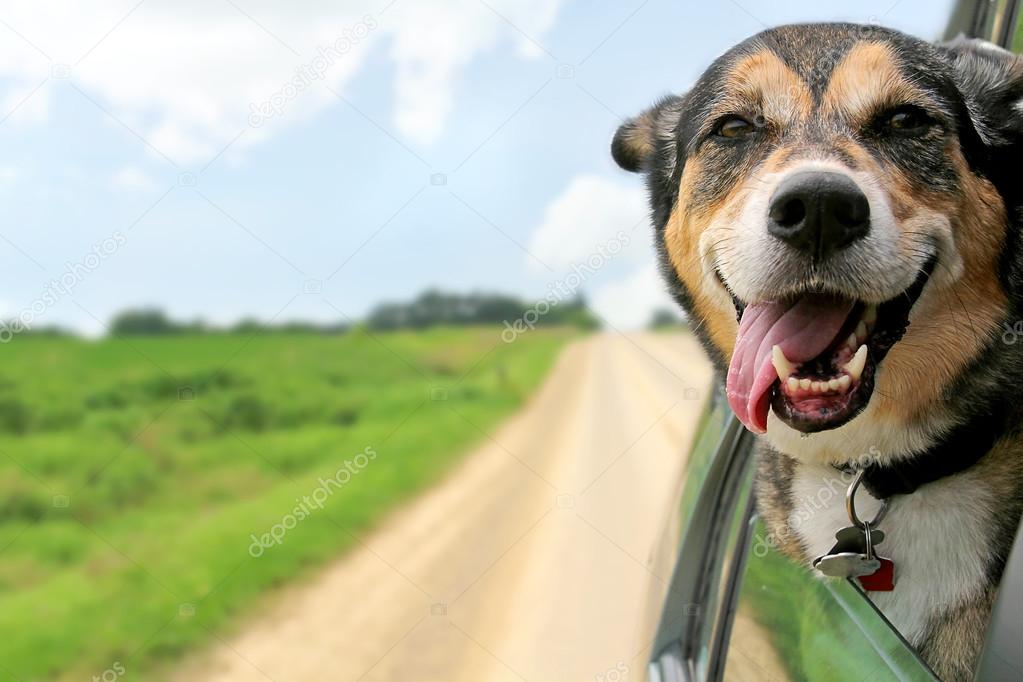 You can test whether your dog knows its name by calling it in another room. If you notice any reaction at all, even a slight one, they probably know their name.
Even if the dog doesn't come when you call them, they might still be listening to you. They may have other issues like anxiety, punishment or lack of training that stop them coming to you when called, or maybe they're just not of the right mood.
What matters is that your dog responds to the name at all times, even when they may want to do something else.
For instance, if you call their name and they are distracted by another animal, then they are probably not aware of their own name.
The same goes for a dog who is in a bad mood and can't be bothered with you or your voice.
The key is to make sure that when you say their name it is clear and authoritative so the dog will listen. You should be able to get them to come over just by saying their name — no calling out or whistling should be involved.
---
How to Train Dogs to Learn Their Names
We already mentioned positive reinforcement and how important is for dog learning if combined with repetitive commands.
Teaching a dog his name is probably the easiest and funniest training you can do with your dog, and it is also one of the first things you need to do when getting a new dog, probably the most important teaching possible.
The first step when teaching your dog their name is making sure they know that it refers to them, and not someone else.
Every dog responds differently to different sounds, so, if you did not choice your dog's name yet, might be a good a idea to take a little time and try out some names.
You might be able to come up with a name that your dog genuinely loves, without imposing one to him!
Ask family members as well as friends what they think. Take note of the names that get a positive reaction from your puppy.
Pair your puppy's name with something he enjoys, such as treats or playtime. Say the name, then reward him immediately when he looks up at you.
Praise helps him associate his name with good things and helps him understand that you are saying that word deliberately.
Say it often when you are playing with him, training him or giving him treats so he makes the connection between his name and positive experiences.
Continue this exercise for several weeks or until your puppy consistently responds when you say his name.
The process is very easy, intuitive and very fun indeed.
These are the only 4 things to keep in mind!
Use positive reinforcement, such as treats and praise. You want the dog to associate its name with good feelings.
Start in a quiet environment with no distractions. Dogs are easily distracted, so you want it to focus on you.
Repeat the dog's name over and over, until it starts paying attention to you. At that point, say its name and then give it a treat. Do this as many times as necessary until the dog looks at you when you say its name.
Make sure the dog has eye contact with you when you say its name, before giving it a treat. If it doesn't, don't give it a treat — try again later
---
Do dogs know their owners name?
Dogs have an incredible ability to recognize things and people. They can recognize the smells of other dogs and animals, humans, and even their own poop.
This is why when you take your dog on a walk; he has a habit of stopping to smell everything along the way.
However, dogs also have an amazing ability to recognize voices as well. A recent study found that dogs not only hear the words we say but understand what they mean and how they are said as well!
This means that if you say something like "good boy" to your pet in a happy tone of voice, they will know it's praise and react accordingly: wagging their tails or running up excitedly for more love from their owner's hands!
This also means that if there was ever any doubt if they knew us by our names, it has been proven scientifically! Not only do dogs respond when called out by their owners; but also with other family members too who live in the same house such as children or spouses.
And it seems like most pets know everyone's name just as well- which makes sense since all members of the household spend time together often enough for them to learn each other names.
---
Do dogs know their siblings names?
In a study conducted by researchers at the University of Salford in England, scientists discovered that dogs can actually learn to recognize their own names amongst a group of other dog names.
This means dogs can differentiate between the names assigned to them and their littermates.
How did they determine that?
The researchers worked with two groups of dogs, one group of puppies and one group of adult rescue dogs. Both groups were given a name at the beginning of the study (for example, "Charlie").
To begin, the scientists used a recording of humans saying command words and recorded the dogs' reactions to them. For example, if a human said "sit," the dog would sit. The dogs also reacted to their names as well – when they heard it, they would look up towards the speaker.
For the second part of the test, both groups were exposed to recordings featuring different combinations of words.
Researchers played recordings with commands like "sit" or "stay" mixed in with other dog's names from their respective litters or shelters.
They found that the dogs reacted positively when they heard the command words followed by their own name – but not when another dog's name was called (which would be expected).
This doesn't mean they exactly know how their siblings are called, in fact, they don't even need a name to recognize each other.
Dogs recognize each other by scent and sight. In fact, puppies can recognize their littermates beyond eight weeks after birth.
Dogs have a powerful sense of smell that is 40 times better than humans' and can help them identify members of their own pack.
While it's difficult for researchers to pinpoint the exact age at which dogs can recognize each other by name, as most studies are conducted on older dogs.