Dogs are known for their greed. They will eat anything, and if you have more than one dog in your house, you know how easy it is to make a mess with the food bowl.
One of the reasons why dogs are so greedy is because they're always hungry, I know it is as simple as that.
Their stomachs are much smaller than ours, so they need to eat more often than we do.
When we eat three meals a day, our bodies have time to digest the food we've eaten before we feel hungry again.
Your dog probably needs to eat at least twice a day just to feel full enough to sleep through the night without waking up hungry again!
Dogs are greedy for food because they don't have any self-control. In fact, dogs don't have any understanding of the concept of time.
We also wondered if dogs know when to stop eating.
They just want to eat now and can't understand why you're not giving them what they want.
Dogs also get bored very easily so if they don't get fed at a certain time, they will be hungry and bored at that time.
Dogs are also very curious animals and they love to taste new things. A dog will try just about anything once, which means that he may accidentally eat something bad for him.
The curiosity may also make him eat something he shouldn't in order to know what it tastes like or how it feels in his mouth.
Some dogs simply have bigger appetites than others do so they need more food than other dogs do in order to feel full. If a dog is overweight, he might be eating too much because there's nothing else for him to do all day except eat!
Dogs are scavengers by nature, meaning they eat whatever they can find. They've evolved this way because it was advantageous for them to be able to eat almost anything, including things that were poisonous or dangerous.
The problem with feeding your dog in the same room as you is that it becomes a competition for resources.
This can result in resource guarding behavior (growling, snarling, lunging) which is quite common between dogs and their owners when they're eating. This behavior is also very common among dogs who live together in the same household and who have access to the same food bowl.
Dogs might act particularly greedy when they smell for scents they don't know or that turn on their curiosity.
We recently covered why dogs are so nosey.
---
---
How do I stop my dog from being greedy?
Dogs can be greedy, but owners often confuse their dog's natural instincts with greed. Dogs are scavengers, which means they are always hungry and will eat anything they can find.
Dogs also have a strong sense of smell, which makes them pick up on food odors from a distance. This is why some dogs will eat garbage or vomit that belongs to someone else.
So what does it mean when your dog is hungry? It just means he hasn't eaten for some time.
But if your dog is constantly begging for food no matter how much he's had, then he may have an underlying medical condition such as diabetes or other digestive problems that need to be diagnosed by your vet.
One of the best ways to stop your dog from being greedy is by making sure that it gets enough exercise.
You need to make sure that your dog gets an adequate amount of physical activity every day, otherwise it will be difficult for them to burn off any excess energy that they might have.
If you don't give them enough exercise, then this will result in excessive amounts of energy which are often released through behaviors like chewing or barking.
You can also teach your dog to share by using toys that he cannot eat. Using treats or food as a reward teaches him that you're rewarding him for sharing his toys, not for having them all!
Give him his own special treat every day so he knows that if he shares his food with you then he'll get this special treat from you too. Make sure it isn't something he gets every day anyway – like dinner scraps!
The secret way to prevent this is not by denying your dog food or water but by feeding him what he needs and only when he needs it.
If you feed your dog once a day and give him just enough food for that one meal, he will not be able to hoard it, nor will he feel like his food supply is being threatened when you take it away from him.
If you want to make sure that your dog will not try to guard his bowl while you are holding onto it, remove his bowl while he is eating so that he cannot see it or smell it.
---
How many times should dog eat a day?
Dogs require a diet that is high in protein and fat, but low in carbohydrates. The best way to feed your dog is to divide his total daily food intake into at least two meals.
This will help prevent gastric torsion (bloat). A dog's stomach only holds about one ounce of kibble, so by dividing the meal into two smaller meals, the stomach is stretched out over time, which makes it less likely for bloat to occur.
The amount of food you feed your dog depends on his activity level and age. For example, if he is an active dog then he will need more calories than a sedentary one.
Likewise, young puppies need more calories than adult dogs because they are growing rapidly during this stage of their lives.
It's important not to overfeed your pet as this can lead to obesity and other health problems such as diabetes mellitus or pancreatitis.
If you have any concerns about how much food your pet should be eating then talk to your vet who may recommend a diet formulated for your particular pet based on their age weight breed etc.
If you feed your dog dry kibble, the recommended number of meals is two to three times per day.
But if you have a small breed puppy, then you should divide the amount in half and feed him once or twice every 12 hours.
If you feed your dog canned food, then the recommended number of meals is three to four times per day.
This is because canned food contains more water than dry kibble does which makes it easier for your pet's digestive system to process it quickly.
In addition to feeding your dog dry food, provide fresh water daily. If you have more than one pet in the household and they are eating different diets, make sure they have separate bowls for their individual meals.
---
Why do dogs always beg for food?
Your dog begs for food for the same reason you do. When we're hungry, we want to eat. The difference is that dogs don't understand the concept of cooking or grocery shopping. For them, eating is a primal need—and they want to eat everything they see.
You know the drill. You're sitting down to eat and the family dog is staring at you, eyes wide, with its head tilted to one side. It's begging for something. What is it exactly?
Many people assume that dogs are begging for food because they're hungry or because they want to be fed before the humans in the house. But there's a lot more going on than just hunger — just like there is for us humans when we want food.
Dogs are social animals and they love being around their people. So when you sit down to eat, your dog will naturally want to be part of the action. Dogs also have a natural instinct to hunt for food, so seeing you eating gives them an opportunity to practice their hunting skills.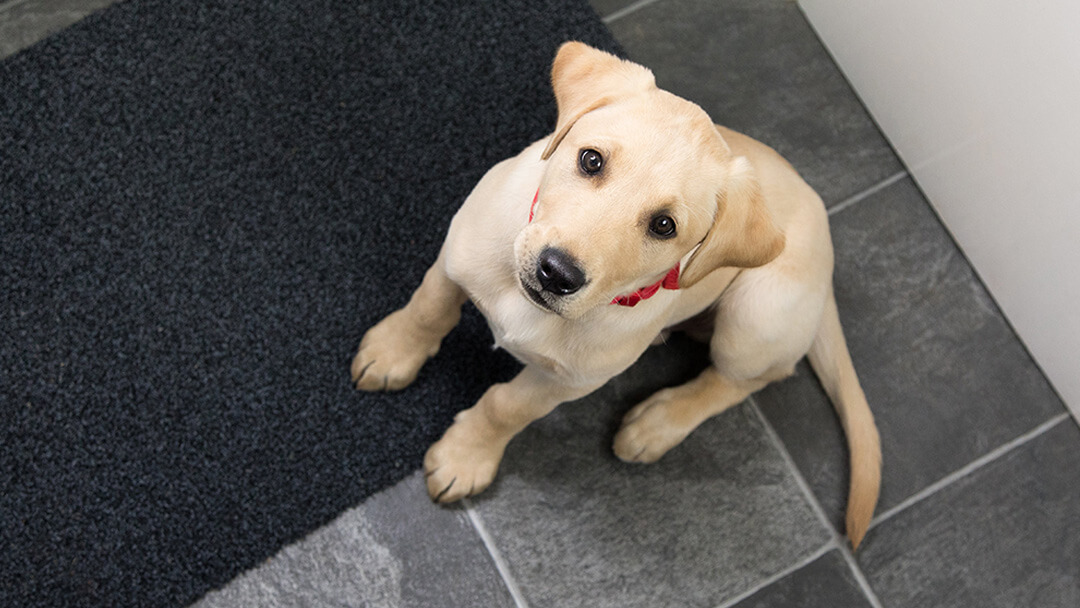 And if they have been performing tricks or showing off while you eat, this might make them think they deserve a treat too!
Dogs are usually hungry because they haven't been fed in a while. If you leave food out all day and your dog eats whenever he wants, he might become accustomed to eating at all hours of the day and night.
This can lead to obesity and other health problems down the road.
The best way to prevent your dog from begging is by feeding him at set times every day and not leaving any food out unless it's about to spoil.
Also try giving him treats when he does something good (like sitting quietly) instead of just giving him treats whenever he wants them. That way he won't associate begging with getting goodies from people!
---
Why do dogs never stop eating?
There are many reasons why a dog will constantly eat, but most of them are not serious health problems.
Dogs are omnivores, like humans, which means they can eat both meat and vegetables. They also need water to survive.
However, unlike humans, dogs don't have a great deal of control when it comes to their eating habits. Their bodies automatically determine when they need to eat and how much they need to eat so that they don't become malnourished or overfed.
Dogs also have no concept of limits when it comes to food — they will continue eating until there's nothing left on their plates!
You might also like: Do dogs know when to stop eating?
This is because most dogs are scavengers by nature, meaning they will eat whatever they can find whenever they can find it (this generally includes garbage).
In the wild, this was an important survival skill: If a dog didn't finish what he found during one meal, there wasn't any guarantee that he would find more food later in the day or week — so he needed to store up as much energy as possible.
Dogs also have a fast metabolism, meaning that they burn through energy quickly. This means that they need more calories than humans do in order to maintain a healthy weight and stay active.
Sometimes there are some more serious issues provoking no-stop eating behaviors, such as:
Dogs that do not have much brain stimulation from their owners will often find other ways to amuse themselves, and chewing on shoes or furniture is one way that some dogs get their "fix" of mental stimulation. If you are able to provide your dog with plenty of toys and games that challenge them mentally, then they won't have time to be bored enough to chew on your things!
Dogs who suffer from anxiety will often show this through destructive behavior such as chewing on things they shouldn't be chewing on. If you suspect that your dog may suffer from anxiety issues, then taking them to the vet for a checkup is important so that they can be treated accordingly. There are many different types of medication available for dogs with anxiety issues, which can help them feel more relaxed and comfortable in their environment.
Some medical conditions such as diabetes can make your dog feel hungry all the time because their blood sugar levels fluctuate so much during the day and this makes them feel hungry more often than usual. If you suspect that something like this might cause the hunger, it is surely time for a checkup.
---
Do dogs get bored of eating the same food?
Dogs are very adaptable and can eat a variety of foods, but they do get bored with eating the same food. This can lead to digestive problems and obesity.
If you want to change your dog's diet, it's important to do so gradually. Start by mixing the new food with the old one until you reach the desired amount of the new food.
This will prevent digestive upsets that could happen if your dog suddenly switched from one type of food to another.
It's best not to change their diet too frequently or too drastically because dogs need time to adjust and might not be the best suited for some foods.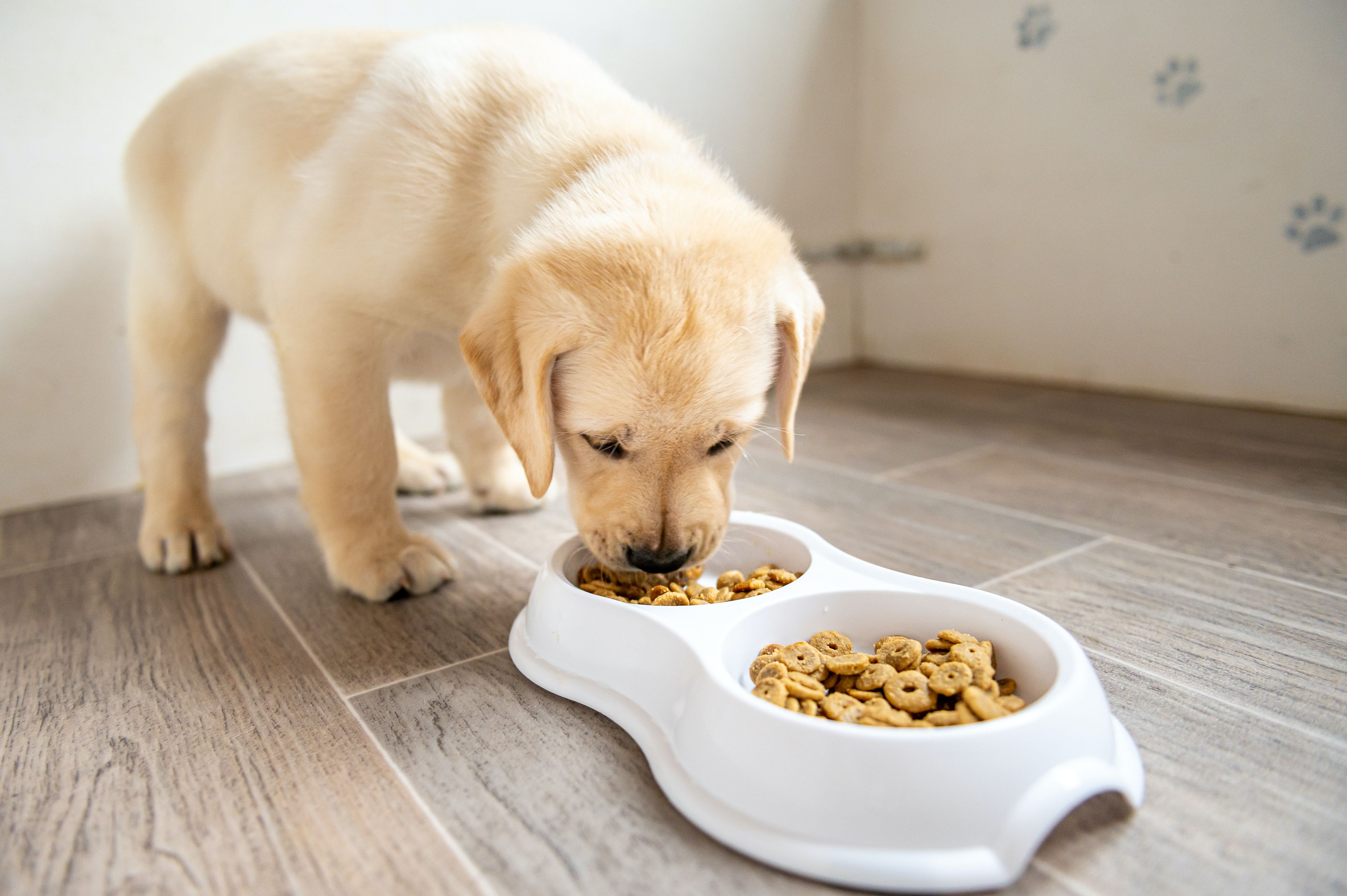 Dogs are natural foragers and love to eat different things. They also need variety in their diet because they can get sick from eating too much of one thing.
However, you don't have to change your dog's food every day or even every week.
You may be able to get away with changing his food every two or three months, depending on how many different types of treats or snacks he gets at other times. The amount of variety in a dog's diet depends on many factors, such as:
Puppies need more variety than adult dogs because they're still growing and developing their immune systems. Seniors also need a lot more variety than middle-aged dogs because they're less active and may have certain health conditions that require special diets.
If your dog is very active or has an athletic lifestyle (such as agility training), he'll probably need a more varied diet than a couch potato who spends most of his time sleeping on the sofa!
Dogs who live in rural areas with lots of fields and woods will probably eat different things from city dogs who live in apartments and can only roam around tiny backyards!
Dogs can get bored of food. They may not be getting the nutrients they need, which can lead to a variety of health problems. It is important to provide them with a balanced diet.
If your dog eats a small amount of food in one meal, he may be bored with his current diet. Try varying the ingredients in his food so he doesn't get bored or give him more food at each meal.

Dogs can become bored with their meals if they don't like the taste or texture of their food. This can lead to picky eating habits that can cause your dog to not eat enough calories, protein and nutrients for good health.
Talk with your vet about changing your dog's diet if you think he is eating too little or too much at each mealtime.
---
Do dogs love you or just want food?
You might be surprised to learn that every dog is different. Some dogs are more affectionate than others, and some dogs have different personalities than others.
Some dogs love to snuggle up with their owners, while others prefer to play with toys or other dogs instead. But can you really tell if your dog loves you?
Dogs are social animals and they need companionship in order to thrive. They also need food and shelter in order to survive. So when a dog comes up to you, what does it want? Food? Attention? Or something else?
The answer depends on the individual dog's personality as well as its training and past experiences with people.
Some dogs were bred for specific purposes such as guarding livestock or serving as hunting companions for humans.
These types of dogs tend to be more independent than others and may not seek out human contact as much as other breeds do, but they still love equally.
Other breeds were bred specifically for companionship so that they would enjoy being around people and children.
As someone who has been around dogs all her life, I've seen many different behaviors exhibited by dogs under different circumstances — some that make me wonder if they're capable of loving us as much as we think they do, while others cause me to believe that they're capable of feeling deeper emotions than we give them credit for.
Dogs are known to be loyal and loving animals that are willing to do anything for their owners. But is their loyalty simply because we feed them?
Dogs have been domesticated for at least 15,000 years and have evolved from wolves into a species that is now genetically different from their ancestors. They are extremely social animals that live in packs, but humans have taken over this role as pack leaders.
Although dogs do not have the same brain structure as humans, they are incredibly intelligent and can understand us better than any other animal.
They see us as their leader and will do whatever we ask them to do if it means that they get to stay with us.
When a dog hears its owner calling their name or whistling for them, it will come running over immediately because it knows that getting attention from its owner means good things are about to happen.
I can guarantee you that dogs love us regardless of food, of course eating is crucial for both humans and dogs, but the belief that dogs love us unconditionally it's absolutely true!
---
Do dogs grow out of eating everything?
As puppies grow, they have a tendency to eat just about anything they can get their paws on.
This includes rocks, sticks and other inedible items that may cause them harm. However, as they reach maturity, the urge to eat everything begins to subside and they start focusing more on their food bowl.
The reason for this change is simple: Your pup's brain is growing and developing at an incredible rate during these early years.
By the time he reaches full size, his brain will be more than 90 percent developed and he'll have much better control over his actions.
This doesn't mean that he'll never eat poop again — it just means that he'll eat less of it because now he knows better!
Dogs are scavengers. They evolved as hunters, but once they had killed their prey, they had to learn how to eat it. And that meant learning how to break down the meat and bones into digestible chunks.
Dogs still have the same digestive tract as wolves, which means they can't digest plant matter well at all. This is why dogs are susceptible to so many gastrointestinal problems like gas, diarrhea and even colon cancer.
But it also means that they're built to eat almost anything they can get their paws on — including things that may be toxic to humans.
If your puppy is still eating everything, you might want to think about crate training. You can use the crate as a safe place for your puppy to spend time when you aren't supervising her (or can't watch her).
You can also train your puppy to respond to voice commands such as "leave it," "no" and "drop it." These commands will help you keep your home much cleaner and safer for everyone in the family.