Dogs are nosey. They can't help it. They have a strong sense of smell, which is why they love to stick their noses into everything.
They also have very short attention spans, so they're always looking for something new to sniff or chew on.
Dogs rely on their sense of smell every day to survive and be happy. When they were domesticated, they were bred by humans who wanted dogs with special skills: some could herd sheep, some could hunt rabbits and others were companions that would be loyal to their owners and family members forever.
But even before the domestication of dogs began thousands of years ago, dogs had already been living with humans for thousands of years in Africa and Asia.
They lived among humans in villages where hunters would take them along on hunts because these animals could track down prey by scent much better than humans could.
The way dogs use their sense of smell is called olfaction — from the Latin word olfacire meaning "to scent."
Dogs have about 220 million scent receptors in their noses compared with about 5 million for humans. This means that dogs can detect smells at concentrations 100-million times lower than humans can!
In fact, they also use it to communicate. Dogs have two types of scent glands: sebaceous glands, which produce an oily substance called sebum and are found on their feet; and apocrine sweat glands, located near the base of their tails and between their toes, which secrete pheromones — chemical signals that communicate information about the dog's identity and emotional state to other dogs.
Dogs also have a much better sense of smell than humans do because their brain is better wired for it.
The olfactory bulb (the part of your brain responsible for processing smells) is located at the front of your dog's brain, while ours is buried deep inside our forebrains.
This allows them to process smells more quickly than we do and allows them to get more information from each whiff of air we take in.
The reason dogs are so interested in smelling things all the time is because of how important scent is for them (and was for their wild ancestors).
Their sense of smell helps them find food, avoid predators, find mates and even keep track of their pack members' whereabouts throughout the day.
---
---
What does it mean when your dog is Nosey?
If you have a nosey dog, then you know what I'm talking about. They are always putting their nose where it doesn't belong.
If your dog has an open mouth, or one that drools profusely, this could also be a sign of a medical condition. The easiest way to find out is by taking them to the vet for a checkup.
Nosey dogs can also be very curious and love exploring new places. They will often get into trouble because they are too busy smelling everything in sight rather than paying attention to where they are going and what lies ahead.
A nosey dog can get hurt easily because they do not pay attention to their surroundings and may not realize how dangerous something is until it's too late.
Dogs are naturally curious creatures and learning about what's around them is part of their instinct.
You've probably experienced this first hand, as your pooch has sniffed around your feet to check out what you've been up to or even tried to eat something inedible just because it looks interesting.
Nosey dogs can be a bit annoying at times, but they're also an important part of their training. If you don't want them sniffing around everything and everyone, then you need to teach them what's okay and what isn't.
You can tell if your dog is nosey by their body language: they may be wagging their tail, sitting upright with their ears up, and approaching you.
The most common reason a dog is nosey is because they want to socialize with you or another person, this very common especially when they are young. This could be a sign of affection, so don't punish them for this behavior!
If you have multiple pets in the household, it's likely that one of them is more interested in getting attention than the others.
Each dog has different needs and wants from humans; some dogs may need more attention than others while others may not need as much social contact at all.
---
How do you get your dog to stop bothering you?
Many dogs can be a little too "clingy" and look for attention from their owners. This behavior can be annoying at times, but it's also normal for dogs to want to be close to their owners.
However, if your dog is constantly following you around and trying to be included in everything that you do, this can become very annoying very quickly.
If your dog follows you around constantly while you're trying to work or relax, he's probably looking for attention from you.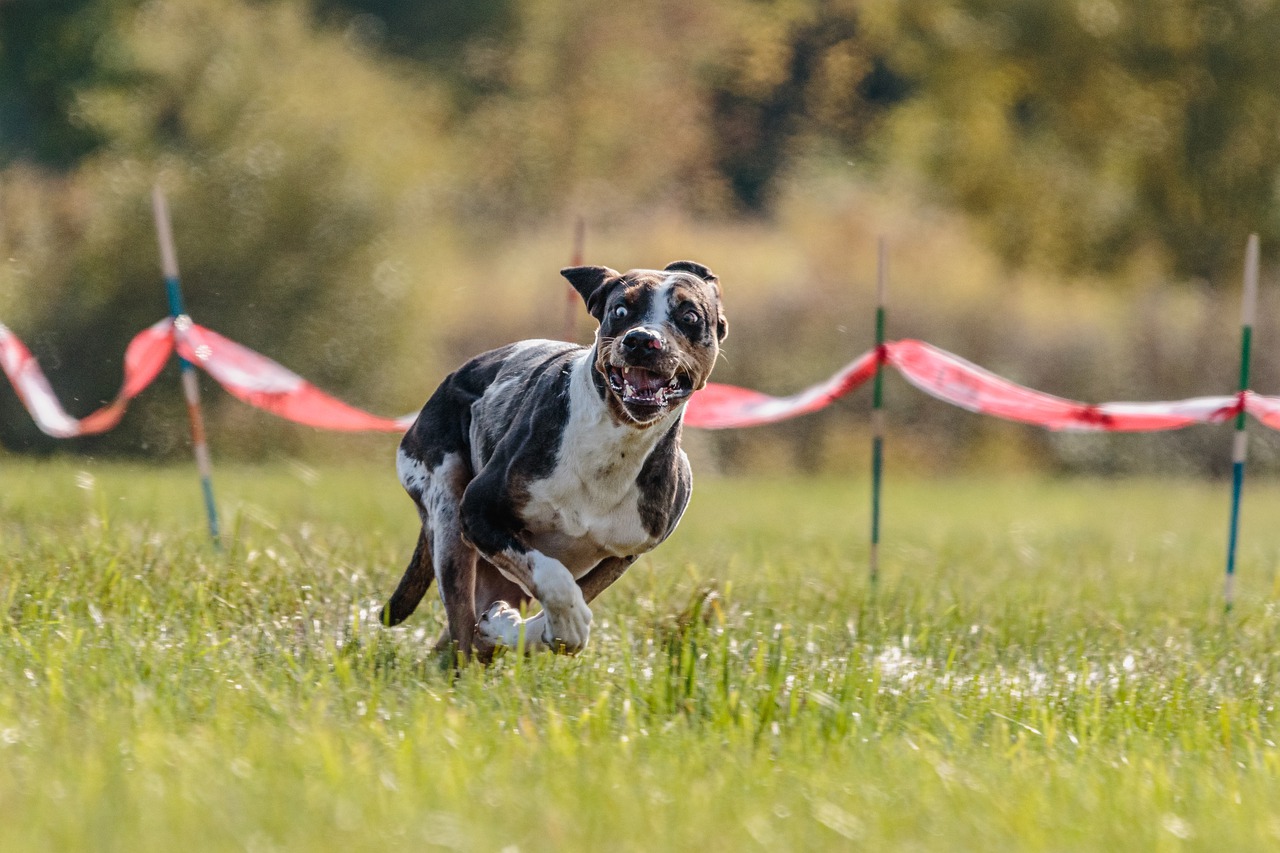 Dogs have a natural instinct to follow their leaders, so they'll do whatever they can to stay close by and get some attention from their leader — which in this case would be you!
It's hard to ignore a dog that is constantly bugging you. Whether it's begging for food or trying to get you to play, the dog can be a real nuisance. If you are tired of having this problem, there are some things that you can do to help the dog stop bothering you.
Stop feeding the dog from your hand. This is probably one of the most common problems that owners have with their dogs. The dog will sit next to them and beg for food until they give in and give it some treats. Here's why dogs won't eat unless hand fed If this happens every day, it is going to be very hard for your dog not to beg when he sees you eating.
Teach your dog commands like "sit" and "stay." These commands will help prevent him from jumping on people or running around wildly when he should be sitting quietly at home or outside on walks.
Put a leash on your dog when he is inside or outside so that he cannot follow you around all day long or run around wildly if he wants attention from other people who visit your home. It may take a while for him to adjust but once he knows what is expected of him, he will stop bothering everyone else in your house or neighborhood because they want nothing more than peace and quiet!
Do not give attention when he starts barking or whiningIf your dog starts barking or whining, ignore him. Do not give any kind of attention when he does this. Do not respond by petting him or trying to calm him down. This will only make matters worse because he will think that he has succeeded in making you pay attention to him and so he will continue doing it even more often!
Dogs are very affectionate animals and they love to be with their owners. They crave attention and they want to be a part of the family.
But there are times when your dog can become too much of a nuisance. You can't leave him alone for even a minute or else he will find something to do that will irritate you.
This is why it is very important to spend at least a few minutes a day training your dog and correcting its bad behaviours.
---
Why are dogs so curious?
Dogs are naturally curious and get bored easily. They also like to explore their environment and socialize, so they will often act as though they're trying to figure out what's going on around them.
This curiosity can be frustrating for a dog owner when Fido gets into trouble at home or out on walks, but it can also be beneficial in many situations. For example:
Dogs who have been properly socialized early in life tend to be more comfortable around unfamiliar people and situations later in life.
This is because they have already had the opportunity to meet many different types of people and animals during their puppyhood, which helps them feel safe when meeting new people or animals later in life.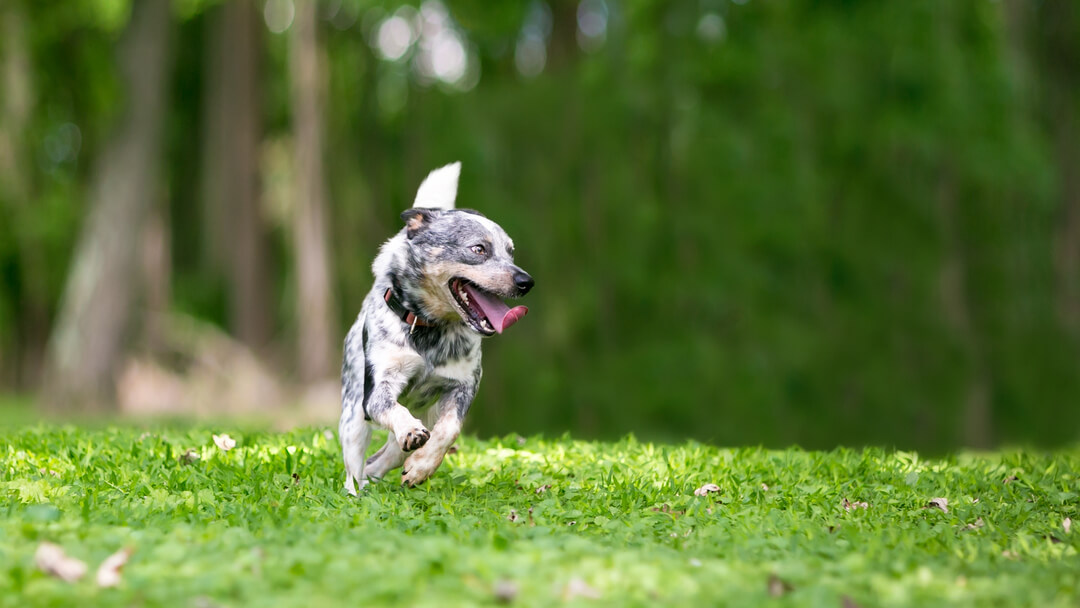 It also helps them learn how to interact with other dogs and people appropriately, which will make them better-behaved pets overall.
Curiosity is an instinctive trait in all animals, but it's especially strong in dogs. While cats tend to be more laid-back and aloof, dogs are always looking for new ways to satisfy their curiosity.
Dogs also have an innate desire to play and explore their environment. They're always on the lookout for something new and interesting to do. This can be quite entertaining but also frustrating when they get into trouble while exploring on their own.
Dogs' desire to learn and explore is so strong that it often outweighs their fear of danger or their natural instinct for self-preservation — which explains why so many dogs get into trouble when they're left unattended at home or outdoors without human supervision.
---
What does it mean when a dog follows you everywhere?
A dog who follows you everywhere is a dog who loves you. It's important to note that this isn't the same as a dog who goes to the bathroom in your new shoes or chews up your favorite slippers.
When a dog follows you everywhere, it means that they love being around you and want to spend as much time with you as possible.
If your dog is always running after you, then it's likely because they are trying to get your attention.
Dogs have an innate sense of hierarchy and if they feel like they're at the bottom of it, then they will try their best to get on top by doing something that requires your attention.
If another person or animal is in between them and you, then they may try harder because they know how much more valuable their company is than someone else's.
Dogs also follow us around because they want us to play with them or do something fun with them.
Dogs love playing fetch with balls and sticks, which is why many dogs will chase after any object that rolls or moves when thrown for them.
This makes it easy for owners to play with their dogs outside without having to use their hands!
However, dogs who follow their owners everywhere may do so because they are anxious or insecure. They may also do this because they are trying to get attention from their owners.
Anxious dogs may follow their owners around in order to make sure that nothing bad happens while they are gone.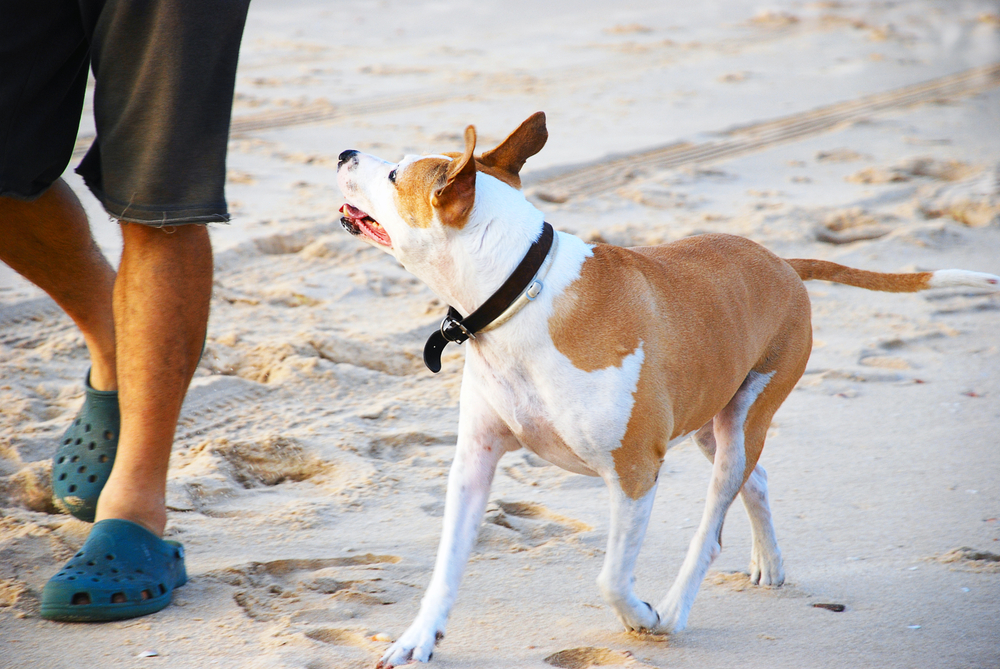 If a dog has been abused or neglected as a puppy, he may follow his owner around all the time in order to get more attention from him or her than he is getting at home or in other places where people congregate together such as at work or school.
Dogs who have had a traumatic experience like being hit by a car or attacked by another animal may also follow their owners around constantly because they are afraid of being left alone for long periods of time without anyone there to protect them from harm if another dog attacks them again while they are out walking.
---
Is it OK to touch a dog's nose?
The nose is the dog's most sensitive organ. It is also one of the first places that a dog will lick themselves after they eat, so you can imagine how sensitive it is to touch.
The reason why dogs "blow" their noses when they are nervous or scared is because they don't like people touching their noses. This behavior is natural and instinctive.
If you have ever had a dog that was scared of something and then touched her nose, she may have growled or even bitten you!
In addition to being uncomfortable for the dog, there are many health risks associated with touching a dog's nose including:
You could catch an infection from their mucus
They could be allergic to you
They could get an eye infection if you touch their eyes
It's one of the first things we do when we meet a dog. Dogs' noses are sensitive, so they don't like having them touched by strangers, but if you've already been introduced, the dog will probably tolerate it.
The reason we touch dogs' noses is because it's a way for us to communicate with them. When we touch their noses, dogs can tell that we're friendly and non-threatening.
If you're introducing yourself to a new dog or puppy, try rubbing your hand along its head from ear to ear and then touching its nose. This will help build trust between you and your new friend!
---
Does a wet nose mean a dog is happy?
A dog's nose is a highly sensitive organ and can tell us a lot about what's going on inside their bodies. The moistness of their nose can be used to gauge how they feel about events in your household.
If your dog has a wet nose, it is a sign that your friend is healthy, when your friend's nose is too dry, that's where it can be a concern.
Dogs with dry noses are experiencing stress or anxiety. This could be due to a number of factors, including:
Being left alone for long periods at home or in the yard
Perceived danger from other dogs or people walking by the property
Lack of attention from you (or another family member)
Some dogs are more prone to having wet noses than others, but it's not unusual for most dogs to have a wet nose at some point during the day.
A dog's nose is one of their most important sensory organs, so it makes sense that they'd want to keep it moist and clean.
A wet nose may mean different things depending on what kind of dog you have.
Dogs with long noses and thin skin around their nostrils may be more likely to have unusually sweaty or wet noses than dogs with short snouts or thick skin around their nostrils.
Dogs with long hair in front of their eyes will also tend to have damp faces because their fur keeps moisture from evaporating as quickly as it does on short-haired dogs
The main reason for this is that dogs pant and sweat through their nose.
The reason for this is that dogs do not have sweat glands in their skin like we do. Instead, they sweat through the pads of their feet and the insides of their ears.
This means that when it is hot outside, dogs will pant to cool down by taking in air through their mouths and exhaling it through their noses — just like people do when we are hot.
This also explains why you often see dogs with wet noses after they've been outside playing or running around on a hot day.