Dogs howl back at you when they hear certain sounds or music because it is in their nature.
They will respond to a howling wolf or a siren because they naturally want to communicate with the sound.
Dogs are very social animals and there are many reasons why your dog may be howling back at you.
Dogs generally howl for two reasons: to attract attention or to communicate with others. Dog are pack animals, which means that they live and work together.
When dogs howl back at one another, it's usually because they want to alert the other dogs in their pack of something.
The sound of a howl can carry for miles, so if you're dog is howling from inside your house, chances are good that other dogs in your neighborhood will hear it as well.
Howling is a natural way for dogs to communicate with each other. Dogs have been known to use their sense of smell to find each other and reunite lost packs.
A dog's hearing is much more acute than that of humans, so they can hear sounds we can't. This is why your dog may be able to hear the smoke detector across the room when you can't!
Some dogs may also howl because they suffer from separation anxiety or boredom.
The reason why dogs may howl back at you is because they are lonely or under stress.
Dogs can also be stressed out by other things that make them uncomfortable. This includes loud noises, being near a person who is not friendly towards them, and many other things that could cause your dog to feel uneasy.
Many dogs will howl in response to their owner's howling because they are trying to make them stop.
Howling in itself can be uncomfortable for dogs, and so they will often try to make their owners stop by joining in with the noise.
However, some dogs will also join in due to a learned behavior, associating their owner's howling with attention or playtime.
In more extreme cases, a dog who excessively howls may be doing so out of stress or anxiety.
If your dog is showing signs of stress such as panting heavily or pacing around the room, it could be time to seek advice from a vet or behaviorist about what could be causing this distress.
Sometimes it's just because dogs love to howl and will often join in if they hear something that sounds like a howl.
This behavior is very similar to the behavior of wolves and other wild dogs, who will often join in on a howl to show support for their pack.
Wolves howl to communicate with each other in the wild. They use howls to let other wolves know where they are, when they're hunting, or when danger's around.
Howls aren't just for distant communication, though. They can also be used to assemble the pack. Dogs have inherited this trait from their wolfy ancestors and are hardwired to share messages through howls.
Dogs also tend to respond to sirens, musical instruments, and even cries of certain animals by howling in an attempt to communicate with them.
This is especially true of dogs who are left alone frequently and develop anxious behaviors as a result.
---
---
Is it OK to howl with your dog?
It's a well-known fact that dogs are pack animals, and like to hear their pack members howling together.
In fact, some have theorized that our canine companions like to hear us howling with them in order to know that we belong in the pack. But is it good for us to howl with our dogs?
Howling is great for dogs, it is in their nature, in fact dogs that never howl are considered stressed or somehow ill, these are the reasons why dogs may not howl.
Not necessarily. Howling with your dog can be a bonding experience, but most of the time it's best to avoid doing so.
If you do want to try it out though, there are some things you need to remember in order to make sure that everyone stays safe and has a good time.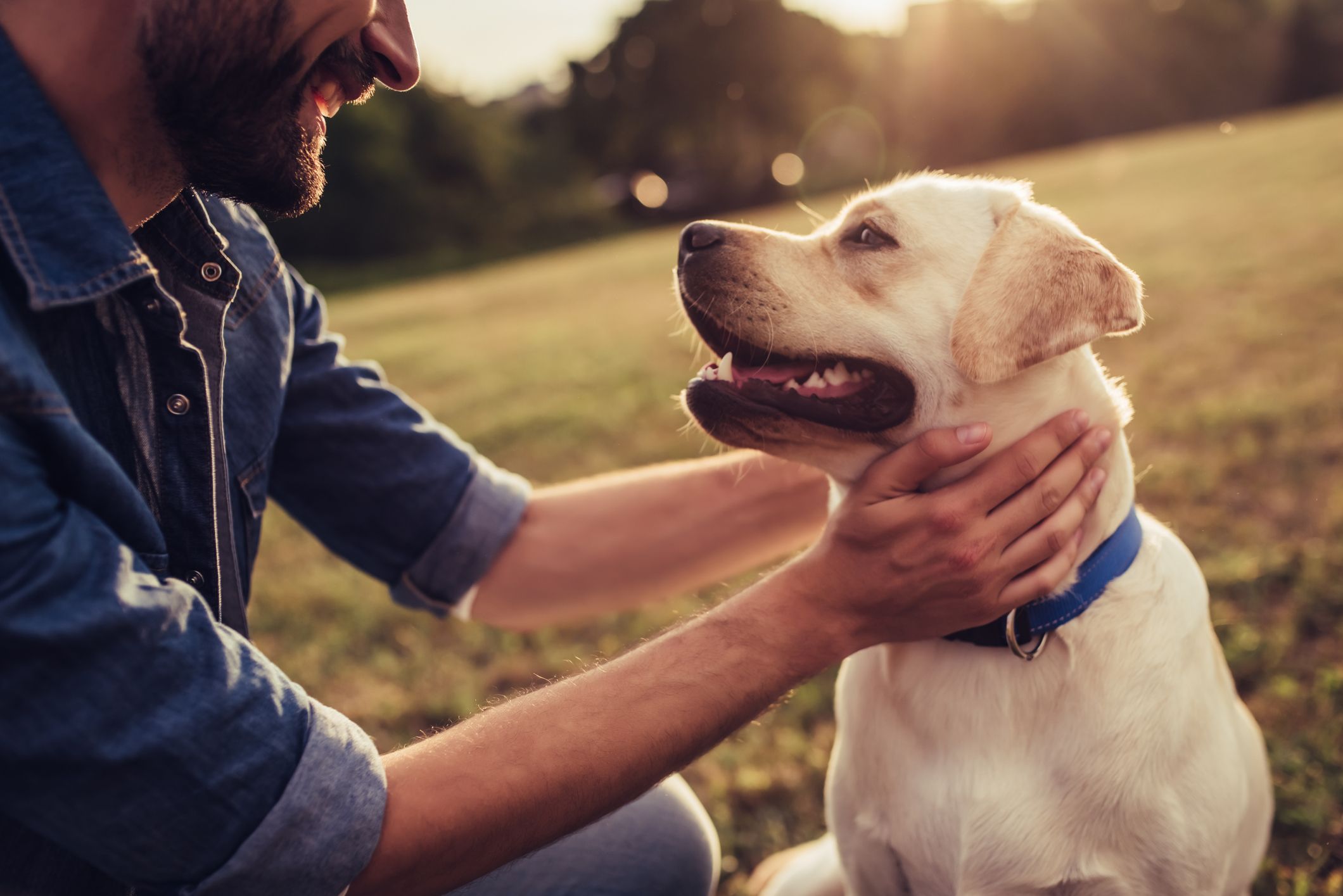 First off, make sure you're not disturbing the neighbors when you howl. If your dog seems agitated or stressed by the sound of you howling, don't force them into it—and if your neighbors are complaining about the noise, give up right away and find another way to bond with your pup!
Remember too that dogs can lose their hearing if they're exposed to loud noises for too long—so try not to be too loud when you're howling at home with your pup.
If they seem distressed by the sound of you howling, it may be better for both of you if you stick to other ways of bonding.
But if you ask me, it is perfectly fine to howl with your dog. Dog howls are not the same as a dog's bark, and are usually reserved for special occasions or when they're feeling lonely.
Your pooch is not only communicating that it wants you to participate in the howling, but also expressing his joy at spending time with you.
When your pet gives you the opportunity to howl back at him, he's not being annoying or trying to steal the spotlight—he's just trying to show his love for you.
And in case you're wondering: no, there is no rule saying that dog owners shouldn't howl back at their dogs. In fact, many veterinarians recommend doing so as one way of strengthening the bond between humans and their pets.
---
What does it mean when dogs sing?
Dogs can hum and make other sounds that are less than melodious. They may vocalize when they're happy or excited, to let you know they want something or to show you their affection. But sometimes dogs seem to be singing — and not just any song but one with a very repetitive rhythm.
If your dog is singing in the shower, it's probably because he wants some attention. Your dog might also be humming if he's bored or wants to get your attention.
The more you ignore your dog when he's singing, the more likely he is to continue doing it until you acknowledge him.
Humming isn't just for show: It can help calm your dog down after an intense experience (like playing with another animal) or during stressful times (when he's sick). You can also use humming as a reward for good behavior, like sitting still during grooming or walking calmly on leash around other pets or people.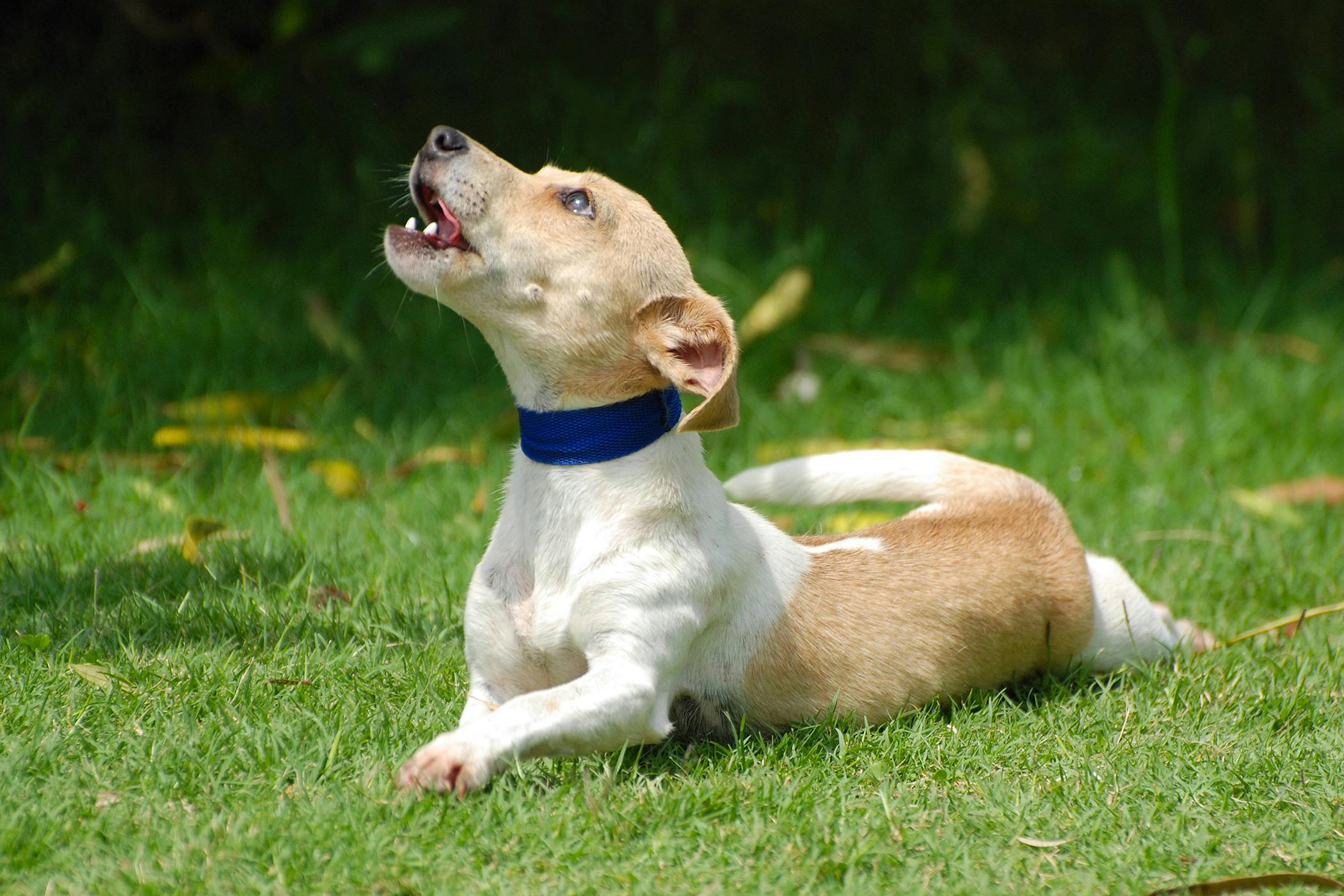 The main reason dogs sing is because they are happy. Dogs are pack animals that rely heavily on their social bonds to feel secure and nourished.
Because of this dependence on other dogs in order to feel good about themselves, any time your dog feels good, he will want to share it with his friends or family members.
If you see your dog baying at the window while watching another dog playing outside or running around in circles on the lawn, chances are very good that he is simply enjoying himself immensely and wants everyone else around him to know it too!
Another reason why dogs sing is because they're bored! Many people believe that their dogs sing because they're lonely or bored when left alone at home all day while they're at work or school, but this isn't necessarily true.
---
Do dogs like music?
The short answer is: We don't know. Yes, dogs are sensitive to sound and some studies have shown that they appear to have preferences for certain kinds of music.
However, the results of these studies aren't conclusive by any means. For example, a study conducted at the University of Glasgow found that some dogs were less stressed when listening to classical music than when there was no music at all.
The researchers found that the same type of music would have a calming effect on most dogs, but also noted that "not all dogs are affected in this way."
They also pointed out that other factors may affect how a dog reacts to music, such as whether it has been raised with other people or animals (which could be a factor in how social it is).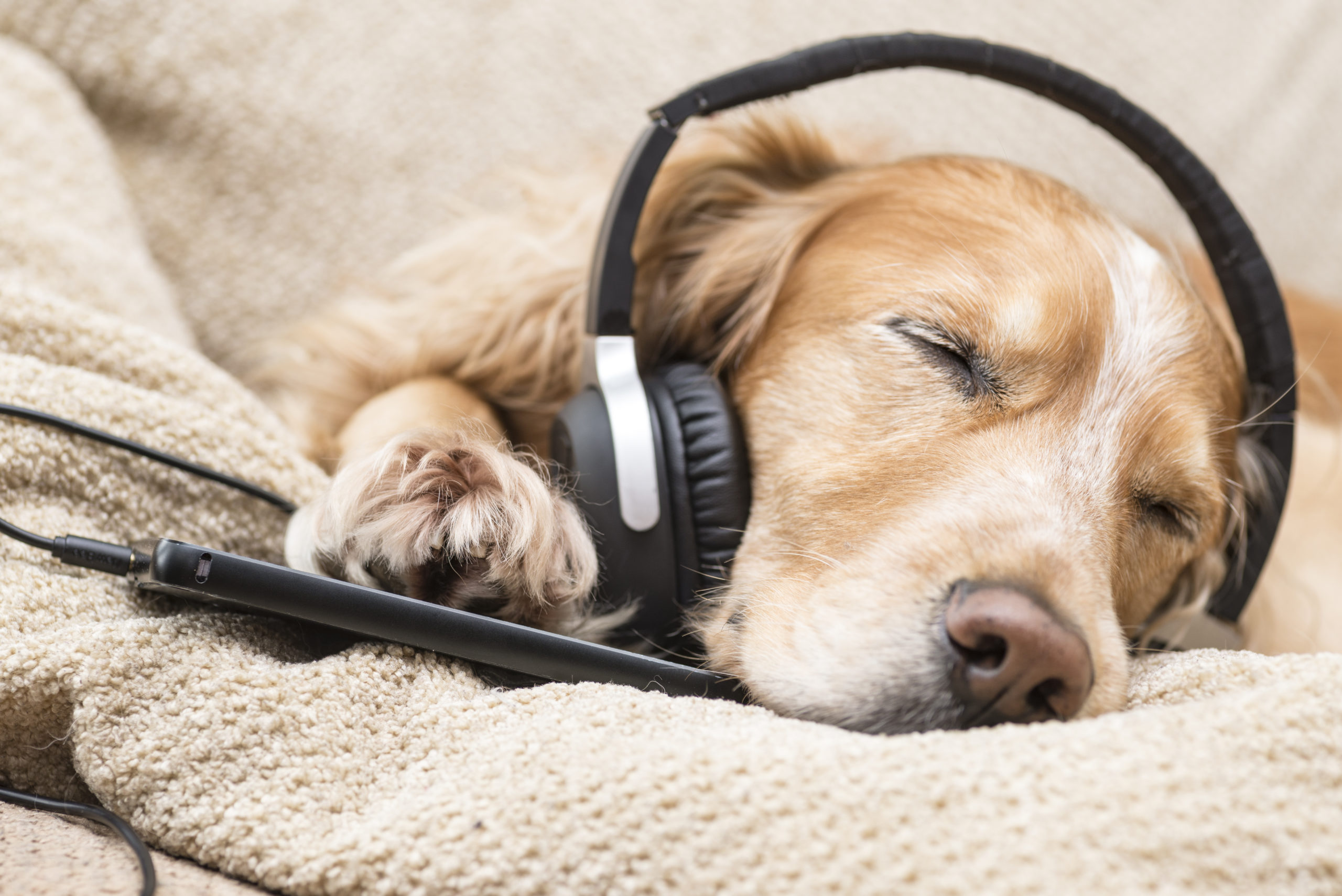 So while there's no definitive answer as to whether or not all dogs like music, there are definitely plenty of people who swear by playing their favorite tunes for their pups!
Music with certain rhythms and pitches tends to affect dogs in the most positive ways. For example, songs with reggae or soft rock tend to have a soothing effect on dogs.
Classical music also tends to have a calming effect on them. Songs written specifically for canines are also quite beneficial for calming dogs down, as they tend to be slower and more soothing than other types of music.
If you select music for your dog, avoid anything that is loud, has sharp sounds or makes prominent use of the trumpet. These sounds can frighten your dog or cause him to become anxious and agitated.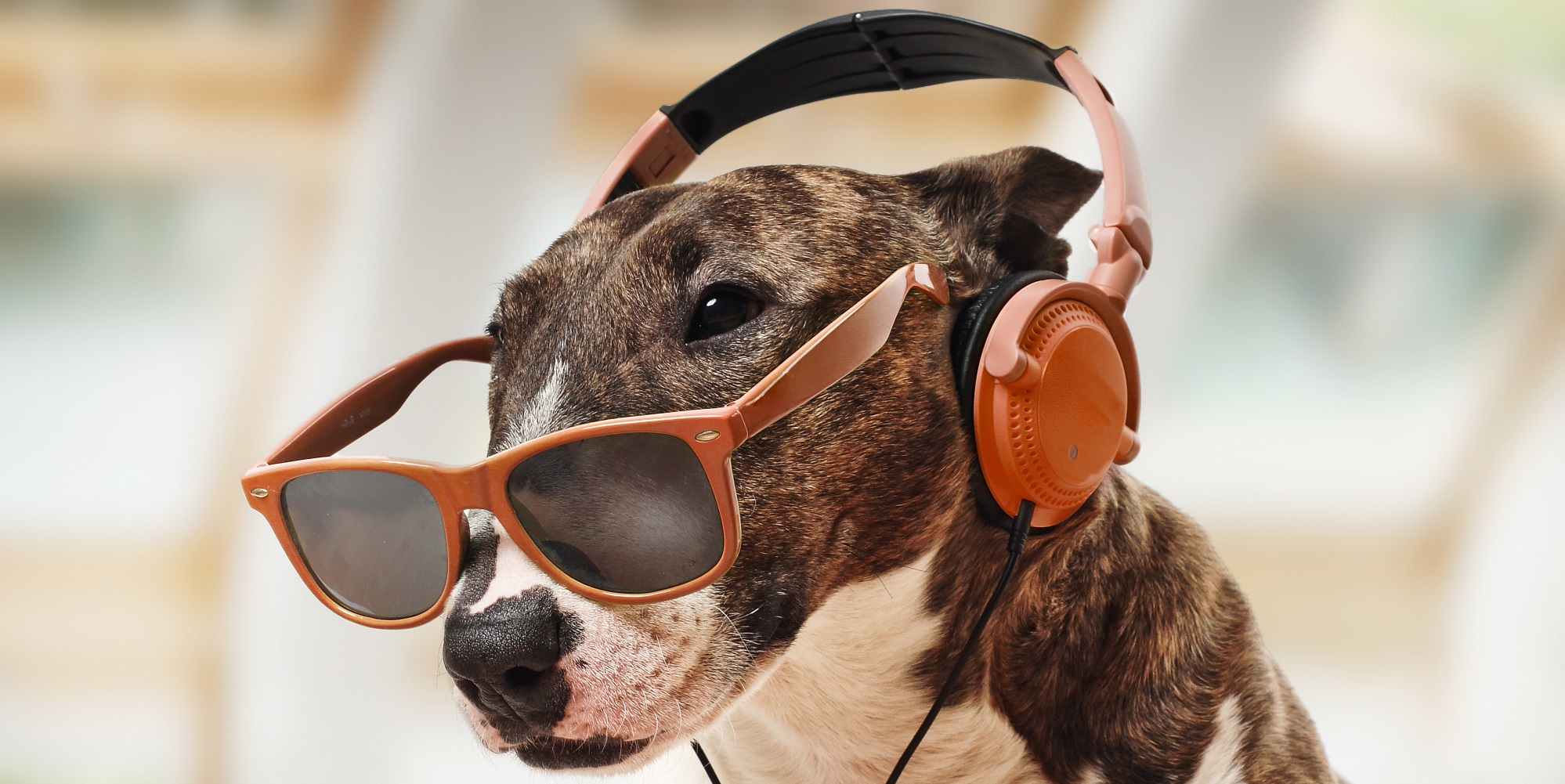 Research shows that music affects humans in different ways, depending on factors like age and gender. The same is true of our canine friends!
Dogs' ears are very sensitive and can pick up sounds at much higher frequencies than humans, so it's easy to assume that they would be drawn to music as well.
However, there's no conclusive evidence that they actually enjoy it. Some dogs may be content to sit by while you blast your favorite playlist in the living room, but that doesn't mean they understand or appreciate it in any meaningful way.
---
Are dogs Happy when they Howl?
Many people believe howling is a sign that the dog is unhappy or in pain (especially if he starts howling when you leave). In fact, some owners fear it so much that they take their dogs to the vet.
It's true that if you're away from your dog and he starts howling, then something has happened to upset or distress him. But if your dog begins to howl when you're at home, it probably means he's just happy or wants attention.
Dogs are capable of learning to howl on cue. This is a common party trick for many dogs, but it can also be a useful tool for reminding your dog that it's time for his medication.
If you're having trouble getting your dog to take his medicine, try getting him to howl on command first.
Howling is one way for dogs to communicate with each other. If a dog hears another dog howling, he may join in the chorus.
This is one reason why dogs living in the same household often begin howling at the same time. Dog owners who have multiple pets often report that when one dog starts howling, all the other dogs in the household join in!
Dogs appear to howl because they enjoy it. It's fun. They are communicating and they are making music.
Howling is part of a broader category of vocal communication known as "producing," which includes other noises such as barking, whimpering and whining. Dogs seem to howl for two main reasons.
The first is when they hear a sound coming from a long way away, especially another dog howling. In this context, howling serves the purpose of letting other dogs know that "I am here, and this is my territory."
The second reason that dogs howl is when they get very excited about something – for example when their owners come home after being away for a while.
This type of howling seems more closely related to singing: it's the dog equivalent of humans breaking into song because they are so happy!
---
Do dogs Respond to yelling?
A dog's primary sense is his hearing, and he can hear much better than we can. Dogs hear at a frequency that is ten times higher than humans.
They also have more ear muscles than we do, which allows them to hear every sound in the house at the same time.
Every time you yell at your dog, you are essentially teaching him to ignore you because he cannot understand what you are saying.
How Can You Tell if Your Dog Is Responding?
If your dog is responding to your yelling by getting up and moving away from you, this is not a good sign. He may also start panting rapidly or even barking back at you.
These are all signs that your dog may not be listening to what you are saying and may be trying to tell you something instead of just doing what you want him to do.
If your dog has learned that when you yell at him he gets attention from other people, then it might make sense for him to continue doing whatever it was that got him yelled at in the first place so that someone else will come over and talk with him about it.
Dogs respond differently when you yell at them depending on the tone of your voice, what you're saying and the situation in which it happens.
If you're upset with your dog for doing something wrong or being disobedient, your tone should reflect that anger so that your pet knows he has done something wrong.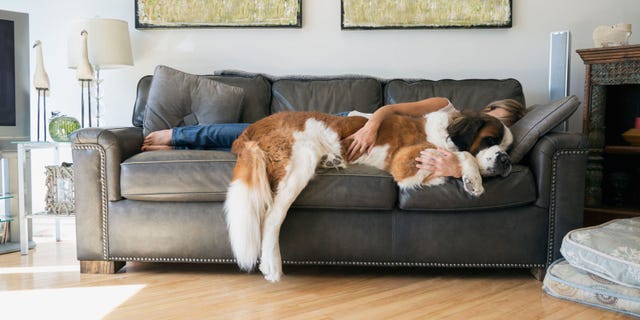 If you use a soft voice when correcting your dog for bad behavior, he might not understand what he did wrong or why you're upset with him because there's no emotion behind your words.
Some dogs may respond to a loud voice by becoming fearful or even aggressive. Other dogs may not pay any attention at all. And still others may simply ignore the yelling and continue what they are doing, as if nothing happened.
Yelling at a dog who is barking at the doorbell or digging in the garden does not teach him what you want him to do — it just makes him afraid of you and teaches him that you're unpredictable!