Many people think of dogs as animals that are aggressive and territorial. In fact, this belief is so common that many people don't even consider allowing their children to be around dogs for fear that the dog might attack their baby. However, this idea is actually a myth.
While dogs are territorial, they also have a strong instinct to protect the young of any species, whether it's a puppy or a child.
This is why you often see dogs acting as babysitters for babies and small children. If a dog finds a child alone, he will watch over the baby until someone comes to claim it, of course we are not talking about wild dogs.
Dogs also seem to form special bonds with children who they feel are under their protection. If a family has several children, the dog may choose one of them as its favorite and make sure that nothing happens to him or her.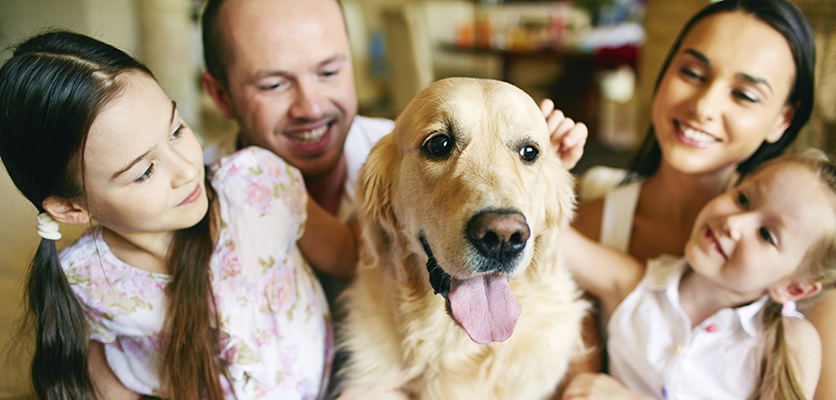 Even if there isn't an immediate threat, the dog may still bark or nudge the child when he or she gets too close to something dangerous, such as a hot stove or an empty pool.
There are several reasons why dogs protect babies and children. First of all, dogs are naturally protective of people in general; they are pack animals, and they see humans as members of their pack.
Dogs are pack animals by nature and they often see themselves as part of your family's "pack" as well. Because of this, they may feel a natural inclination to protect everyone in their "pack," including babies. This is especially true if they spend a lot of time around babies and young children because they will begin to associate them with adults and other pack members as well.
It is also quite important to note that there are two types of protective behavior that dogs exhibit: innate and learned.
Innate protective behavior refers to the ways in which dogs naturally want to protect their owners from harm.
Learned protective behavior refers to the ways in which dogs learn to protect their owners. Some dog breeds exhibit innate protective behavior more than others.
For example, according to DogTime, some of the most protective dog breeds include Doberman Pinschers, German Shepherds and Great Danes.
---
What makes a dog protective?
For dogs who are accustomed to living with children, the presence of a baby in the house can be something of a shock.
To dogs, infants look and act like very strange little creatures. They have a shrill cry, they move differently than adults and they don't even seem to be aware of their surroundings — all of these things can cause unease in a dog who might not know what to expect from them.
But while some dogs react to the presence of babies by becoming nervous and agitated, others want nothing more than to keep an eye on the new arrival and make sure nothing bad happens.
Babies are tiny, adorable and completely defenseless—the perfect target for any predator, human or otherwise.
That's why it's so amazing when dogs who would normally chase cats, bark at strangers and even occasionally bite people become fiercely protective over children.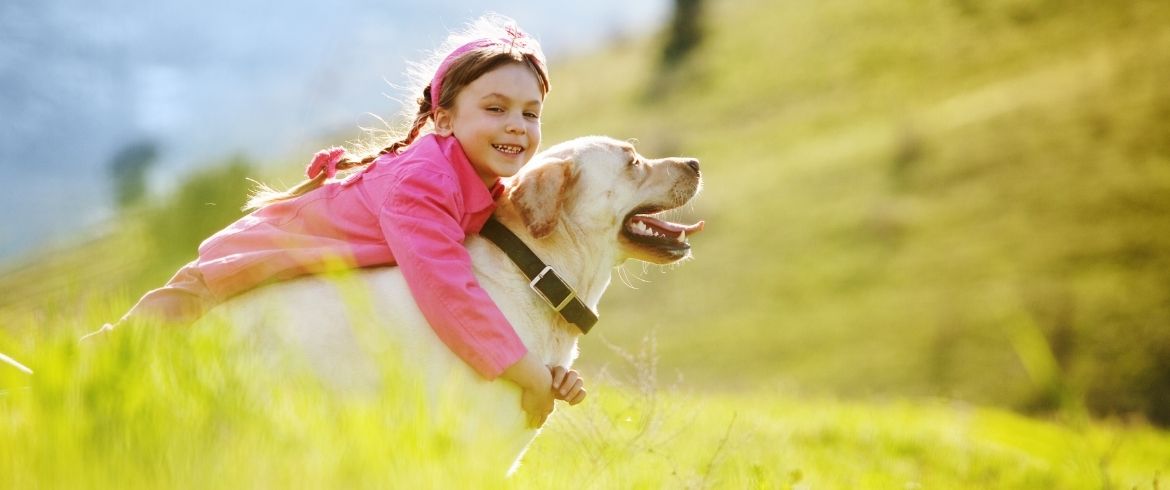 It turns out a dog's natural instincts, combined with the dynamics of how humans treat babies, can lead to this behavior.
"In the wild, dogs are social animals," says Dr. Meghan E. Herron, an assistant professor at the Ohio State University College of Veterinary Medicine who specializes in animal behavior. "They're usually in packs, and there is a certain hierarchy to that pack."
Sometimes that hierarchy involves protecting the most vulnerable member of the pack—namely, the puppies or pups. And because infants have a lot in common with puppies—they both have high-pitched voices and quick movements—it makes sense that dogs would assume they need looking after too.
---
Risks of having an overprotective dog
This one is all about balance. Most dogs are protective of their owners and homes to some degree, but the negative effects only really come into play when a dog becomes too protective.
A dog who displays overprotective behavior can be dangerous, particularly if he or she is larger or of a breed that generally has a bad reputation.
A dog's protective instincts can mean trouble for children who want to play with it. If you're unlucky, you might end up needing stitches, as I once read from one unlucky Reddit user: "My father's German Shepherd was very protective of me and my siblings," he wrote. "It wasn't uncommon for him to jump on us and pin us down if someone else was getting a little too rough with us."
If you ask me, this is quite common behaviour, often generated by bad training and socialization.
A dog who jumps on guests or who barks aggressively when someone comes to the door may seem interesting in your opinion, but it can be terrifying for visitors.
Sometimes, dogs become overprotective because they're territorial; other times, it's simply because they haven't been properly socialized or trained.
For example, a dog who's used to being left alone for long periods of time may become overprotective of his owner when other people come around. Additionally, an untrained dog may act out because he doesn't know how to react appropriately to a new person or situation.
---
How do I stop my dog from being overprotective?
Dogs can be protective of their food, toys and their owners. A dog may show aggression to a person or another dog who tries to take something away from it.
A small amount of possessive aggression is hardwired into dogs' DNA. For thousands of years, dogs that ate quickly and guarded their food fiercely were more likely to survive than those who didn't.
But in a home environment, this type of behaviour isn't acceptable – and can be extremely dangerous if it escalates into a dog bite.
If your dog seems to be overly possessive or protective, don't ignore the problem. You can help desensitise your dog to some situations by using reward-based training methods.
While there are many reasons why dogs may be protective, such as genetics, fear or stress, it's important to understand the cause behind your dog's protectiveness so that you can adapt your training techniques accordingly.
Try to make a note of scenarios in which your dog becomes protective; this could include when children visit, people come to the door or when other dogs approach. Once you've identified the situations in which your dog exhibits this behaviour, you can work to change it by using positive reinforcement techniques.
---
Are dogs dangerous to babies?
Dogs are not inherently dangerous to babies. But, they can pose a threat if they're not properly socialized or trained to behave around children.
Dogs that are accustomed to kids and babies can be the best family companions. Their instinct is to protect and care for their loved ones. The key is to train them well and to supervise them when they're around your baby.
Most dogs will show extreme care around a baby, but it's still important to make sure they know how to behave appropriately. Follow these guidelines:
Never leave your dog alone with a baby or child.
Teach your dog basic commands and train him well as a puppy.
Use safety gates on stairs, block off rooms, and keep doors closed so dogs can't get into parts of the house where babies are playing or sleeping unsupervised.
Don't allow the dog on furniture or in the bed with the baby — this will help prevent rivalry between the dog and baby for your attention.
Be careful when holding a baby near your dog so he doesn't jump up and knock you over or grab at the child by accident.
Teach children how to pet dogs gently, never pull on tails, fur or ears.
Some dogs are very affectionate with children; others are not. Some children learn to treat animals with respect, but some do not.
Dogs can be trained to accept children and tolerate their behavior in ways that might be dangerous to an animal that is unfamiliar with babies, such as pulling ears or tails, but all dogs, no matter how well trained when it comes to small children there is always a risk of injury.
Babies don't understand what they should and shouldn't do, whereas a child of 4 or 5 may know better than to pull a dog's tail or ears, however they still don't have the strength and control over their actions that an adult does.
They can fall and hit their heads on sharp objects like coffee tables or even walls and doors (I've seen it happen many times).
The same applies for a dog which may be playful as you say, but babies will flail about if they get excited or scared and that could cause any dog to act in self-defense from an injury.
Unfortunately, there have been many cases of bad behaved dogs biting and sometimes even killing babies, but that it's just how it is and doesn't mean or demonstrate that dogs are somewhat evil.
All of unpleasant cases like these are owner's responsibility.
---
Do dogs get jealous of babies?
Dogs are our closest companions. They're there for us when we're sad; they cheer us up when we're down, and they become our best friends. However, like us, dogs can sometimes get jealous of other people in their lives. In fact, dogs can also get jealous of other dogs. That's right, dogs can even be jealous of other dogs.
The birth of a baby is a joyous event for any family, but it can also be stressful for the family dog. Not only is there suddenly a new person in the house, but that person is getting all the attention. It's no wonder that some dogs react badly to the new arrival.
That said, most dogs handle babies just fine — and some even become protective of them.
In some cases, dog jealousy comes out as aggression toward other animals or people (or even you). If your dog is exhibiting signs of jealousy, here are a few things that you can do to help manage their behavior.
The first step in dealing with your dog's jealousy is to understand where their behavior is coming from. When a dog feels that he is being replaced or taken for granted by another person or animal it can cause them to act out in a negative way. This is the same way that humans feel when they think that someone else gets more attention than they do.
But just because your dog may feel jealous doesn't mean that they are trying to hurt anyone or be spiteful towards you. It simply means that they want your attention and love as much as possible.
---
Safest dog breeds for families
When it comes to choosing the perfect dog for your family, picking a breed that fits well with children is often on the top of the list. But what about your other pets? It's important to research how a dog will get along with other animals before bringing him home.
Dogs are so much more than just a furry friend. They can be an active member of the family and a source of unconditional love. But before you add a new dog to your family, it's important to do your research. Is this breed going to get along with kids? Are they protective? Do they have high grooming requirements that may lead to frustration?
We've compiled a list of some of the best dog breeds for families with other pets, based on their friendliness and compatibility.
Golden Retriever
This breed is one of the most friendly you'll find. "Goldens" are intelligent, loyal and make excellent family dogs. They're also very social, which makes them great around other pets, including cats and small animals like rabbits.
Labrador Retriever
These pups are America's most popular dog breed! They're known to be playful, affectionate, energetic and intelligent. Labs typically love everyone they meet, including children and other pets (though you should always supervise active play).
Poodle
Poodles are highly intelligent, easily trained dogs that are known for their hypoallergenic coats. Standard poodles might be too large for small children to handle safely, but miniature or toy poodles can do well in a family environment — as long as they get plenty of exercise.
Beagle
Beagle dogs are one of the oldest of all dog breeds, dating back to ancient Rome. They were both a hunting and a family dog, and they still fit into both roles today.
The Beagle's distinctive appearance is well known: Short-legged, foxy little pooches with floppy ears and wrinkly skin — but their reputation as doting family dogs is entirely deserved.
Beagles love to be around their families and will often sleep on a bed or couch near the person who feeds them. They are easy to train and are willing to work for rewards, which can make them particularly good family pets.
The Beagles are also friendly in social situations and make great choices for people with kids as well as adults, making them excellent choices for family life.