Beagles are known to be stubborn and independent dogs. They are intelligent and have a strong sense of smell, which makes them excellent hunters.
However, they can also be very vocal and have a tendency to bark at anything they don't recognize as a friend.
Beagles can be stubborn because they were originally bred for hunting hares in packs. The dogs would track the scent of their prey and then corner it before attacking.
This led to the development of certain behaviors that are still present today, such as stubbornness and independence.
Another reason why Beagles can be stubborn is due to their prey drive. While hunting hares, it was important that the dogs did not give up on their prey even when confronted by other animals or humans they didn't recognize as friends.
This led to many generations of Beagle being bred with this trait in mind so that they would keep going after their prey until they caught it.
Beagles also tend to follow their noses rather than what you tell them to do because they have been bred over many years to do just this!
How to Train Your Beagle
The key to training any dog is consistency and patience. You will need lots of treats (be sure they are small enough that you don't overfeed him), a leash and collar (make sure the collar is properly fitted so he can't slip out of it), and plenty of patience on your part!
First thing every morning, before feeding time or anything else, take your beagle outside for his first walk of the day. If he doesn't want to go outside at first, stand by the door with treats and you can bet he will!
Beagles are a stubborn breed. If you want to train your beagle, you will have to be firm and consistent.
The trick is to know how far you can push the dog before it gets angry or scared. If your beagle gets angry, then stop what you're doing and give it time to cool down.
If your beagle gets scared, then back off from whatever it is that's scaring it before trying again.
Beagles are also very sensitive dogs and will pick up on your moods very easily. If you're frustrated with training, don't expect much from your beagle because it will sense this and not want to work with you anymore.
Be calm and patient when working with your beagle and most of all, enjoy the process!
---
How do I get my beagle to come when called?
Beagles are very smart dogs and can be trained to do a variety of tricks. You can teach your beagle to come when called, sit, or lay down.
Start by showing your dog that you're going to call him. Say his name and then give him a little tug on the leash. When he looks at you, give him another tug and walk toward him. Keep calling his name until he comes to you.
Repeat this activity with treats in hand while saying his name. Once he comes to you, give him a treat and praise him with lots of praise. If he doesn't respond right away, try again several times before moving on to step 3.
Give the command "come" and tell him to sit or lie down on the floor near you. If he does not obey immediately, repeat the command several times before moving on to step 4.
Wait for about 30 seconds and then give another command such as "sit" or "down."
The best way to get your beagle to come when called is to make a fuss over them. You should get down on their level and give them lots of treats. If you have a bell, use it. The louder the better!
You can also try walking around the house with them and calling them over to you. Then when they come over to you, give them lots of praise and petting.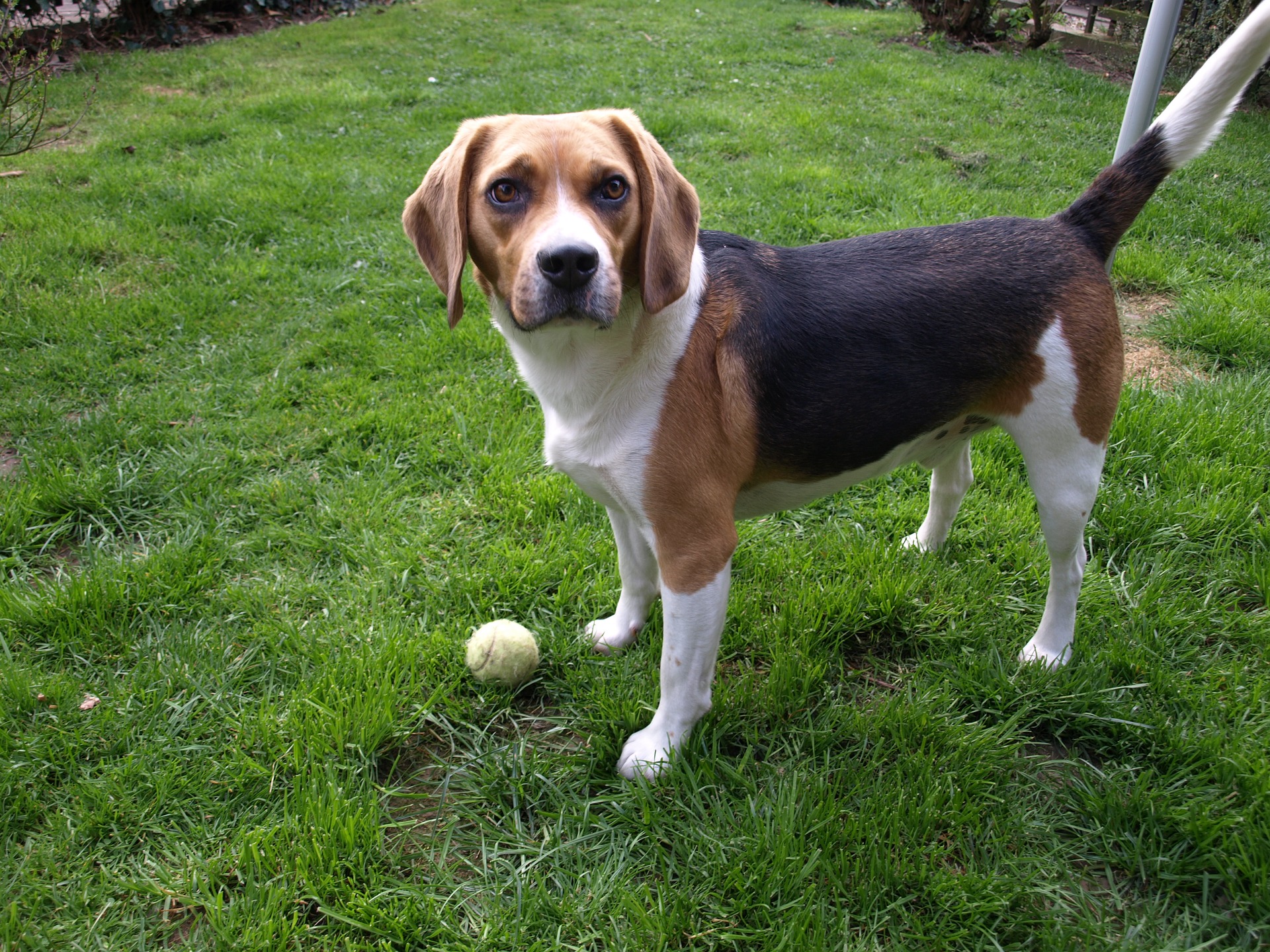 Dogs are very smart animals, but that doesn't mean they can't be trained to do things you want them to do.
Training will help your dog get used to the sounds and sights of the world around him, which will make him feel more comfortable when left alone and even help him get along with other pets.
Start training your dog as soon as possible! This is especially important if you have a puppy or young adult dog that might need some extra help learning how to behave with people and other dogs.
Are beagles barkers?
Beagles are known for their barking. They bark when they see or hear something that they like or dislike.
The sound of a Beagle's bark is considered a good predictor of future behavior. The Beagle is one of the few breeds that may bark at any time, even during sleep.
Here you can read more about why beagles are loud.
Beagles can be very vocal and will often bark to announce the arrival of visitors and other people in the household.
This is especially true when they are young, as they will always want to make sure everyone knows they are there!
Beagles are also known to bark at nighttime if they don't feel like being quiet! This is something that should be taught from a young age so that it isn't an issue in older dogs.
If your Beagle doesn't feel comfortable being quiet around strangers, then he may resort to barking as a way to let you know he would rather not be disturbed by them!
Beagles are known for their loud, high-pitched bark. This may be because they are not as adept at communicating with humans as other dogs.
Beagles can be easily distracted by new sights and sounds, which can lead them to bark at anything that catches their attention.
Although beagles do bark more than most other breeds, the effects of this behavior may be remedied by training.
For example, if your dog sees another dog that he knows or recognizes, he might bark at it in an effort to get the owner's attention.
By teaching him a command such as "watch" or "stay," you can teach him to ignore other dogs or people until you are ready to reward him with food or playtime. Beagles are not the only dog with a bark problem. The breed is notorious for its loud, piercing bark.
This can be a positive attribute, as it alerts people to a need for help, but if you have neighbors who don't want to hear it or can't sleep because of your dog's barking, it can be annoying.
Beagles also tend to bark at strangers and other dogs, which can cause problems in the home.
If your Beagle barks excessively and continues to do so even if he is ignored or reprimanded, this could be an indicator that there is something wrong with his brain that needs to be addressed.
Some medical conditions that may cause excessive barking include brain tumors, epilepsy and head injuries from trauma or surgery
How do you deal with a stubborn beagle?
Beagles are known for their stubbornness, but even if you have a sweet-natured beagle, there will be times when the dog acts out of character. Here are some tips for dealing with a stubborn beagle.
Don't punish your dog for being stubborn. The best way to train a stubborn dog is to praise it when it does something right and ignore the rest.
This will help teach your dog that good behavior is rewarded and bad behavior is ignored.
Praise your dog immediately when he obeys you or follows commands. Praise him in a happy voice and give him some extra attention while he's doing well or while he's performing an action you want him to do.
Keep treats on hand so that you can reward your dog whenever he responds positively to training sessions or when he performs certain behaviors in public places, such as at the park or in the yard with other dogs around.
Beagles are the most stubborn breed of dog. Some people love them, but others find them difficult to live with. Beagles are known for their intelligence, loyalty and tenacity.
They can be trained very easily once they get used to some changes in their environment.
Beagles have a lot of energy and need a lot of exercise if you want them to enjoy life. They need to run around every day, which is why it's best to have a fenced yard for them.
They also love toys that can keep them busy for hours at a time and make them play outside as well.
The main problem with beagles is that they're so smart that they'll figure out how to get around any obstacles you put in front of them! If there are any treats around, they'll figure out how to find that food as well.
What are the disadvantages of owning a beagle?
Beagles are known for their intelligence and love of learning. They can be very friendly and outgoing, but they can also be aggressive toward strangers.
Beagles are often used for hunting, so owners should be aware that these dogs may try to chase game or other animals.
Beagles are active, so owners must be prepared to take them on walks or playtime. This breed is very prone to hip dysplasia, so it's important to provide plenty of exercise and activity during their early years.
Beagles are a very intelligent breed. They are also very active, and need a lot of exercise. Their high energy level can be good for some owners, but if you are not able to give them enough exercise they can become destructive.
Beagles love to dig, and will dig out anything that they can get their paws on. They have been known to dig up entire garden beds!
Beagles also have a tendency to bark excessively at anything unfamiliar, including other dogs and even cats.
How do you calm a beagle?
The best way to calm a beagle down is by teaching him how to relax when he gets scared or nervous. You can do this by taking him outside with you on walks or in the backyard while he's playing with his toys.
Once he's comfortable being around other people and animals, he'll start associating being around other people with good things happening instead of bad things happening (like when someone hurts him).
Beagles are always looking to please their owners and they like to be around people. They are very social and friendly, but they can be neurotic as well.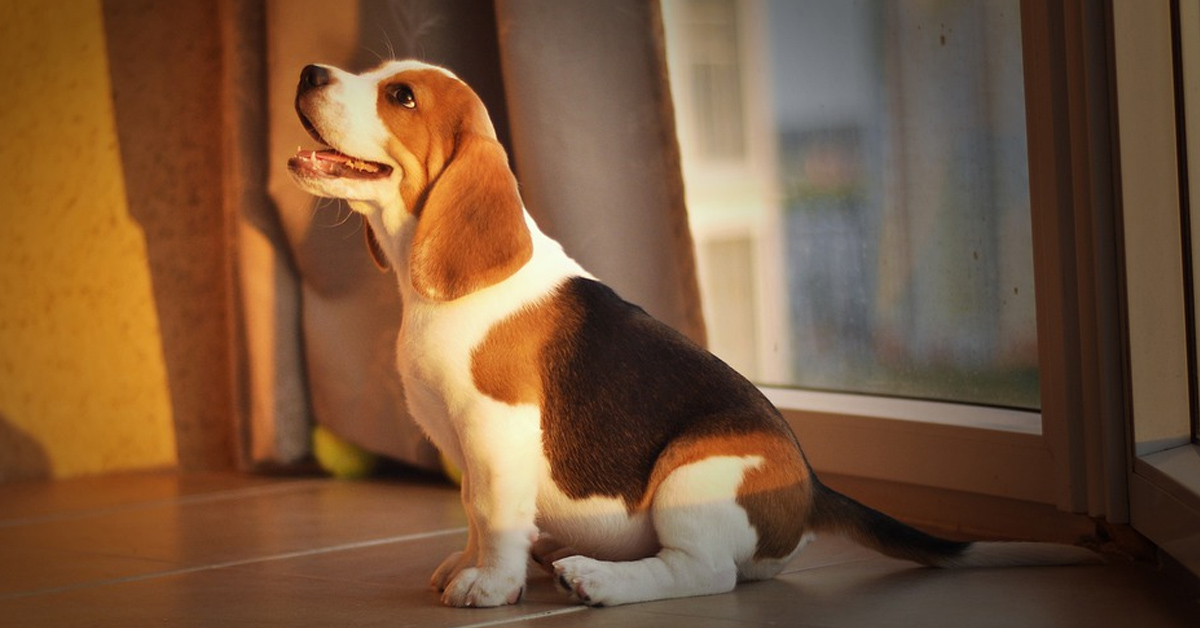 Beagles tend to bark when they are nervous or excited, which can be good for alerting you that something exciting is happening, but it can also drive you crazy if you hear it over and over again.
Beagles are also known for howling at the moon, which is actually normal behavior for this breed of dog. All of these things make them a little more difficult to train than other breeds of dogs.
Beagles can be very energetic, but they are one of the most intelligent breeds. Beagles can be taught many tricks and will enjoy spending time with their owners.
Beagles can also be very good at learning new tricks, so it is a great idea to start training your dog as soon as possible.
You will want to teach your beagle how to sit, down, stay and come when called.
These are all basic commands that you should teach your dog from the get-go so that he does not become confused by commands or commands that may seem confusing at first glance.
If you want to teach your beagle how to walk on a leash, then make sure that you do this early on in his development.
This will help him learn how to walk properly without pulling on the leash or causing any other issues while out walking with you.
If your dog is not used to wearing a collar or harness, then make sure that you put those on before starting training sessions with him so that he doesn't become frightened by them or try and run away from them when out on walks with you!
---
Beagles, with their small size and friendly nature, have long been the dogs of choice for guardians of the home. They are well suited to rural environments in which they can patrol the grounds and protect against intruders. In fact, beagles have been used as watchdogs since at least the 17th century. In recent years,…

---

Beagles, like all dogs, have a very strong and persistent desire to eat. This can be a problem when owners don't want their pets eating certain foods. Beagles are often described as "picky eaters" and will only eat certain kinds of food. Many owners have reported that their beagles won't eat certain foods, such as…

---

Beagles are known to be stubborn and independent dogs. They are intelligent and have a strong sense of smell, which makes them excellent hunters. However, they can also be very vocal and have a tendency to bark at anything they don't recognize as a friend. Beagles can be stubborn because they were originally bred for…

---