Choosing a dog for van life is a tough decision, because it is such an important one. You don't want to end up with a dog that hates the van and wants to get out all the time, as this will not make for happy times.
At the same time, you want your dog to be happy and enjoy van life as much as you do.
This article will help you choose the best dog breed for van life so that you can have confidence in your choice and know that your pooch will be on board with the travels ahead.
If you're considering bringing your dog on your van adventure, chances are you've already got in mind what kind of dog you think is best for the lifestyle.
But even if you aren't totally sure about it, there are a few things to consider before making the final decision.
Van life is all about going with the flow and being spontaneous with your adventures. This means that you want a dog that is flexible and can adapt to changes in your schedule and routine.
Your dog should be able to go from being stuck inside the van during a downpour to playing outside in the rain without any issues.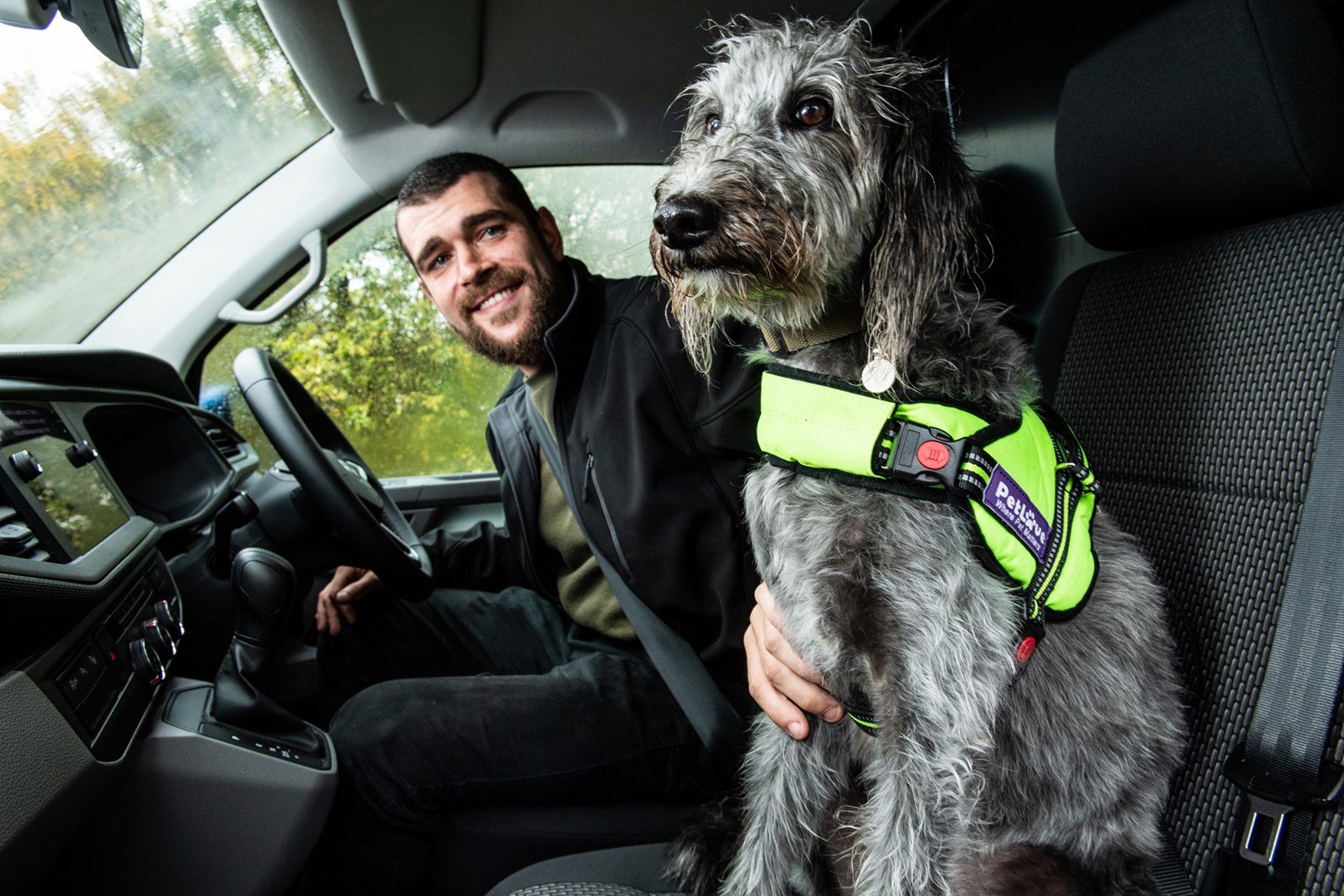 They should also be good at handling new people and places so they can keep up with all of the new experiences that come with this lifestyle.
If you have a pet, then their breed will play an important role in deciding which type of van is right for you.
Most pets require very little maintenance and don't need much space, so anything from an old sedan to an RV will work just fine as long as there's some room for them inside.
If they're large enough or need more exercise than just walking around town every day then make sure to consider this when choosing your vehicle because it could impact whether or not they'll fit comfortably inside of it!
---
---
Do dogs like van life?
The internet is filled with photos of dogs in the back of vans.
So, yes, some dogs absolutely love van life. For others, the transition is more difficult.
Dogs in this category tend to be shy around new people and places or anxious about being away from home for too long.
This is one main suggestion i want to give you in order to help your dog adjust to its new four-wheeled home:
Get them used to the vehicle gradually — start by taking them on short trips in their least favorite part of the car, and eventually work your way up to longer trips that cover a wider area.
The best way for an anxious pup to get comfortable with van living is by spending time in smaller spaces first, like tents or even small bedrooms at home.
There are plenty of ways you can make your van feel more "homey" for your pup (and you!)—whether it's a fluffy bed or some toys they can play with when they get bored.
If you've never camped before, then try it out before taking on a full-fledged road trip with your dog! The more practice you have at setting up camp, cooking meals and packing up again each morning; the better prepared both you and your pets will be.
Generally, dogs love van life. My dog loves being in the van. There's always a place for him to sleep. We could literally be on the road all day, every day and it wouldn't matter to him.
We've taken our dog camping before, but he had to sleep in the tent with us. He's a Border Collie — he loves sleeping inside. I'm not sure that he would enjoy camping if we couldn't take him inside the tent with us at night.
Dogs are also great security systems for a van since they will bark when someone approaches them or their vehicle. If someone tries breaking into your van while you're asleep, Fido will let you know about it!
In general, dogs are great for van life because they provide companionship and security – plus it's fun spending time outside with them! Make sure also to bring along some of your favorite toys or treats from home so that your pup doesn't get bored when you're driving around town all day long!
---
Can a dog live in a van?
Dogs can live in a van because they are small and don't need much space. If you get a dog that is small enough, then it will be able to fit in a box with plenty of room for food and water.
This is why people often say "small dogs are better than big ones."
There are many reasons why someone might want to travel with their dog. Maybe they want to take them camping or on vacation! Some people just enjoy having an animal companion while they're away from home.
Dogs can also be trained to stay in one place when not being used for anything else (like walking outside).
This makes it easier for owners who have limited mobility due to age or disability issues. Dogs don't need much space either so they'll fit well inside any kind of vehicle including vans!
When traveling with your dog, the most important thing you need to make sure that there's enough room for him or her as well as food and water bowls so they won't get hungry or thirsty during the trip.
Also remember that dogs shouldn't be left alone in vehicles when temperatures drop below freezing because frostbite can happen very quickly at those temperatures plus it's hard on their joints if they're still growing up.
You also need to be careful with leaving your dog inside your van when temperature is hot, like in summer.
---
Best dog breeds for Van Life!
---
1) Golden Retriever
A lot of van lifers have dogs, and golden retrievers are one of the most popular breeds. Why are they so well suited for van life?
A golden retriever's size, energy level and temperament can make it an ideal companion for a van dweller.
Goldens are large dogs but not too large. They're about the same size as labradors, from 21-24 inches tall and 55-75 pounds, which is big enough to make them conspicuous but small enough to be comfortable in a space that might otherwise be cramped.
Golden retrievers are also very energetic dogs that need plenty of exercise, making them ideal for active people who want to take their dogs with them on adventures.
They're chill. Golden retrievers are one of the most easygoing dog breeds; they're very even-tempered. They'll be happy to spend their days lounging around the campsite or trailhead waiting for you to come back from a hike or bike ride.
They're smart. Goldens are known for being super-intelligent, and that means you can train them to be well behaved in the van.
They're good with strangers. One thing many people like about van life is that it offers more opportunities to interact with people than living in a house does, and goldens are great at meeting new people!
---
2) Border Collie
Border Collie owners know how smart, loyal, and loving these dogs can be. However, people who don't know the breed very well may be unaware of just how amazing these dogs are.
Border Collies are easily one of the smartest dog breeds, making them perfect for van life, at least from my experience.
Known for their strength and intellect, Border Collies are high-energy working dogs.
This means they're used to spending their days burning off energy with physical activity. If you're planning a life on the road with your dog — whether it's in an RV or a van — you'll need to make sure your best friend gets enough exercise.
Fortunately, Border Collies have no problem entertaining themselves, so if you can't make it out to the dog park or don't have time for a long hike during the day, your dog will be happy spending some quality time by your side in the van.
Border Collies are friendly to people of all ages and they have been bred to work with livestock (including sheep). They simply don't view most things as prey or threats.(When there's no need to!)
---
3) Chihuahua
They might not be the best choice when looking for a guard dog, but surely they won't mind living in a van, due to their pocket size!
Chihuahuas are well-suited for van life because they are independent, easy to keep entertained, and adaptable to all types of weather.
They also tend to be quite small and energetic, so they can maneuver around the tight space in a van and won't get restless on long drives.
Chihuahuas are friendly dogs and easily bond with their owners. They're also happy to be left alone for longer periods of time, meaning your Chihuahua won't get too lonely if you have a busy schedule during the week.
They're also easy to care for if you want to travel a lot. Chihuahuas don't need much exercise, so they won't complain if you spend long days driving. They also don't eat very much and can survive on a diet of human food crumbs if you run out of dog food.
Chihuahuas have a reputation for being yappy, but this is only true of poorly socialized dogs. If you get your Chihuahua as a puppy, it will grow up to be well-behaved and quiet in the van.
---
4) Toy Poodles
Toy Poodles are a great choice for van life. They're tiny, but they don't skimp on the personality.
Here's why Toy Poodles are perfect for van life:
They love new experiences. Toy Poodles are by nature curious and outgoing. They love meeting new people and checking out new places.
They don't need much space to exercise. While Toy Poodles do need to get their energy out, they don't need a lot of room to do it. Unlike other toy breeds, they're smart and active and not content to just sit around.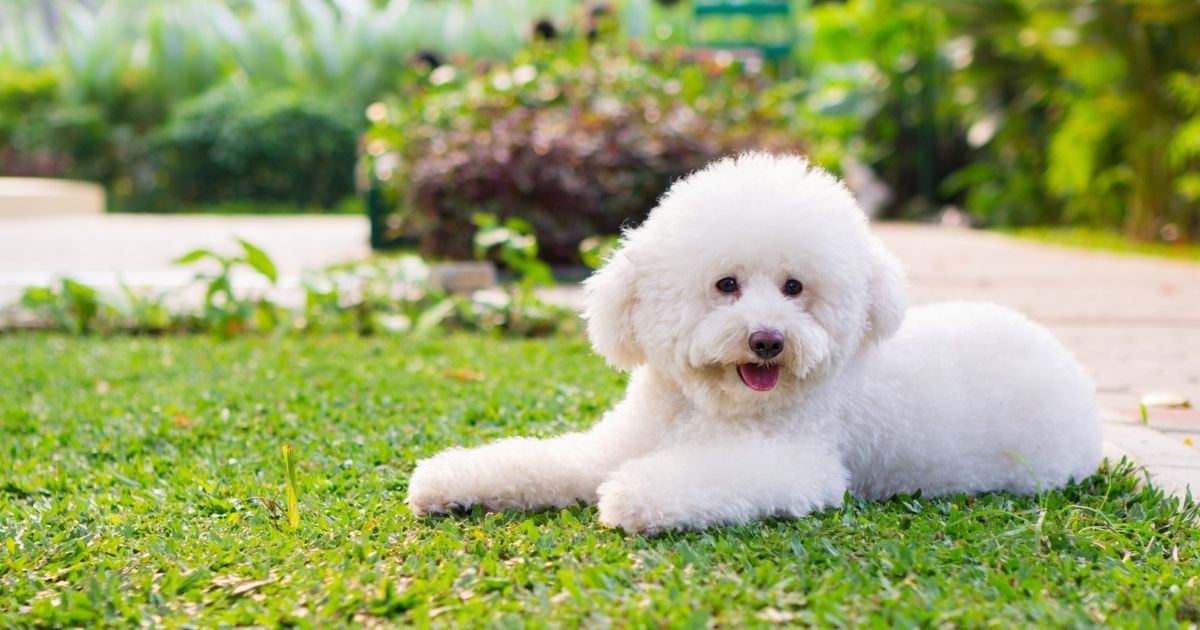 They're easy to groom. Toy Poodles require very little grooming — certainly not as much as their larger cousins — and their coats don't shed much at all.
They're also smart as hell and easy to train. The fact that they're small makes it easy for them to fit into your van without taking up much room, plus you can bring them with you wherever you go!
Toy Poodles don't need much exercise, so if you want a dog who can hang out at home all day while you're out adventuring in nature then these guys are perfect for that purpose too!
---
5) Beagles
The Beagle is a loving, curious, and playful breed — all qualities that make them great for van life.
Beagles can typically handle being left alone during the day, and they don't require too much exercise.
They will happily chase a ball around a park, but they're equally content to lounge on the couch with their people.
The best thing about beagles is their temperament. They are usually friendly and curious.
This makes them easy to befriend other humans, dogs and even cats. They may bark at strangers at first, but this usually doesn't last long as they love people and make friends easily.
They are also very active, which means they will enjoy going on walks with you or playing fetch.
Given that they have a sense of smell that is 40 times more powerful than ours, they may need to investigate the interesting smells around them from time to time – so keep them on a leash when outside the van!
They are also a good size for living in confined spaces such as a van. Since their average height is about 15 inches, they don't take up much space when sleeping or relaxing in the van. Beagles also range from 20-25 pounds which means they don't eat much food either – another plus for van life!
---
6) Jack Russell
Jack Russells are a small, short-haired dog breed. They're compact and full of energy, making them perfect for van life.
Jack Russells are one of the most trainable dogs, so you can easily teach them to stick close by in your travels. They'll happily curl up in their dog bed or yours as you explore nature!
Because they don't need a lot of room, Jack Russells tend to be good travelers. They're happy to ride along in their owner's vehicle and can spend hours traveling in a van or motorhome.
Their small size also means they don't require a lot of food, which is an important consideration when you're living on the road.
Jack Russells are energetic and need lots of exercise. A hike or a run will leave them tired, but they will still be ready to play. You should have plenty of time to spend with your dog if you want to adopt one.
---
7) Portuguese Water Dog
The Portuguese Water Dog is a breed that was used in Portugal as a fisherman's helper.
They are excellent swimmers and known for their intelligence. The breed also loves being around people. These traits make them a great fit for van life!
Portuguese Water Dogs are one of the best dog breeds for living in a van. They're incredibly low shedding, which is great for people with allergies and that have to clean their vans often. They're also bold, smart, and active dogs that are always up for an adventure.
The Portuguese Water Dog's name says it all. This unusual looking dog is a great swimmer and diver, which makes them a perfect companion for those who live on the road or at sea and want a hard working, loyal dog.
The Portuguese Water Dog is an intelligent, loyal, and adventurous dog and makes an excellent family pet as they are very friendly and love children.
The Portuguese Water Dog is a mid-sized breed of dog – males weigh 50 to 60 pounds and females weigh 35 to 50 pounds.
---
8) Clumber Spaniel
Clumber Spaniels are great for van life because they have a very even temperament and are easygoing. These dogs get along well with other animals, kids and adults. They rarely exhibit any kind of aggression, which is a must when you're living in tight quarters with other people.
Clumber Spaniels are also low energy dogs, which means that they don't need much exercise. This is good for those who may not be very active themselves or who might have trouble getting the dog out for a walk every day due to mobility issues.
Their coats are waterproof, so they can be great companions on hiking trips and they don't require a lot of maintenance in terms of grooming.
If you want to bring your Clumber in the van for the first time, it might be a little more challenging.
But you can make it work. I started taking my pups out when they were about four months old and started introducing them to the water and hiking with them.
I was doing that at about 12 weeks of age! If you're planning on going on adventures with your dog, starting young is really helpful.
---
9) Dalmatian
Dalmatians are known for their loyalty and trainability, so they're the perfect dogs for van life.
Though many people associate Dalmatians with fire trucks, the breed actually first worked alongside horse-drawn carriages. That history of working with humans has led these dogs to a desire to please, that makes Dalmatians particularly well suited for van life.
The most important thing for RV owners to know about Dalmatians is that they need a lot of exercise.
These dogs were bred to run alongside carriages and can easily cover 100 miles in a day. If you don't get your dog out for long walks every day, he or she will likely seek out other ways to expend energy — like chewing on your RV's interior!
Dalmatians are also known for being excellent guard dogs because of their loyalty and protectiveness. This can be both a blessing and a curse when it comes to van life, but if you're traveling in an area where there's concern over theft, having a Dalmatian on board may make you feel safer.
---
10) French Bulldog
Frenchies are small, which means they make great travel companions as they can tag along with you everywhere. They don't take up much space and are pretty quiet (although they do make a few small noises).
Frenchies are also known to be quite lazy, so if you plan on just spending the day at the beach or a park, your Frenchie will be happy to sit with you. Generally speaking, they don't require a lot of exercise but do enjoy short walks and playtime.
Because French bulldogs are small, they aren't going to need a huge van to live in. You also won't need an extremely powerful engine to tow them around—they weigh about 20 pounds and can fit comfortably in the backseat of any car or van.
You can even carry them in your arms for long distances without any problem whatsoever!
They love hanging out with people and being part of the action. Whether that means sitting on your lap or watching what you're doing from their dog bed, it's hard not to notice just how much these dogs enjoy human company.