If you're looking to buy a puppy, you've probably noticed that they aren't cheap. Purebred dogs can cost upwards of $1,500, while some rare breeds can sell for as much as $5,000, like the Tibetan Mastiff.
There are several factors that contribute to the high cost of purebred dogs. The first thing to understand is that purebred breeds tend to be very specialized when it comes to appearance and behavior.
Each breed has been selectively bred over many generations in order to produce highly specific traits, such as coat length and color, body shape and size, disposition and temperament.
The costs don't stop there—you also need to add in the cost of dog food and vet visits.
While it might seem like people are just trying to make money off puppies, these prices have a lot to do with the cost of breeding. Breeding is a time-consuming process that requires a lot of care and resources, which is why breeders have to charge so much for puppies.
Purebred dogs can also be more challenging to raise than mixed-breed dogs. They tend to come with a range of health issues that are associated with inbreeding, and they are frequently prone to genetic disorders and congenital conditions.
As such, they require a lot of medical care throughout their lives. For example, German Shepherds are known for hip dysplasia and elbow dysplasia, while Cavalier King Charles Spaniels often have mitral valve disease (MVD).
This article goes over all the reasons why purebred dogs are so expensive—from the price of stud services to the health risks involved in breeding certain dogs.
What makes Purebred Dogs so expensive?
Purebred dogs can be expensive. But there's a lot that goes into purebred pricing, and while some breeds are pricier than others, almost all purebreds share the same basic factors that contribute to their expense.
However, there are many factors that can affect how much your dog will cost you, and with careful planning and research, it is possible to find a great dog at an affordable price.
Some Factors that make dogs expensive.
Breeding dogs is an expensive — but important — process. That's because you have to ensure the parents of the litter being bred have excellent genetics, so that means genetic testing for health problems and other traits, as well as ensuring a high breeding standard for temperament and appearance.
"It has taken many generations of careful breeding to produce a breed that has the characteristics that today's breeders are trying to maintain," says Mary-Frances Bartels, CPDT-KA and spokesperson for the American Kennel Club (AKC). "As a result, it can be more expensive to buy puppies from responsible breeders who are trying to maintain or improve the breed's qualities."
The cost of raising puppies extends well beyond food and shelter. It requires proper veterinary care, including vaccinations and deworming treatment. You also have to provide training and socialization so puppies can grow up to be well-adjusted adult dogs who will fit into your family. Remember too that not every puppy "makes it out".
The American Kennel Club (AKC) charges a registration fee of $34.00 per dog. This is a one-time fee, and the paperwork is issued by mail. Some breeders pay this fee on behalf of their puppies, others will add the cost to the price of the puppy.
Most breeders are members of national breed clubs. These clubs sanction dog shows where breeders can show off their dogs to prospective customers. A breeder must pay entry fees for each show entered, and will also be responsible for the travel costs to get there.
It is very unpleasant to say, but in these cases, we have to consider dogs as goods, and just like any other good, how much a dog costs is directly related to supply and demand.
Since so many people want purebred dogs, the price goes up.
The more popular the breed, the higher the price. For example, Yorkies are far more expensive than Corgis, because there's a lot more people who want Yorkies than Corgis.
The breed's rarity is the key factor in determining price. If you have an idea of what breed you want, it might be a good idea to consider how many of that breed are being bred and sold at the moment.
If you're looking for a rarer breed, chances are that you are going to pay a lot more than usual. That's why many people who look for purebred dogs prefer more common breeds.
Rare breeds are often expensive because they're harder to find. It's hard to get a specific type of dog that no one else has, so they may have to be imported from another country.
This is what happened with the German Shepherd. The breed was originally created in Germany, but few were sold to other countries until after World War II. After the war ended, GSDs came onto the U.S. market and quickly became popular due to their popularity in television shows like Rin-Tin-Tin and Strongheart.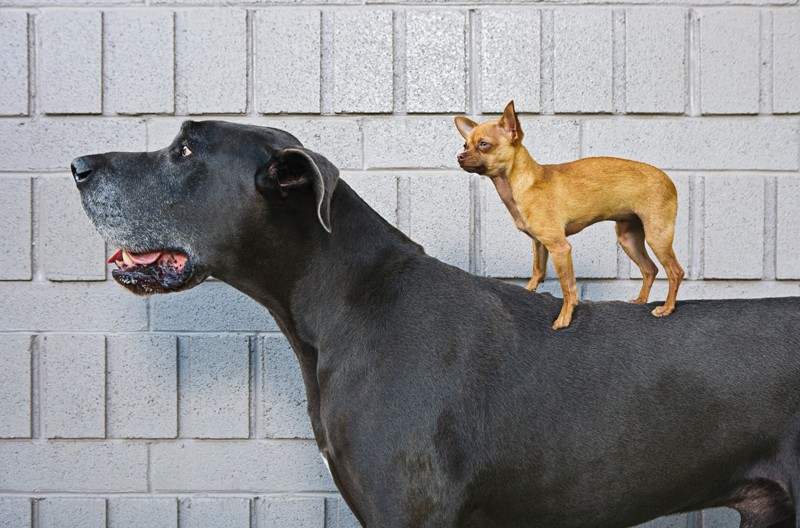 The other thing to consider? Size matters. Larger dogs often cost more than smaller dogs. Not only are they rarer than their pint-sized counterparts — there are fewer breeders — but also because their maintenance costs are higher.
Breeders of purebred dogs often charge more for puppies with "champion" parents, and people are willing to pay that premium. Why? The high price signals the quality of the dog's lineage.
If there is a market for champion dogs, how do you know if you're getting what you pay for? It's impossible to know with 100% certainty. But you can increase your odds of purchasing a good dog by buying from a reputable breeder that participates in dog shows.
Dogs that participate in dog shows have their pedigrees recorded in public registries for each breed. These registries are maintained by non-profit kennel clubs such as the American Kennel Club (AKC). The AKC maintains the largest database of dogs in the world; about 25 million dogs have been registered with it since 1884.
Obedience and House Training
One of the most common reasons why dogs are expensive is because they are very difficult to train. This is a problem that many owners face, and it can be quite frustrating.
When you get a puppy, it is hard to teach them all the skills they need to become a well-behaved dog. However, there are some breeds that do not require any training at all!
The more training and socialization a pup receives before they go home with their new owners, the greater the chance that they'll grow into a well-behaved dog who won't require much additional training.
Some dog owners decide to train their dogs themselves at home, while others pay for professional training classes or send their pets away to school. Training a dog is an investment in time and money, but it pays off with a better behaved pet and stronger owner-dog bond
Food is of course another cost your breeder will charge you, due to Covid-19, dog food costs have slightly increased in America, is already quite expensive feeding one pup only, think of breeders that have to feed all of their dogs!
When it comes to buying food for your pup, there's no shortage of options. Cheaper brands simply boil down animal parts and fillers into kibble or canned meals; higher-end foods often include more nutritious ingredients like fruits and vegetables.
These pricier products are also less likely to have artificial ingredients, including preservatives and flavor enhancers.
---
How expensive are dogs per month?
The answer depends on a number of factors. The most obvious — and one that may be the most important — is how much you're willing and able to spend on your new pet. Other factors include your dog's age, health, size and breed, as well as where you live.
According to a survey conducted by Rover.com, dog owners reported spending an average of $70 per month on their canine companions in 2018. However, this number doesn't tell the whole story; depending on your circumstances, that figure can be significantly higher or lower.
How expensive are dogs per year?
Knowing an estimation on how much you pay per month, you might be able to find how much you will be spending in a year.
I still want to share Rover.com very accurate study on this, based on a way more large data than we can possibly do.
Which dogs are cheapest to buy?
One of the first things you have to consider before getting a dog is how much it will cost.
Of course, you'll need to factor in things like food, toys and vet bills, but it's important to also think about the upfront cost of the dog itself. How much are you willing (or able) to spend on your pet?
If you're on a budget, your best bet is to adopt a dog from a shelter or rescue, where they can cost anywhere from $0-$100.
On the other hand, buying a dog from a breeder can be very expensive as we jast saw,depending on their breed, "pure dogs" can range from $500-$2,000 and sometimes even more for a single puppy!
It's just up to you, decide what is best for your needs, get a dog from the shelter if you feel to, they're dogs just like the "pure" ones.
However, there are many dog breeds that are pretty cheap to buy, because they are so common, you also might be able to find one of these dogs for free if you are lucky enough.
Here's a little list to give you an idea.