Have you ever wondered how to deal with dog allergies? We're not talking about the sniffles here. I mean allergies that make your eyes and nose run. Your eyes tear, you get a stuffy nose, and it's hard to breathe.
In this article, we will talk about all the different foods that you can feed your dogs who suffer from various allergies.
They may not be able to eat the same things as other dogs,
but they can still have a very healthy diet.
We've been dealing with different allergies with our dogs for years, and in this article I want to share some of our experience.
Dog allergies are a big problem and have a huge impact on the life of your four-legged friend.
And they are not at all uncommon: according to studies,
one every third dog in Germany is affected by food allergies.
But how does it come to such allergies?

What foods does your dog tolerate?

How do you recognize food intolerance in dogs?

How can you feed your dog correctly if he has an allergy?
We will answer these and other questions below.
Signs & Symptoms of Food Allergies in Dogs
The most common dog allergy symptoms include itching and skin rashes, inflammation of the ear canal, watery eyes and chronic diarrhea. In extreme cases, anaphylactic shock can even occur – like in people with nut allergy.
Cases of food allergies in dogs are increasing.
It is estimated that 10 to 15 percent of all allergic dogs have a food allergy.
The signs and symptoms of food allergies in dogs can vary depending on the dog. Some signs we just mentioned, such as
Itching, rashes and hot spots.
Chewing at the feet, rubbing the face or scooting.
Red, itchy ears and ear infections.
Chronic or recurring diarrhea, vomiting and/or gas.
Sneezing and coughing.
The symptoms can be so vary that we highly suggest you to book a Dog Allergy Testing, so you can be sure about what you will deal with.
How much does it cost to do an allergy test on a dog?
The best way to determine if your dog is suffering from an allergy is to have him tested by your veterinarian.
Many vets offer allergy testing services, which generally will cost you between $100-$300 dollars per test.
A vet may also recommend that you keep a food diary for your dog to help determine what he's allergic to.
We always suggest to bring your dog to a vet, but if for some reason you don't have the possibility to get your dog tested by a professional, you can also do it on your own taking a little bit of risk.
How accurate are at-home dog allergy tests?
Dog allergy tests are available for purchase online and in pet stores.
They're a convenient, affordable option for pet owners who want to test their dog for allergies.
But how accurate are they? According to a study on at-home dog allergy tests published in the journal of allergy and clinical immunology these tests can be helpful with correctly identifying an allergy to house dust mites, but not so helpful with other common allergens.
The authors of the study compared several commercially available serum tests for dogs and found that only one (the Greer Platinum Canine Allergen Test) was accurate at detecting house dust mite allergies. The 97 samples tested by this lab had 100% specificity and sensitivity.
How do these dog allergy tests work?
Allergy tests are typically done by either testing a swab from inside the mouth or from blood samples.
If you choose the former option, you will have to swab the inside of your dog's mouth yourself.
This is often more stressful for both parties, so many people opt for a blood sample instead.
Best dog food for allergies!
Dogs with food allergies may be allergic to a variety of foods, including beef, rice and wheat. If your dog has a food allergy, the best thing you can do is to feed her the right foods.
Your vet can help you find the right kind of food for your dog's allergy.
A diet that is rich in omega-3 fatty acids and antioxidants can help to reduce the symptoms of a food allergy.
The best foods for food allergic dogs are low-fat and high-protein.
These types of foods are also good for dogs who are overweight or have diabetes.
You should also make sure that the food you feed your dog does not contain wheat or corn, which can trigger an allergic reaction. Make sure that the ingredients in your dog's food do not include soybean products, which are known allergens.
You should also make sure that the food you feed your dog does not contain wheat or corn, which can trigger an allergic reaction.
Make sure that the ingredients in your dog's food do not include soybean products, which are known allergens.
Dogs with allergies should also eat more fruits and vegetables than normal-weight dogs and should not eat processed meats such as luncheon meats or hot dogs. Most processed meats contain byproducts that are known to cause liver damage to dogs.
Best Dog Food for Skin Allergies
You love your dog, but there's one thing you might not love about her: her or his itchy skin.
Estimates vary, but up to 15% of all dogs suffer from some kind of skin condition such as hot spots or rashes. These skin conditions can result from a variety of different causes including allergies, fleas and poor nutrition. When a dog is suffering from a skin condition or chronic ear infections, it is often the result of an underlying food allergy.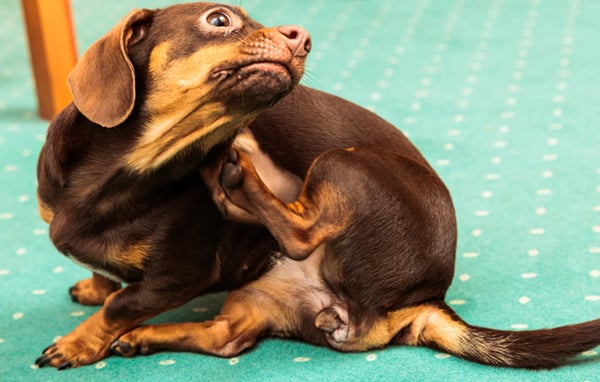 If your pooch gets uncomfortable after a good romp around the yard, or you see her scratching away at her ears and belly, she may have a skin allergy.
Allergies in dogs can be hard to diagnose, but if you suspect food is the culprit, then making some adjustments to your dog's diet could make all the difference.
Food without Fillers
Fillers like soy or corn aren't just indigestible for your dog — they can cause allergic reactions too. When looking for food for dogs with skin allergies, get rid of these fillers completely by buying grain-free formulas. Your dog will thank you by being healthier and happier than ever before!
Fish ot Fish Oil
Omega 3 fatty acids can be great in soothing dry, irritated skin. Fish oil can also strengthen your dog's immune system and reduce inflammation.
Vitamin E Food
This vitamin helps moisturize your dog's skin and creates a barrier against allergens. Typical Vitamin E meals for dogs include
Avocado.
Trout.
Spinach.
Eggs
Salmon
Antioxidants
Antioxidants help relieve itchy skin and allergies by fighting off free radicals in the body. They can also strengthen your dog's immune system.
I recommend you to check out this article to see how crucial can antioxidants be for some dogs!
Meat by-products ( in general )
If your dog has a skin allergy, you should avoid feeding him any kind of meat by-products since they have all kinds of protein in them.
An allergy-free dog food is not going to have any meat by-product meals, lamb meal, chicken meal, and duck meal.
Grain
You should also try to avoid feeding your dog any type of grain. This means avoiding cornmeal, corn gluten meal, wheat gluten, and rice protein concentrate.
Soy
Many dogs are also allergic to soy and other soy products like soy flour and soy protein concentrate. You should also avoid feeding your dog any kind of dairy product.
Remember, there is no way to diagnose your dog with food allergies without blood tests or allergy testing. If you suspect that your dog has food allergies, be sure to talk to your vet before making any changes.
Best dry dog food for allergies
If you've just learned that your dog has allergies, it's completely normal to feel overwhelmed and uncertain about what to do next.
There are plenty of dry dog foods on the market which is labeled as hypoallergenic. But let me tell you that every dog food claiming to be hypoallergenic is not always reliable.
That's why we have come up with this list strictly about the best dry foods for dogs with allergy.
---
1.Canidae Grain Free PURE Elements Dry Dog Food
It's one of the best dog foods on the market, but it's recommended for dogs with allergies because it doesn't have any grains.
Grain is a common allergen in dogs, and if you're trying to diagnose an allergy in your dog, it's a good idea to start by removing grain from their diet.
And Canidae is top-quality food – I feed it to both my dogs!So try Canidae Grain Free PURE Elements Dry Dog Food, and see how he does on that for a while. Once you've established his allergies, you might want to try other foods.
---
2.Canidae Pure Real Salmon & Sweet Potato Formula Dry Dog Food
We recommend Canidae Pure Real Salmon & Sweet Potato Formula Dry Dog Food as a great choice because it has no fillers or corn and is free of grains, wheat and soy.
The formula contains omega 6 fatty acids which help your dog's skin and coat stay healthy. It also contains glucosamine which helps keep your dog's joints in good shape.
Canidae Pure Real Salmon & Sweet Potato Formula Dry Dog Food is high in protein with 30% protein content and only 10% fat. It also has prebiotics that help promote a healthy digestive system.
Give this dry food a try for two months, if you don't see positive results within that time period then it's on to diagnostics tests with your vet!
---
3.Wellness Simple Limited Ingredient Diet Dry Dog Food
Wellness Simple Limited Ingredient Diet Dry Dog Food is a simple solution for dogs with food allergies or sensitive stomachs. It only contains one protein source, along with a healthy carbohydrate and fiber source.
This dog food recipe also includes omega fatty acids from salmon oil to promote skin and coat health.Wellness Simple Limited Ingredient Diet Dry Dog Food is made with turkey as the sole protein source, which is highly digestible and low in fat and calories.
This ingredient also provides amino acids to build strong muscles, plus essential B vitamins that support energy levels and overall vitality.
---
4.Nature's Recipe Easy-To-Digest Dry Dog Food
This natural dry dog food delivers complete and balanced nutrition in every serving and includes high-quality carbohydrates to help support healthy energy levels, plus vitamins, minerals, antioxidants and omega fatty acids – including flaxseed – to promote your dog's overall well-being.
It's specially formulated to be easy on your dog's stomach and contains no added corn or wheat.The low price was an added bonus, being on a budget it was important that we find something affordable.

---
Homemade Dog Foods for Allergies
You can also make homemade dog food all by yourself with ingredients that are hypoallergenic. This is a great option if you have a dog with allergies, and you're not sure which ingredient(s) he or she is allergic to.
If you want to feed your dog a homemade diet, it's important to do some research and make sure you are feeding a balanced diet. The good news is that there are lots of recipes and resources out there to help.
Here's two very simple but yet very effective recipes that many of my friends are using with their allergic dogs
Chicken and Rice Diet
This is one of the most common homemade diets for dogs with allergies; it's bland and easy to digest.
It consists of 50 percent rice (white or brown) and 50 percent chicken (boiled).
You can give this diet to your dog as is, or mix it with canned pumpkin or squash (not pie filling) for fiber and vitamins. You can also add some peas and carrots as a treat or supplement.
The whole mixture can be frozen in plastic containers or bags so you have it ready when you need it.
---
Sweet potato and fish puree
This puree is made with sweet potatoes, salmon, and spinach.
Sweet potatoes are rich in fiber, vitamins A and C, and B6 minerals that support your dog's overall health.
Fish offers protein and omega-3 fatty acids while spinach provides iron, vitamin K, vitamin A, vitamin C, calcium, and magnesium. You can also freeze the mixture into ice cubes for use in the summer season.
Our 5 Best Dog Food Choices for Allergies
---
Zignature® Lamb Limited Ingredient Formula Dry Dog Food
The first ingredient in Zignature® Lamb Limited Ingredient Formula Dry Dog Food is, guess what, Lamb.
Lamb is naturally rich in essential amino acids, and it's a good source of protein. That makes it a perfect ingredient for dogs who may be sensitive to other protein sources.
This is a great choice for pups with food allergies, since it uses lamb as the sole animal protein source. This means that your dog will never be exposed to other common pet food allergens like chicken, beef, or fish.
Not only does this food help your dog to feel better, but it also helps them to be healthier, as well.
This is because the only ingredient in this food that is not meat is potatoes, which are much healthier for your dog than traditional grains.
Many people have already tried this product on their pets and have been very satisfied with the results.
They love the fact that their pets are feeling better and are more energetic, as well.
---
Blue Buffalo Basics Limited Ingredient Diet, Grain Free Natural Adult Dry Dog Food
It is a great solution for dogs with allergies to various grains. This dog food is made with just a few simple ingredients, which makes it easy to find the source of any possible allergies.
It's made without gluten, corn, wheat or soy, and contains no artificial colors or flavors.
The first ingredient is de-boned turkey, with potatoes and peas as the second and third ingredients. A blend of vitamins and minerals ensures that your dog gets all the nutrition he needs.
---
Holistic Select Natural Dry Dog Food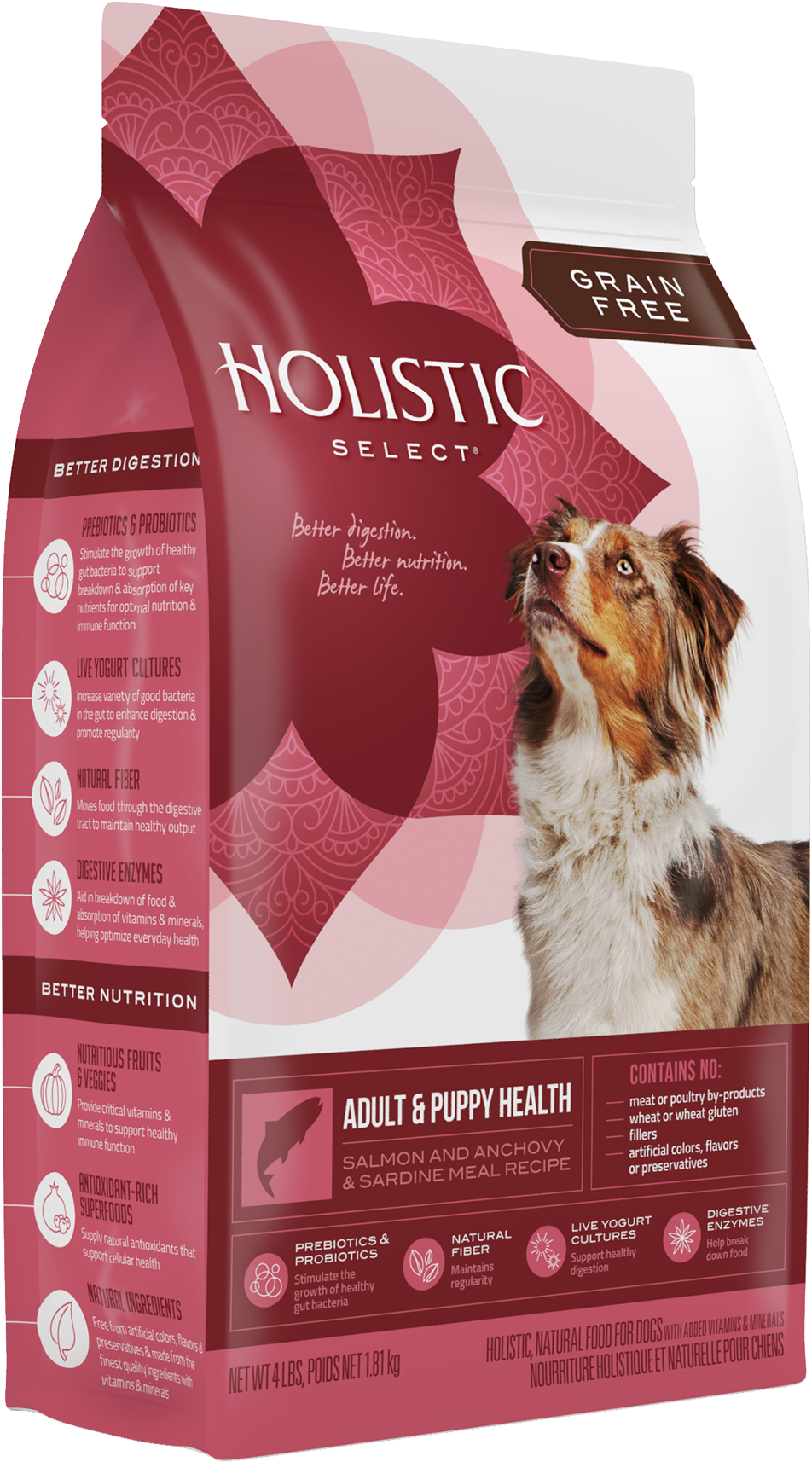 Holistic Select Natural Dry Dog Food is a dog food for dogs with skin allergies.
The product helps your dog live a healthy life by providing it with all the nutrients required. It is rich in probiotics that help boost your dog's digestion system.
The product also contains natural ingredients, which are known to promote a healthy immune system.
If you are looking for a dog food that can help your dog get rid of its allergies, this is the right product for you.
With its natural ingredients, your dog will get all the nutrients it needs to stay healthy.
You will also see an improvement in your dog's skin and its coat as this product provides all the nutrients needed to keep your dog looking good.
Holistic Select Natural Dry Dog Food is available in three different flavors – roast chicken and brown rice, salmon and potato, and lamb and rice.
All three flavors taste great, so you can choose one that suits your taste buds. All three flavors also contain natural ingredients that are known to promote a healthy immune system and make your pet feel better about itself.
---
Taste of the Wild Pacific Stream Grain-Free Dry Dog Food
Taste of the Wild Pacific Stream Grain-Free Dry Dog Food is a grain-free, protein-rich food for adult dogs.
The meat and fish ingredients include salmon, ocean fish meal and smoked salmon.
This combination of ingredients provides high quality protein and omega fatty acids for skin and coat support.
The fruits, vegetables and legumes in this recipe provide natural sources for key nutrients and antioxidants to support overall health.
Taste of the Wild Pacific Stream Grain-Free Dry Dog Food is formulated to meet the nutritional levels established by the Association of American Feed Control Officials (AAFCO) Dog Food Nutrient Profiles for adult maintenance.
The Pacific Stream formula has a high protein content and is rich in omega-3 and omega-6 fatty acids to support skin and coat health.
It also includes salmon oil, which is an excellent source of DHA, as well as chelated minerals that increase nutrient absorption.
The formula's kibble shape is small and easy for dogs to chew and digest.
---
Nutro Ultra Adult Weight Management Superfood Plate Dry Dog Food
Nutro Ultra Adult Weight Management Superfood Plate Dry Dog Food is specially formulated for overweight adult dogs, and it includes natural ingredients to promote a healthy weight.
It contains fewer calories than other Nutro products, but it's packed with protein-rich lean meats, including chicken and salmon.
This dog food uses whole grains instead of corn or wheat, which means it's easier to digest.
It also contains a mix of 12 nutrient-dense superfoods, like blueberries, coconut and chia seeds.
These ingredients help provide healthy antioxidants that improve your dog's immune system and overall health.
This formula has no artificial flavors or preservatives, so you can feel good about every meal you feed your dog.
---