Dogs can be psychopaths, but you probably don't have to worry about it.
The idea that dogs are psychopaths may sound absurd to dog-lovers, but the truth is that research has shown that some breeds are more likely than others to display signs of aggression and general antisocial behavior.
This does not mean your dog will turn into a serial killer or be unable to form an emotional bond with you. In fact, the vast majority of dogs are socialized properly and never show signs of aggression or violence.
But if your dog has been diagnosed with a psychiatric condition such as anxiety or aggression, it may be time to seek professional help from a veterinary behavioral therapist or a certified trainer who specializes in canine behavior modification techniques.
Dogs are social animals like humans and other primates. They have evolved over millennia to live in packs with their own kind.
This means they have evolved certain behaviors that make them well-suited for life in human society — but also makes them vulnerable to some human diseases (such as depression) and behavioral problems (such as separation anxiety).
The research, published in the journal Applied Animal Behaviour Science, found that dogs with certain personality traits were more likely to show signs of aggression towards their owners.
Researchers studied 70 dogs from the Czech Republic, each of which had been given a diagnosis of "severe behaviour problem" by their owners.
They found that 42 per cent of the dogs had bitten or tried to bite their owners at some point – and 40 per cent had attacked other people.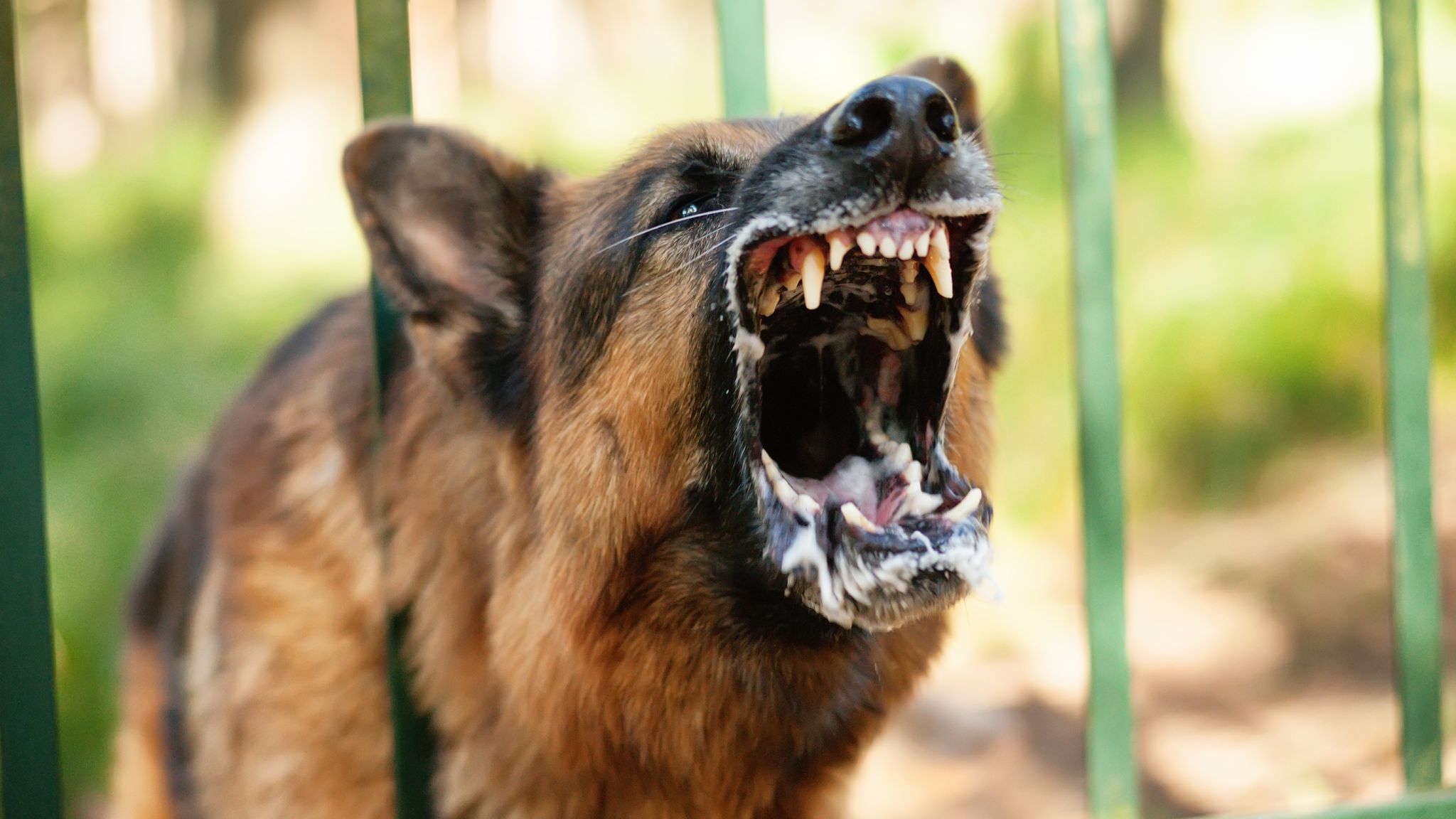 The researchers also found that specific personality traits in dogs were linked with aggressive behaviour – including being dominant, fearful and excitable.
Another study by scientists at the University of Veterinary Medicine in Vienna has found that dogs can act like psychopaths, with some displaying behaviours similar to those exhibited by humans who suffer from psychopathy.
The researchers used dogs bred for fighting – a group known as 'pit bull terriers' – to test their theory that certain canine behaviours are similar to those of humans suffering from psychopathy.
They found that dogs who showed these characteristics tended to be more aggressive towards other dogs and people, especially those they lived with.
---
Can dogs be sociopaths?
Sociopathy is a psychiatric diagnosis, reserved for humans and non-human primates. It's not something that most people associate with their pets, but some experts think that it's possible for dogs to be sociopaths.
According to the Diagnostic and Statistical Manual of Mental Disorders (DSM-5), sociopathy is characterized by "a pervasive pattern of disregard for, and violation of, the rights of others that begins in childhood or early adolescence.
Sociopaths are typically defined as people who display antisocial behavior and have little regard for moral or social norms. They may act impulsively and irrationally, are often dishonest and volatile, and rarely feel remorse for their actions.
Like their human counterparts, dogs can display signs of sociopathy. The term is used to describe a mental disorder in which a person has no regard for others and shows no empathy or remorse.
The ASPCA defines sociopaths as people who possess "a pervasive pattern of disregard for, and violation of, the rights of others that begins in childhood or early adolescence and continues into adulthood."
A dog that displays sociopathic behavior may show these characteristics:
An inability to form emotional attachments with other animals or humans
A lack of conscience or remorse for misdeeds committed against others
An apparent lack of concern about being caught or punished for bad behavior
Sociopathy is considered a mental illness in humans, but it isn't recognized as one in animals because animals can't tell us what they are feeling or why they behave the way they do.
So we have to look at their behavior to see if there are similarities between human sociopaths and canine ones.
---
---
Can my dog be bipolar?
Dogs can be moody and erratic, but the term "bipolar" is reserved for humans. The condition, which has also been referred to as manic depression, is defined by mood swings that range from extreme highs (mania) to extreme lows (depression). While it's not common in dogs, it can happen.
If you're concerned about your pet's behavior, talk to your veterinarian about possible causes and treatment options. However, if you think your dog may have this disorder, consult a veterinary behaviorist before taking any action.
It's a common misconception that dogs do not have mood disorders. In fact, many dogs are diagnosed with anxiety and depression. The type of dog mood disorder that is more similar to bipolar disturb is hypomania.
Hypomania is a milder form of mania that occurs in bipolar disorder (BD). It may be difficult to spot because it does not cause all the types of extreme behavior associated with BD, such as reckless spending or gambling, hypersexuality (increased sex drive), or substance abuse.
Dogs can experience hypomania when they are stressed or excited. For example, if your dog is sick and needs medication and you give it to him before he has eaten breakfast, he may become hypomanic while waiting for you to come back with his food.
This could be accompanied by some classic hypomanic behaviors: he may become more active than usual, bark at things outside the window that normally would not bother him, or lick himself obsessively.
If you think your dog is experiencing hypomania, first make sure he doesn't have any underlying medical problems such as an infection or thyroid disease (both common causes of behavioral changes in dogs).
If there are no physical causes and he continues to show these abnormal behaviors then it might be time to talk with your vet.
We don't know for sure if animals experience clinical depression or bipolar disorders because it has not been officially diagnosed or treated with medication.
However, we do know that animals can exhibit signs similar to those of human hypomania:
lack of motivation;
loss of interest;
emotional withdrawal;
lethargy;
decreased appetite;
weight loss;
sleep disturbance;
social withdrawal;
aggression and irritability;
isolation from others;
inappropriate urination/defecation (not house trained);
excessive barking or whining;
overreaction to stimuli (noisy dog);
hiding away
---
Can dogs be suicidal?
It is an argument that doesn't make me feel very comfortable, however it is one that is worth discussing.
Dogs can and do commit suicide, but the methods they use are very different than those used by humans.
Humans often commit suicide in a conscious, deliberate act, often as a result of depression or other mental disorders.
Dogs don't have the mental capacity to understand that death is permanent, so they don't understand that killing themselves will cause them to cease to exist.
Instead, dogs kill themselves unintentionally as a result of their behavior.
Dogs are generally attracted to heights and jumping off high places can be an accidental way for them to end their lives.
They may also accidentally get caught in fences or other objects that might cause injury or death if they try to break free from them.
Dogs who get trapped under cars may also die from suffocation or from being crushed by the car's wheels if they aren't rescued quickly enough.
Dogs are animals, and like all animals, they can exhibit behaviors that look like suicide. But it is important to understand that dogs don't want to die any more than humans do. They are simply exhibiting behaviors that seem suicidal to us.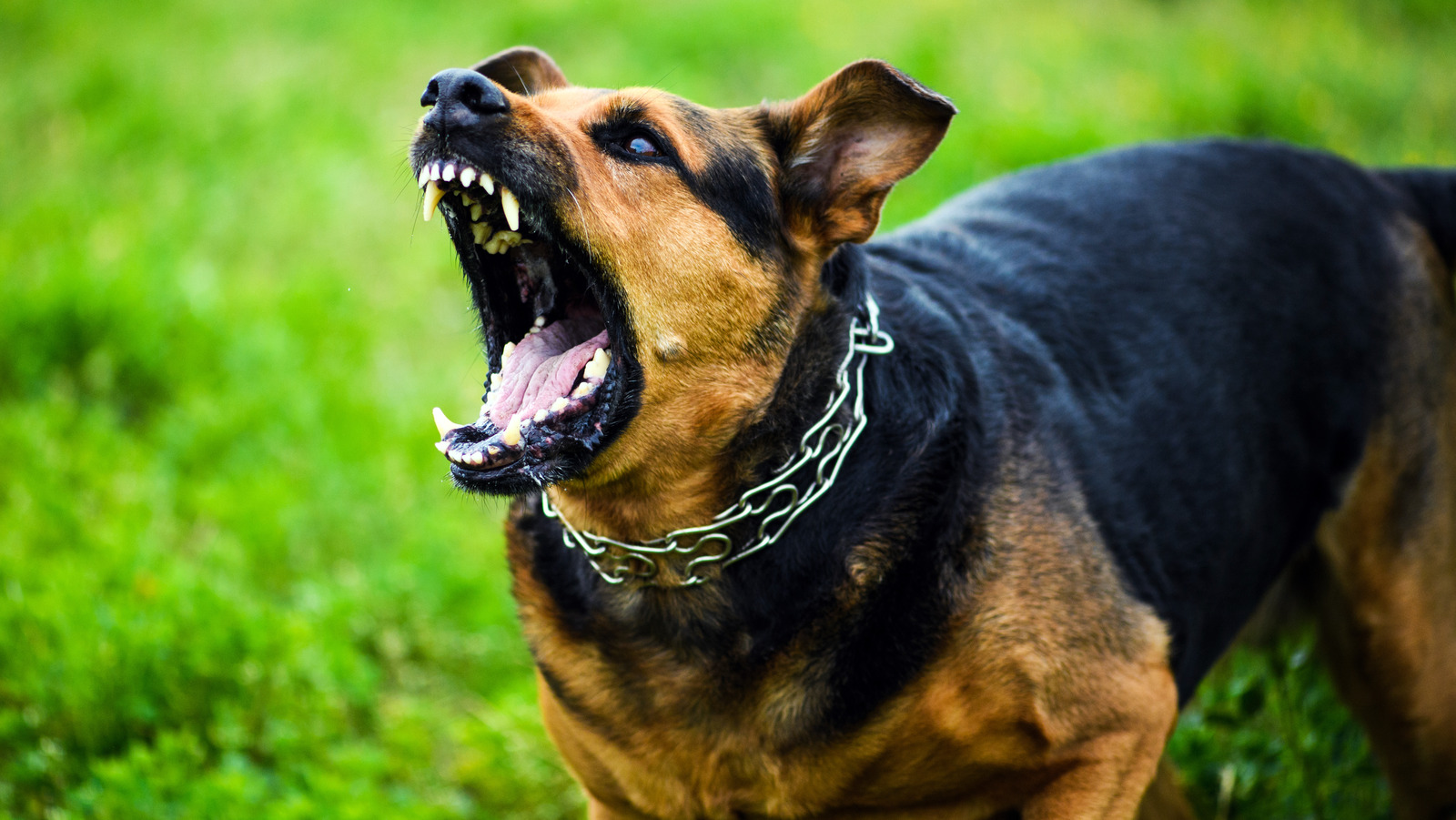 Suicidal behavior in dogs is often the result of separation anxiety or stress-related behaviors.
Dogs who engage in these behaviors should be examined by a veterinarian first, and then treated for the underlying problem.
If these issues aren't treated, however, the dog may continue to exhibit these behaviors on a regular basis.
---
Can a dog have depression?
Depression in dogs is a common condition and can affect all breeds. The exact cause of depression in dogs is unknown but it is believed to be due to a combination of factors including abnormal brain chemistry, genetic predisposition and stressful life events.
Dogs suffering from depression may demonstrate one or more of the following behavioural changes:
Lethargy – the dog may be unwilling to move or exercise and spend a lot of time sleeping
Reduced appetite – the dog may not eat as much as usual, or refuse food altogether; this can lead to weight loss
Social withdrawal – the dog may stay away from family members, especially if they are approached too quickly or roughly; this can include avoiding contact with other dogs
The most common form of treatment for canine depression involves medication to help improve brain chemistry and behaviour therapy to help promote social interaction between your canine friend and humans again.
Depression in dogs is a real problem. It's not something that is talked about very often, but it's something that can be treated, and it can be prevented.
The most common causes of depression in dogs are separation anxiety, boredom and lack of exercise. Other causes include loss of a loved one (for example, their owner), pain or illness and being left alone for long periods of time.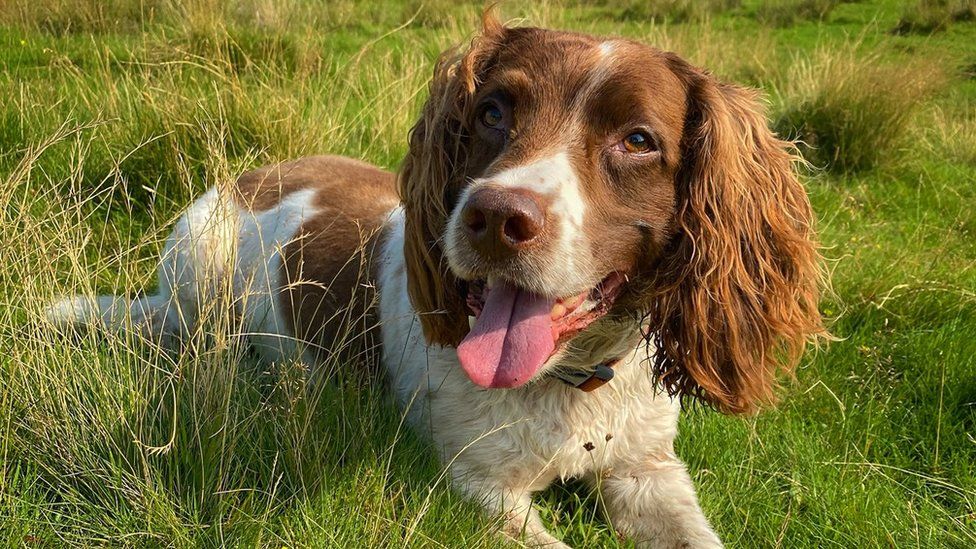 There are many reasons why dogs can become depressed. Loss of a beloved family member or pet can be devastating to a dog, as can the loss of its home or yard. Dogs that have been abandoned by their owners may be depressed, as well as those who are left alone for long periods of time.
Dogs that have been mistreated or abused may also become depressed. Dogs that have been rescued from abusive situations often need extensive rehabilitation and counseling before they can be adopted into new homes.
Dogs are pack animals, and being separated from other dogs can cause them to feel lonely and isolated. They may also become depressed when they are kept in crates or kennels for long periods of time without human interaction or attention.
The loss of human attention is one of the biggest factors contributing to canine depression — and often leads to destructive behavior such as chewing on furniture and other household items, digging holes in the yard, barking incessantly at nothing (called "stimulus barking"), excessive panting, hyperactivity and even aggression toward people or other animals in the house — all behaviors which are signs of canine depression!
---
Can dogs be autistic?
Many people are familiar with autism, a developmental disorder that causes significant social and communication challenges. There is no cure for autism, but there are many therapies that can help people with the condition.
It's possible that dogs can experience some of these symptoms as well. For example, they might have trouble understanding human gestures or facial expressions, which can make it difficult for them to communicate with their owners.
Additionally, dogs might not respond immediately when their name is called or when an action command is given. This could be because they're overwhelmed by stimuli around them or because they have trouble focusing on the task at hand.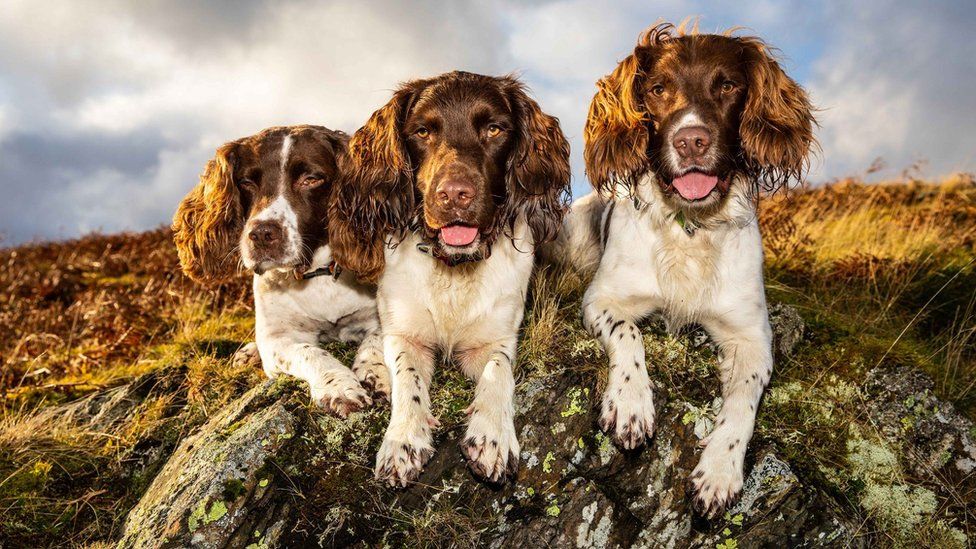 While these symptoms sound similar to those seen in humans with autism spectrum disorder (ASD), it's important to note that autism in dogs hasn't been studied extensively enough for us to know for sure if this is true or not.
Animals with similar autism often have difficulty reading social cues and responding appropriately to them. They may also be hypersensitive to sounds and smells, which can make it difficult for them to relax in new environments or when they are being groomed.
---
Can a dog be schizophrenic?
Can a dog be schizophrenic? Dogs can have mental issues, just like humans. The most common problems are anxiety and depression.
Schizophrenia is a serious mental disorder that affects a person's ability to think clearly, manage emotions, make decisions and relate to others.
Schizophrenia causes problems with perception and behavior, as well as significant social or occupational dysfunction. Signs of schizophrenia in dogs might include:
Unpredictable behavior
Inability to focus or follow directions consistently
Lack of interest in anything around them (apathy)
Is it possible for dogs to suffer from schizophrenia? Dogs do not have the same kind of brain structure as humans, so their symptoms will manifest differently than ours do.
However, there are similarities: Dogs can experience hallucinations like seeing things that aren't there or hearing voices when no one else is around.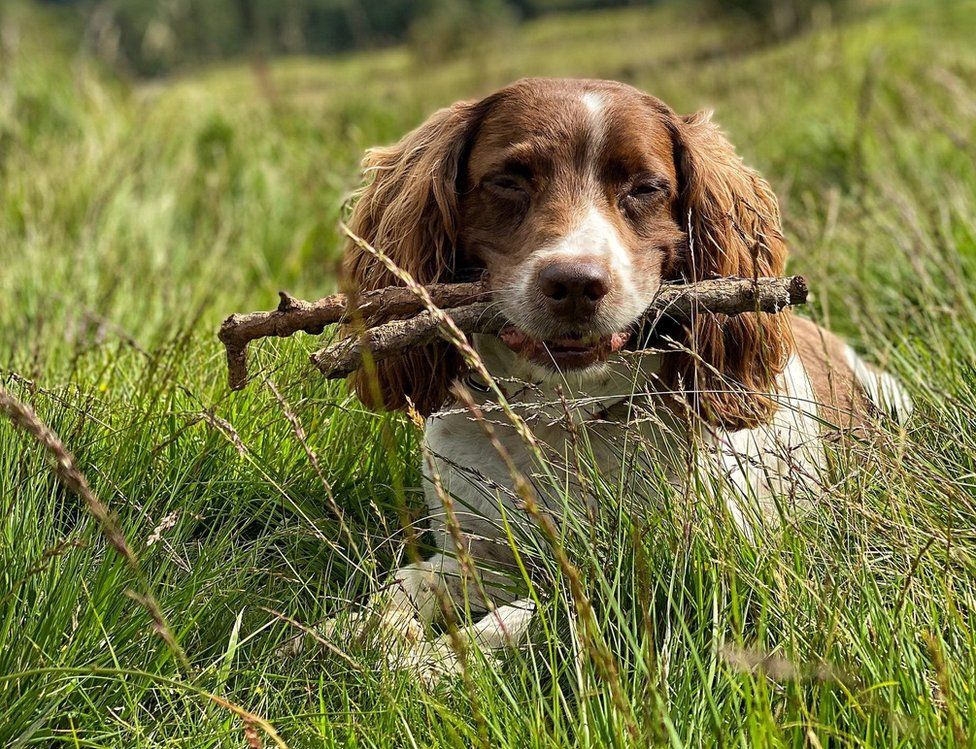 They can also get paranoid about certain things or people without any basis for their fears.
Dogs can suffer from psychotic episodes similar to those experienced by humans with mental illness such as schizophrenia or bipolar disorder.
In fact, they may experience similar symptoms: hallucinations (seeing or hearing things when there are none), delusions (strongly held beliefs despite evidence to the contrary) and disorganized thinking or speech ("word salad"). These symptoms are often triggered by stress or fear.
It is possible for dogs to develop schizophrenia like symptoms. However, it is not common and it is often misdiagnosed as canine cognitive disorder or canine cognitive dysfunction syndrome.
Dogs with these conditions will have similar symptoms to those of humans with schizophrenia.
---
How can you tell if a dog is mentally challenged?
Dogs can develop a variety of mental health issues. Some of these are similar to those seen in humans, such as depression, anxiety and attention deficit hyperactivity disorder (ADHD).
Mental illnesses in dogs can be caused by genetics or environmental influences. For example, if your dog is born with a genetic predisposition for some condition, it's likely you will see signs of that condition as the dog ages.
If your dog has been exposed to stressful situations throughout its life — such as losing a companion or being abandoned — this could also have an impact on its mental health.
There are several ways you can tell if your dog has an issue with its mental health:
Lack of interaction with people or other animals:
Inappropriate behavior:
Anxiety and fearfulness
Excessive barking or whining
Lack of attention or focus
Aggressive behavior
If your dog doesn't interact with people or other pets in the household, this may suggest they have an underlying problem. Dogs should live in social groups, so if yours is kept away from others, it could be a sign of something wrong.
If your dog exhibits behavior that is out of character for them (such as excessive barking), this may suggest there's something bothering them.
Some of these signs are the same as the ones you would look for in children, such as lack of attention and focus. Other signs are more subtle and may only be apparent when the dog is put into certain situations.
One of the first things to look for is whether or not your dog pays attention to you when you call him or her.
Does your dog come running when called? Or does he ignore you and continue doing what he was doing before? If it's the latter, then this could be an indication of some type of mental problem with your pooch.
Another sign that a dog is mentally challenged is if he has trouble learning new things, especially if he has trouble learning commands like "sit" and "stay".
Some dogs just need more time than others to learn these things, but if your dog seems to never get them right no matter how many times you try to teach him, then it could be an indication that there's something wrong with his brain.