Bully sticks are simply dried bull penises. They are made from bulls that have been slaughtered at local farms and then processed into various types of pet treats.
While this might sound gross or even disgusting, there is no reason why such a treat would be dangerous to your dog.
In fact, there are many benefits to giving your dog bully sticks as a treat every once in awhile.
However, if your dog chews down and swallows the entire length of the bully stick without breaking it into smaller pieces first, he could experience some gastrointestinal issues due to blockage or choking.
While this isn't likely with one or two small pieces of bully stick, it's something you want to avoid altogether by breaking up larger pieces of bully stick into smaller ones before giving them to your pup so they can enjoy chewing on them safely without worrying about swallowing them whole!
Bully sticks are meant to be chewed, so it's important that you supervise your dog when he's chewing on one. If your dog chews on a bully stick too long, he can swallow it whole and choke.
This can happen if the bully stick is too large or if it breaks in half while he's chewing on it.
The best way to prevent this is to make sure your dog doesn't have access to only one bully stick at a time, especially if he's new to using them as chew toys.
Only let him chew on one if you're nearby so that you can intervene if he starts having difficulty chewing or swallowing it whole.
You should also make sure the bully sticks aren't too long because they could get stuck in his throat while eating and cause him to choke or vomit them back up after they've been swallowed down into his stomach (this is called gastric dilatation).
---
---
Do bully sticks break down in dog's stomach?
Bully sticks are digestible and safe for dogs to eat. They are a great alternative to rawhide treats because they do not crack or splinter like rawhide can, and they don't smell like a piece of old shoe when they get wet (like rawhide).
There are many other benefits associated with feeding your dog bully sticks:
They help clean teeth and massage gums while chewing;
They reduce plaque build-up on teeth;
They can help prevent periodontal disease;
They keep dogs busy; they make great chew toys even when not being consumed by the dog (this is especially true for small breeds).
In addition, bully sticks also contain calcium and phosphorus for strong bones, dental hygiene and healthy teeth.
They also contain zinc which helps with skin allergies and many other health benefits that every pet owner should know about before feeding their pets these delicious treats!
Bully sticks are usually made of either raw or cooked beef pizzle which is then dried and compressed into a chewable stick. Some companies also use pork pizzle as well as other types of meat such as chicken or lamb.
When you give your dog a bully stick, he will start chewing it immediately until it breaks down into smaller pieces which can be swallowed easily by your pet.
According to VCA Animal Hospitals, these treats should not be given to puppies under 6 months because they may not be able to chew them properly yet.
This means that they could swallow some parts of the treat whole which may cause choking or even blockages in their digestive system if they are too big for them to swallow whole; especially if they have sharp edges which can cause damage more easily than softer treats.
Even though bully sticks are perfectly safe for dogs, you also want to look at the quality of the bully stick you are buying.
There have been reports of dogs getting sick after eating bully sticks (see below). The reason for this is that some bullies are treated with chemicals and preservatives to keep them soft during shipping and storage.
These chemicals can cause gastrointestinal issues in dogs if they eat too many at once or ingest large quantities over time.
---
What happens if my dog swallowed a bully stick whole?
The most common complaint we've heard about bully sticks is that they can cause choking in large dogs.
The main problem with large bully sticks is that they're too big for some dogs to eat in one bite (or chew). This can lead to choking or other issues if you don't provide your dog with appropriate supervision.
If your dog has swallowed a large bully stick whole, you should call your veterinarian immediately or visit an emergency veterinary hospital if it's after regular business hours or on a weekend or holiday.
Your veterinarian will likely want X-rays taken of your pet to determine whether the stick has damaged any tissue or organs — especially if your dog is having trouble breathing or swallowing because of the obstruction caused by the stick (see below).
If a bully stick was swallowed whole, it will travel down through your dog's esophagus (throat) and may get stuck in his throat or upper stomach. They will not pass through without causing damage.
This damage can cause vomiting or diarrhea; in severe cases ulcers or holes can develop that allow bacteria into your dog's bloodstream (septicemia).
If this happens, there is an increased risk of death due to septicemia shock syndrome because so much bacteria has entered their system at once, of course these are the most unlucky cases.
Your veterinarian may also ask for blood work so he or she can check for signs of dehydration and other complications from this situation.
If your dog has swallowed only a chunk of it, you can also make your dog throw up by yourself.
If your dog swallows a bully stick whole, it can cause a few problems. But, if you're quick to act, you can avoid any serious complications.
If the bully stick is not stuck in their throat or stomach, then most likely all that will happen is that their stomach will bloat up slightly and then pass through their body.
If this happens, just keep an eye on your dog for any signs of discomfort or illness (vomiting, diarrhea, etc.).
---
Can bully sticks make my dog throw up?
The answer to this question is yes, bully sticks can make your dog throw up. However, this rarely happens and when it does, it's usually because of a bad batch from the manufacturer.
Dogs are carnivores and need to eat meat to stay healthy. Bully sticks are made from cattle hides and contain very little fat, so they're an excellent choice for dogs who need to lose weight or have digestive problems.
They're also very high in protein and low in calories, making them an excellent treat for dogs that need to maintain their weight while they're on a diet.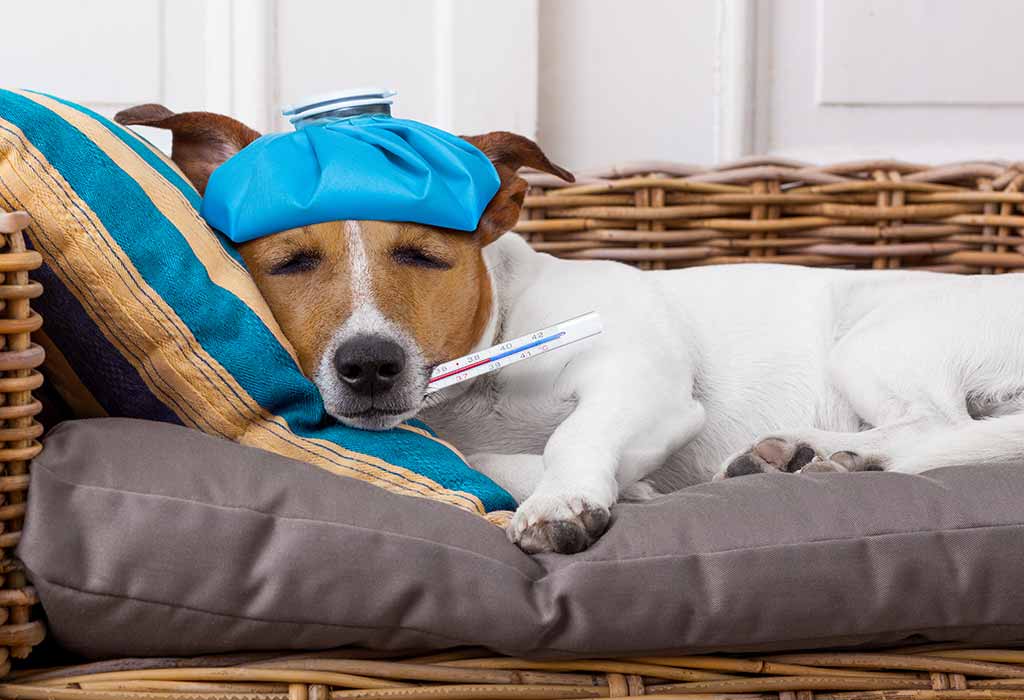 Bully sticks have been reported to cause vomiting in some dogs. This is usually due to food allergies or intolerance, other times because of a bad diet, generally nothing to do with the bully stick itself.
The good news is that most dogs who vomit after eating bully sticks will get over it within 24 hours without any further intervention from you or your veterinarian.
If your dog has had problems with diarrhea or constipation in the past, then he may also experience similar issues when eating a new food item like bully sticks for the first time.
The best way to work out if this is the reason why he's vomiting after eating his favorite chew toy is by trying something different.
If you've determined that your pup isn't allergic to bully sticks, then the problem could be that they're too tough for him.
Some dogs may have trouble chewing on these treats because they're too thick for them, but most pups will learn how to gnaw around the center of each stick until only about 1/4 inch remains at the end of each piece so that they can swallow it whole without choking on pieces that break off the stick.
---
How long should a bully stick last a dog?
The average bully stick will last between 2-4 hours depending on the size of your dog and how much they chew on it.
If your dog has a tendency to chew on things like this often then you may want to buy several at once so you don't have to keep running out and buying them because they will get bored without something to chew on!
The best way to know how long your dog should last is to look at their size and weight, as well as their chewing habits.
If they tend to chew on things all the time, then they will probably chew through their bully stick more quickly than if they only get it out every once in awhile.
If you have a smaller dog who doesn't chew on things too much, then you may be able to get away with giving them one for longer than someone with a larger dog who does chew on things all the time.
A dog who has never had one before might need to have a couple of tries at getting the hang of it before they get it right. Once they do, they'll be able to enjoy a nice, long chew.
Some dogs will spend hours on their bully sticks – others may only last half an hour or so. It depends on how big your dog is, how many teeth he has and how much experience he has with chewing.
If your dog has never had one before and you're not sure if he'll take to chewing on a bully stick, try giving him just a tiny bit first, so that he can get used to it without being overwhelmed by too much at once.
Then gradually increase the size of each piece until he gets used to having something in his mouth for longer periods of time without needing any help from you at all!
---
What do you do with the end of a bully stick?
The first thing you can do with the end of a bully stick is give it to your dog. Dogs love the taste of bully sticks, and they will be very happy to eat them up! If your dog doesn't like bully sticks, try freezing them for 15-30 minutes before giving them to your dog.
This makes the bully stick more appealing for some dogs, especially puppies!
If your dog is not interested in eating the ends of bully sticks, then you could try adding peanut butter or cheese to the end of it and let them lick it off.
If this does not interest your dog either, then there are other ways that you can use up all that leftover bully stick!
The ends of a bully stick are actually edible. They're made from the same ingredients as the rest of the bully stick, and they're usually softer than other parts of the stick.
I have noticed that some dogs like to chew on the end of their bully sticks. I don't know why, but my dog does it a lot. So, if your dog is into that, just let him chew on it while you're out walking or playing fetch with your dog.
Another thing you can do is give it to your cat! Cats love bully sticks too! You can use it as an interactive toy for your cat or just let them eat it on their own time and see what happens! This can be very entertaining for both the owner and pet alike.
---
Can I give my dog a bully stick every day?
A bully stick is a natural chew that dogs absolutely love. They are made from the rawhide of cows and bulls, and they have a high protein content. They are also low in fat and calories.
This makes them a great treat for your dog! However, there is some controversy over whether or not you can give your dog a bully stick every day.
Some people believe that because bully sticks are made from rawhide, they may be bad for your dog's health.
Rawhide can cause indigestion and diarrhea if eaten too often. It can also cause an upset stomach if eaten immediately after exercising or playing hard with your dog.
This is why some people don't recommend giving your dog bully sticks as treats on a daily basis.
However, bully sticks can be an excellent treat for dogs if used correctly — meaning sparingly and as part of a balanced diet that includes plenty of fresh, whole foods like fruits, vegetables and other fiber sources that help move waste through the digestive tract faster than bully sticks do on their own (which is very slowly).
If you feel to, you can safely give your dog a bully stick every day. It's important to pick the right kind of bully stick, though.
Bully sticks are made from the pizzle, or dried penis, of a bull. They're usually sourced from free-range cattle that are grass-fed and hormone-free. The bulls' diets are also free of antibiotics and growth hormones.
---
How long can a puppy chew on a bully stick?
When it comes to chewing, puppies are just like humans. They need to chew on something to relieve stress, boredom and to help keep their teeth clean.
Most pups will love the taste of dog treats and even some human foods, but there are times when they will want something more substantial that they can really sink their teeth into. This is where bully sticks come in!
These treats are usually about 10 inches long, so they last longer than most other treats, but you may want to pick smaller sizes for your pup.
Your puppy should be able to enjoy their bully stick for about 10 minutes before it is all gone. However, some puppies like to play with their bully sticks before they start chewing on them.
If this is the case for your puppy then you may want to give him or her 20 minutes or more of play time before offering them a chew toy instead.
However, puppies younger than four months old may have problems digesting bully sticks because their teeth are still too soft for chewing such a hard treat.
It's not uncommon for puppies to swallow pieces of their bully sticks, which can lead to choking or intestinal blockage if they aren't chewed properly or swallowed whole.
If your puppy is still teething and hasn't received all its permanent teeth yet (usually around 6 months of age), it's best to wait until it's older before offering him a bully stick as a chew toy.
---
Why do bully sticks turn white?
The color of the bully stick will change as the dog chews it. This is normal, and it does not affect the taste or quality of the chew.
These may be some of the reasons for the color change:
1) The natural color of the bully stick is white and only becomes darker when it gets wet (such as when your dog drinks water with it).
That's why you'll notice that if your dog has been chewing on a wet bully stick, it will be darker than if he had been chewing on a dry one.
2) The natural color of the bully stick is white, but when exposed to air it turns dark brown or black over time due to oxidation.
This may explain why some dogs' chew toys turn dark even though they have never been exposed to water at all!
3) The natural color of the bully stick is white or light brown but becomes darker as your dog chews on it because his saliva contains enzymes which break down proteins into smaller compounds including amino acids (which are brown in color).
When you purchase a bully stick, it should be brown or black in color. If it starts to turn white, then that means that the dog chewed on it too much and the fat inside of it is coming out.
You should still be able to use this type of bully stick, but many people like to keep them for other purposes or throw them away completely.
The reason why these bully sticks are turning white is because there is fat inside of them. When your dog chews on them for long periods of time, they will eventually chew through that fat and release it into their mouth as well as onto the floor in front of them.