Pitbulls are incredibly energetic and active dogs. They're also very smart, which makes them easier to train than some other breeds.
But just like any other dog, Pitbulls can have some food allergies or intolerances that cause digestive problems.
You'll want to avoid feeding your Pitbull raw meat if he has a sensitive stomach or if he's prone to diarrhea or vomiting after eating.
Raw meat is something that many dog owners want to avoid feeding their pooches because of the risk of bacterial infection from salmonella or other bacteria found in uncooked meat.
There is also a risk of choking on chunks of bone or gristle if you don't cut up your dog's meals properly.
Despite these risks, many people feel that feeding raw meat is healthier for their dogs than processed kibble because it contains more protein and fat — nutrients that commercial dog foods often lack.
Dogs can eat raw meat, but not all dogs will tolerate it. Dogs who are used to eating processed dog food may have an upset stomach or diarrhea when they transition to a raw diet.
If your dog is not accustomed to eating a raw diet, start by mixing small amounts of raw meat with their existing food and gradually increase the ratio of raw meat over time.
Pitbulls are meant to consume a high-quality dog food that is formulated for their unique needs. This is because the breed has a tendency toward health issues like hip dysplasia and allergies.
Raw meat diets for dogs have become popular over the years, but they're not recommended by veterinarians or pet nutritionists.
Raw meat maycontain bacteria that can make your dog sick, and it doesn't provide the nutrients he needs to stay healthy.
The most common reasoning behind feeding raw meat to a dog comes from the belief that they were domesticated from wolves and should therefore eat like them.
While this is partly true, it doesn't mean that all dogs should be eating raw meat – especially if they're healthy adults with no underlying conditions or digestive problems!
Dogs have evolved over thousands of years and are now able to digest plant-based foods better than their wolf ancestors could ever hope for.
This means that even if a dog has been fed raw meat in the past (like a puppy), he still isn't biologically programmed to do so as an adult.
---
---
When can Pitbulls eat raw meat?
You may have read that Pitbulls can eat raw meat. But is it true? The short answer is no, not all the time. There are some conditions under which you can allow your Pitbull to eat raw meat.
Pitbulls can eat raw meat when:
They are not ill or injured
They are not in their heat cycle (if they do not have puppies)
They have been dewormed and vaccinated
They have had a good dental checkup
They have a good regular diet
If your dog has a medical condition that requires him to eat raw meat, then you should consult with your veterinarian before offering him any type of meat. Your vet will determine if it is safe for your dog to eat raw meat or if he needs an alternative diet.
You can also offer your dog raw meat if he is very sick and needs extra nutrition.
For example, if your dog has been diagnosed with cancer or another serious disease and the vet recommends including high quality protein in his diet, then you can cook the meat or offer him some raw meat as part of his meal plan.
This will help him get the nutrition that he needs without having to eat processed food that might upset his stomach or cause other problems.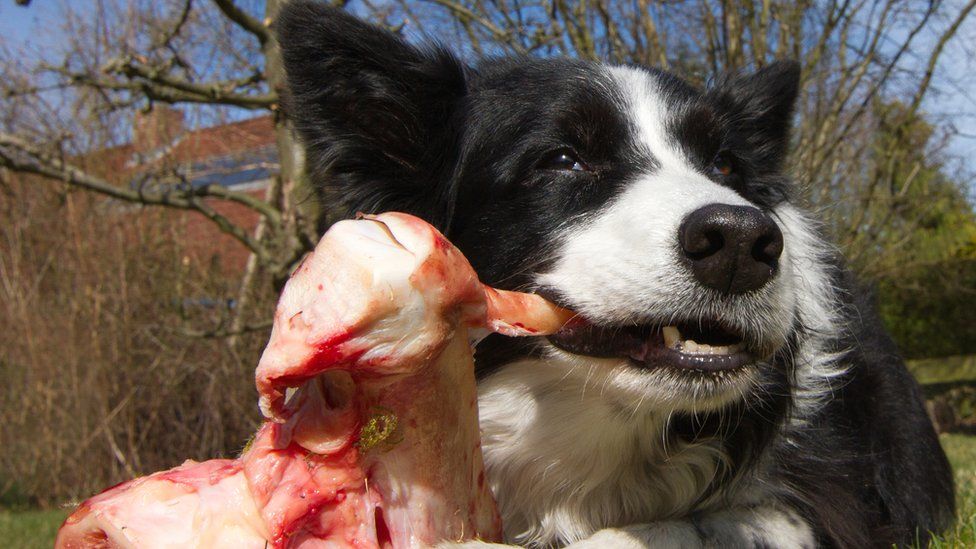 However, a good way to make sure your pitbull behaves well is by feeding raw meat! This method has been used for centuries on working dogs such as police pitbulls and military K9 units.
It helps build a strong bond between dog and owner as well as giving the dog all the nutrients it needs to stay healthy.
The most important thing that should be done when feeding a raw diet is making sure that your dog has been tested for any allergies or intolerances before considering feeding raw meat at home.
Some dogs may show signs of discomfort when they eat certain foods; this could be due to an allergy or intolerance which should be addressed before continuing with raw feeding.
If there are no signs of intolerance or allergy present then it's okay to start feeding raw food immediately after reading this article!
---
How much raw meat should I feed my pitbull?
Every dog is different. Some dogs can eat more than others without gaining weight or becoming obese. And some breeds are more prone to obesity than others.
An overweight dog can suffer from many of the same health problems that an obese human does, including heart disease, high blood pressure, diabetes, arthritis and cancer. So it's important to keep your dog at a healthy weight.
Raw meat can be a good source of protein for dogs, but it also contains some amount of fat that can be difficult for dogs to digest.
If you're feeding your dog exclusively from raw sources, consider supplementing with cooked foods like chicken or beef liver so they get enough essential nutrients without eating too much fat.
The answer on how much raw meat you should be feeding your dog depends on its size, the individual dog and what your dog's activity level is.
The more active a dog is, the more calories it will need to consume.
If you want to know how much raw meat to feed your pitbull, here are some general guidelines:
1 or 2 pounds of raw meat per day for adult dogs that are not very active.
2 pounds of raw meat per day for adult dogs that are lightly active.
3 pounds of raw meat per day for adult dogs that are moderately active (such as walking or playing in a fenced yard).
4 pounds of raw meat per day for adult dogs that are very active (such as running, hiking or agility training).
Dogs are carnivores by nature, which means that they evolved eating only meat and bones for millions of years before being domesticated by humans.
However, we have changed our dogs' diet significantly over the last 10,000 years.
Nowadays, the typical modern diet for dogs consists mostly of grains and other plant based foods which have little nutritional value for dogs compared to meat-based diets.
This is one reason why many people believe their dogs need to eat more "natural" diets like raw diets or homemade diets made from whole foods such as vegetables or grains.
---
Does raw meat make Pitbulls aggressive?
The myth that raw meat makes Pitbulls aggressive has been around for a long time. The idea is that the meat is high in protein, which increases aggressive behavior.
However, there is no evidence to back up this claim. In fact, there is evidence to suggest that feeding your dog raw meat could actually help reduce aggression in your dog.
We made multiple researches around this topic, we wondered if dogs get vicious after tasting blood.
Dogs have a very strong sense of smell. They can smell food from miles away, even if it is hidden in a locked box. This means that if you feed your dog with raw meat, he will always be hungry for more of it.
Raw meat is likely to be a problem only if you have an aggressive dog with a history of neglection and abuse, in that case raw meat can make your dog even more aggressive and possessive about other dogs and people.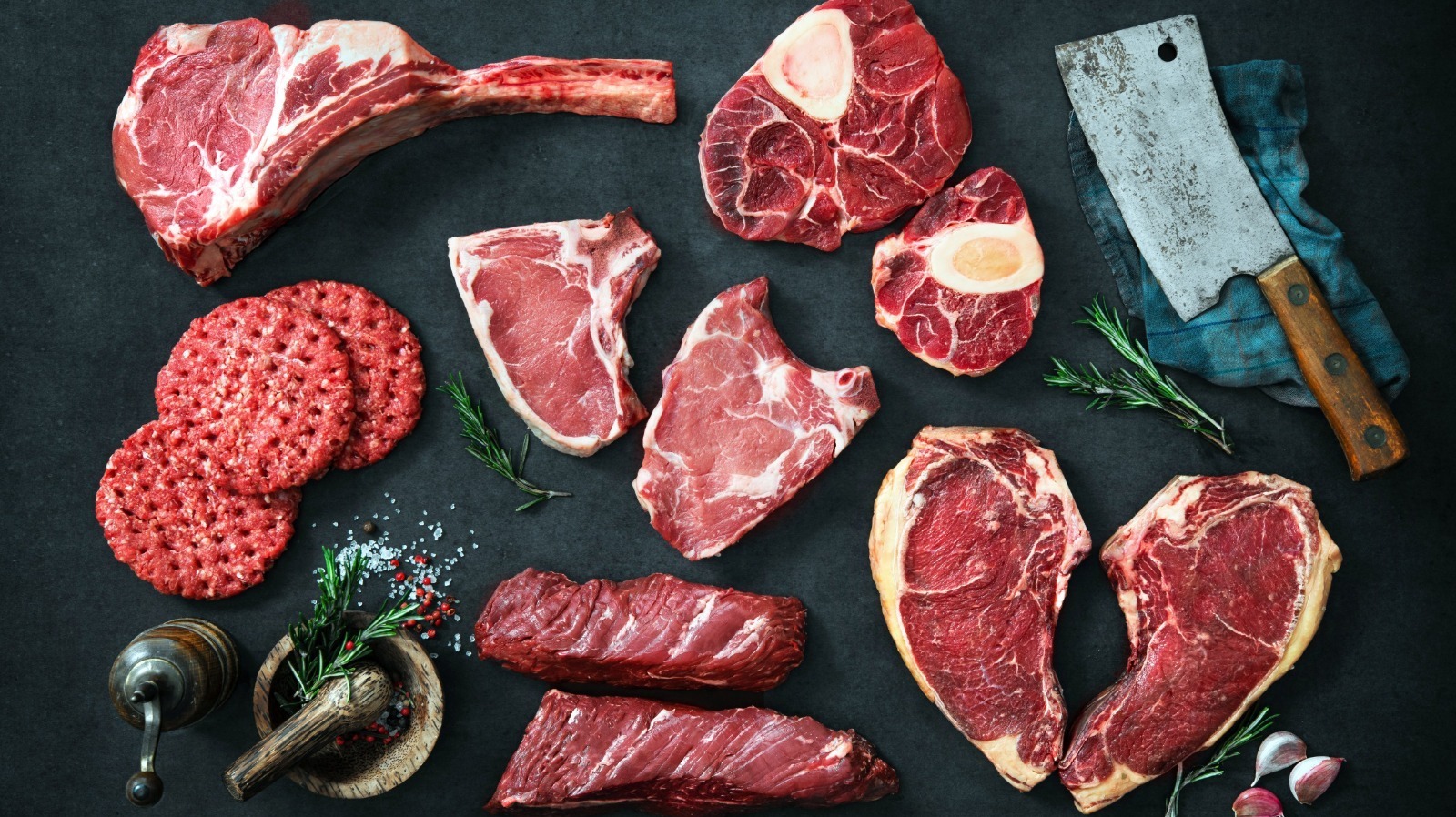 The reason behind this behavior is that dogs are territorial creatures and they don't like outsiders entering their territory uninvited, and something they like even less is to share their food.
This can lead to biting incidents involving both humans and other animals when you take them for walks or let them roam freely around your house/garden etc.
But don't worry, this kind of behavior is not something that directly comes from feeding raw meat on its own.
The Pitbull is one of the most misunderstood breeds of dog in the world. The truth is that they are not aggressive or mean, they are just misunderstood.
They are actually very loving and playful dogs who enjoy the company of their owners and other people in general. However, they can be aggressive if they feel threatened or scared.
A lot of people think that feeding your dog raw meat makes them aggressive but this isn't true at all.
In fact, it can actually make them less aggressive because it gives them more energy and satisfaction which means they don't have any reason to focus on being aggressive towards other people or animals around them.
A raw food diet is one that consists of uncooked or undercooked foods. These diets are usually very high in protein and fat and low in carbohydrates. They also contain lots of vitamins and minerals but no fiber.
The idea behind this type of diet is that by consuming food in its most natural form, you will be healthier than if you ate processed foods with additives such as artificial colors and flavors.
The raw food movement has gained popularity over the past few years and some people even claim it can cure certain illnesses such as cancer, however there are not enough studies about it.
---
Can I give my pitbull puppy raw meat?
You can feed raw meat to your pitbull puppy. However, there are some precautions to take into account.
The first thing you need to do is make sure that the meat you are giving your dog is safe for consumption and not contaminated with anything harmful.
When choosing the meat itself, look for cuts that are lean and have less fat content.
Beef and chicken are both good options and they can be fed raw but be careful if you want to feed your dog pork or lamb because those meats need to be cooked before being consumed by humans or dogs.
Dogs will eat anything and everything so it's important for us to make sure that their diet is balanced so that they get all the nutrients they need from their food.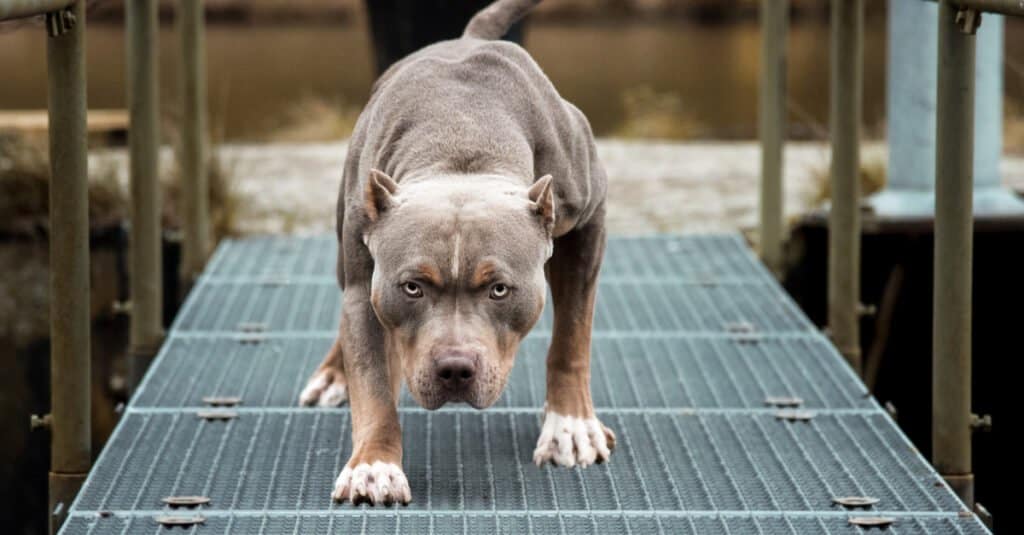 The best way to do this is by feeding them a variety of different foods including fruits and vegetables which can be added as supplements at meal times along with the meat products.
There are many myths and misconceptions about feeding dogs raw meat. Some people think that it is dangerous, but this is not true.
There are many benefits to feeding your dog raw meat, including better digestion, a healthier immune system and better overall health.
However, there are also some risks associated with raw meat for dogs. You should talk to your veterinarian before making any changes to your dog's diet.
Raw meat contains nutrients that are essential for good health, but they also contain bacteria that can cause illness in humans and animals.
If you feed your dog raw meat, make sure you wash your hands thoroughly after handling the raw food and make sure that the area where you are preparing food is clean and free of bacteria.
The main benefit of feeding dogs raw meat is that it provides a highly nutritious meal.
Meat is rich in proteins, fats, vitamins and minerals — nutrients that are essential for maintaining optimal health in both dogs and humans. It also helps keep your dog's teeth clean.
But not all meat is created equal: There are certain types of meat that are better than others when it comes to giving your pup the nutrients they need.
For example, cooked chicken has been shown to be superior to raw chicken in terms of protein content.
---
Can Pitbull eat raw chicken?
Pitbulls are known to be one of the most tenacious dogs on the planet, so it would make sense that they would eat just about anything.
However, there are certain foods that can potentially cause digestive problems for your Pitbull. Raw chicken is one of them.
Raw chicken is simply a raw piece of meat that has not been cooked or processed in any way. The term "raw" simply means that the meat has not been cooked above 140 degrees Fahrenheit (60 degrees Celsius).
Raw chicken should never be given to your dog, as it can cause severe diarrhea and stomach upset in many dogs.
Pitbulls are tough dogs. They have been bred to be strong and athletic, with a powerful bite and a love of chasing things. But that doesn't mean they can eat whatever they want.
Pitbulls can eat raw chicken, but you should always check with your vet before giving it to your dog.
The truth is that raw chicken is safe for dogs, but it needs to be cooked properly. Raw chicken contains bacteria that can cause illness in humans and animals alike.
Raw chicken is more likely to contain bacteria and parasite than ony other type of meat.
If you do choose to feed your dog raw chicken or poultry, make sure that the meat has been properly cooked so that it does not contain any harmful bacteria or parasites such as Salmonella or E coli.
Raw meaty bones are good for your dog's teeth and jaw development, but they can also cause damage if not handled properly.
If you're going to give your dog chicken bones, make sure they're cooked first so that they're safe for consumption, make sure that the bones you want to give him won't choke your dog, unfortunately this happens kinda commonly!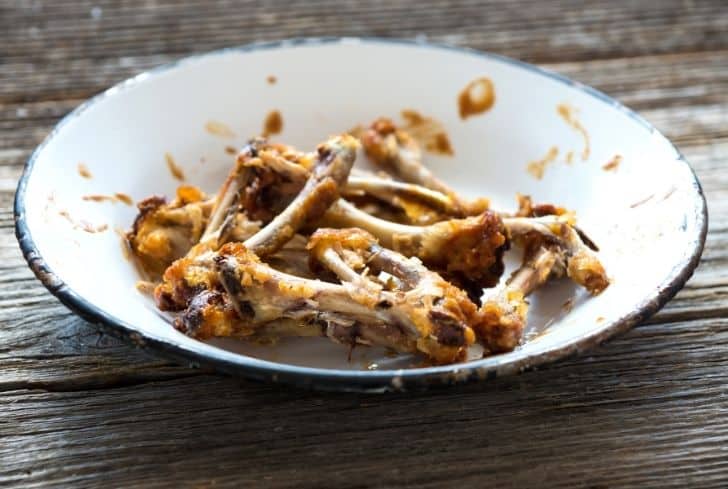 Chicken shouldn't be fed raw; it's too hard for some dogs' teeth and jaws to break down.
It also has many nutrients that aren't good for dogs — like those found in the skin and bones — so cooking it first is best.
Chicken shouldn't be fed at all until puppies are 4 months old because of the risk of food poisoning from salmonella bacteria present in raw chicken parts.
However, chicken breast contains a lot of protein and is easy to digest, making it an excellent choice for dogs with sensitive stomachs.
When feeding your dog cooked chicken breast make sure that the meat is not cooked at high temperatures or fried in oil because these methods will increase the fat content of the meat.
---
Can a dog get sick from eating raw meat?
The risk of contracting the disease varies depending on where you live and the type of meat you're feeding your dog.
Raw meat may contain bacteria that can make dogs sick or even kill them on very rare cases.
If your dog eats raw meat contaminated with bacteria, he could develop serious health problems such as parvovirus, salmonella and E. coli.
If you're concerned about feeding your pet raw meat, talk to your veterinarian first. Your vet can help you make an informed decision based on your pet's age and health status, location and other factors.
Raw meat is not recommended for dogs because it can cause serious health problems. The same applies to cooked meat, which may be contaminated with harmful bacteria.
Raw Meat and Salmonella
The biggest concern with raw meat is salmonella, a bacteria that causes food poisoning in humans and animals.
Salmonella can live in the intestinal tracts of animals without causing any symptoms at all, so even if a dog has been vaccinated against it, he might still be infected.
And if a dog does get sick from salmonella, it can cause vomiting and diarrhea, leading to dehydration and even death if left untreated.
Salmonella can be found on poultry and red meat products such as beef and lamb. However, beef and lamb are less likely to contain salmonella than poultry because they are processed differently before they are sold at grocery stores or butcher shops.
Poultry has been more likely to cause illness among humans because it was not prepared/cooked properly before being sold at grocery stores/butcher shops.
Raw Meat and Parasites
Another concern is parasites like tapeworms that can live in raw meat. If a dog eats an infected piece of beef or pork and comes into contact with this type of parasite while it's in his intestines, it can cause a lot of damage over time as they grow inside him.
Tapeworms are typically visible in stool samples under a microscope, but some types are harder to detect than others.
Dogs are designed to eat raw meat and have done so since they were domesticated thousands of years ago.
The only time a dog should not be fed raw meat is if they have an allergy or intolerance to particular proteins found in certain types of meat (such as beef or pork).
If you want to feed your dog raw meat, make sure that you are getting it from a reputable source and making sure that it has been handled properly before serving it to your pet.
You should also avoid feeding your dog any kind of offal (such as liver) unless you know for sure that your pet does not have an allergy to this type of food as well.
---
Is raw or cooked meat better for dogs?
Dogs are omnivores, which means they can eat both raw or cooked meat. However, there are a few things to consider when choosing between raw and cooked meat.
Cooking kills bacteria and parasites that may be present in the meat. Cooking also makes it easier for dogs to digest the protein in meat, which helps them get all the nutrients they need from their food.
Raw meat is more likely to bacteria like salmonella and E. coli, which can cause diarrhea, vomiting and bloody stool in dogs who eat them.
Raw meat also contains worms and other parasites that can infect your dog's gut.
Cooked meat doesn't have these problems because it's been heated enough to kill bacteria and parasites, but there's no guarantee that it will be thoroughly cooked every time you buy it from a butcher or supermarket.
You should avoid feeding your dog cooked bones because they can splinter and cause internal damage if swallowed. Also, cooked bones have less nutritional value than raw ones do.
The main benefit of feeding your dog raw meat is that it's easier for your dog's digestive system to digest than cooked meat is.
The raw meat contains enzymes that aid in digestion which are destroyed by cooking processes such as cooking or baking.
Raw meat also contains more protein than cooked meat does because it retains its natural enzymes, which help break down the proteins in the food so they're easier for your dog's body to digest and absorb nutrients from them.
If you want to feed your dog raw meat, it's best to freeze it first. This will kill any bacteria that might be present in the meat, making it safer for your dog to eat. You should also make sure that any scraps you feed your dog are trimmed of fat and gristle.
In addition to killing any harmful bacteria in raw meat, freezing it first also makes the meat softer, easier for dogs to chew and digest.