We all know that dogs bite their tongues. But what you may not know is that it's pretty common for dogs to accidentally bite their tongues in the process of eating.
If your dog does happen to bite his tongue, it can be very painful for him and very concerning for you.
Tongue injuries are most commonly caused by eating too fast or trying to eat something that's too large. If your dog starts choking or coughing while he's eating, take him to the veterinarian immediately.
Injuries tend to occur when dogs are playing or chewing on toys or bones. These injuries are especially common among puppies and young adult dogs who haven't yet learned how to control their strength when they're playing with other animals or people.
It's important not only to keep your own hands out of reach when playing with these dogs (it's dangerous for both you and them), but also keep toys and bones away from them so they don't accidentally bite them while playing rough-and-tumble games with other dogs or people.
It's also possible for dogs' tongues to get stuck between their teeth while they're chewing on something hard like a bone or toy.
If your dog has bitten his tongue, there are some steps you can take at home to help him feel better:
Wash the wound thoroughly with soap and water.
Apply pressure to stop the bleeding (if there's bleeding).
Keep an eye on the wound for signs of infection (such as swelling or redness).
Consider taking your pet to see a veterinarian if you notice any of these signs of infection:
Warmth around the wound
Pain when eating or drinking
Your dog seems lethargic
When this happens, it's not always obvious that your dog has injured himself. But you might be able to tell if there is swelling around the mouth and/or gum line, or if there is blood coming from his mouth.
If your dog seems uncomfortable eating or drinking, he may have injured his tongue.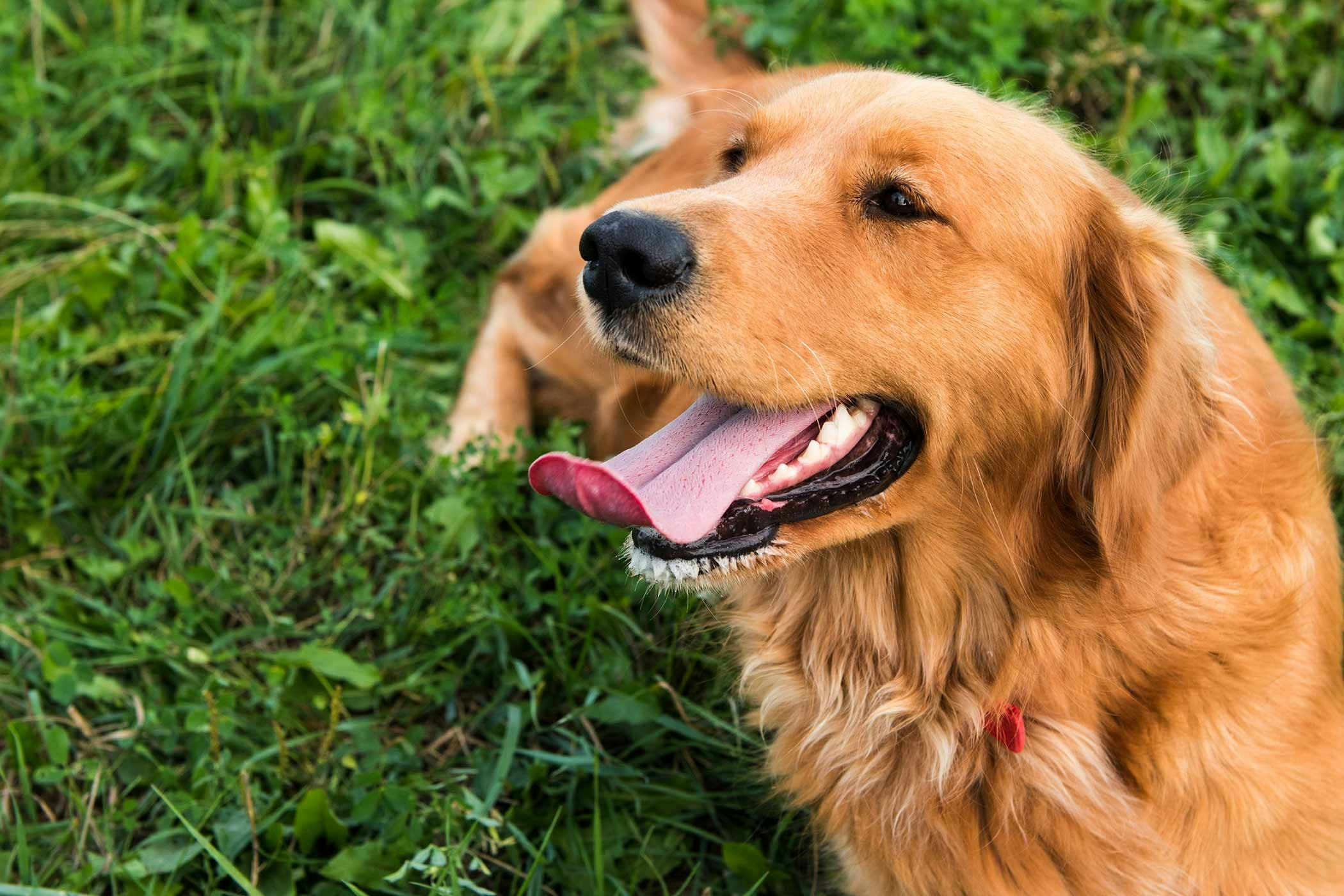 If your dog hurts his tongue during playtime, try to keep him calm until you can get him to the vet for an examination and possible treatment.
When dogs bite their tongues, it's usually an accident. You may have seen this happen when your dog is chewing on something and accidentally bites too hard, or if he tries to swallow something that doesn't fit in his mouth.
This can result in punctures, cuts and lacerations to the tongue.
---
---
What happens if my dog bites his tongue?
If your dog bites his tongue, you may be worried about the damage that he could cause.
However, it's important to remember that dogs have a very thick layer of skin and muscle protecting them from injury. As long as your dog isn't biting his tongue too hard, the damage should be minimal.
If your dog does bite his tongue hard enough to hurt himself, there are several things that can happen:
Bleeding. He may bleed from the inside of his mouth. This type of bleeding is usually not serious because it comes from small blood vessels and is easy for the body to absorb. However, if this happens often or if there is a lot of bleeding, it could indicate an underlying health problem that needs veterinary treatment.
Ulcer.Your dog may develop an ulcer in his mouth that causes him pain when he eats or drinks because of irritation caused by biting himself too hard or licking at an open wound.
Internal Damage. If your dog bites his tongue hard enough to cause bleeding inside his mouth, the blood coming out may contain some mucus or food particles along with it which can make him sick if he swallows them.
In most cases, dogs will instinctively chew on their tongues to ease the discomfort. If you catch your dog in the act of biting his tongue, stop him immediately and try to distract him with a treat or toy.
If the bleeding has already begun, apply pressure to the wound with a clean cloth or gauze pad until it stops. If the bleeding doesn't stop, take your dog to the vet as soon as possible.
If you're worried about your dog's overall health and well-being, visit your veterinarian for an examination.
If your dog bites his tongue, it's important to know what to do. It's also important to know what not to do.
The most common cause of a dog biting its tongue is when the animal is eating too quickly. The tongue gets caught in the teeth and can come out of the mouth with some force, causing injury or bleeding.
Other causes may include:
Injury to the mouth or jaw
Infection or abscessed tooth root
Gum disease
Fractured tooth root
---
Will a dogs tongue heal itself?
A dog's tongue is a very important part of their body. It is used for many things, including eating and drinking.
A dog's tongue can be injured by either the dog biting it or from another source. The question is: Will a dogs tongue heal itself?
The answer may be both yes and no. If the injury to your dog's tongue is minor, such as being cut while eating, then it should heal itself without any problems.
But if the injury is more serious or has been neglected, your dog may need medical attention.
If you suspect that your dog's tongue may be injured, contact your vet right away so they can determine what course of treatment is necessary for your pet.
Dogs have a powerful healing ability. They can heal themselves with their own body heat, and they don't need to see a vet if they are sick.
But if your dog has been bitten by another dog or a wild animal and the wound is deep enough to expose the muscle tissue beneath, then you should take him to the vet immediately. A dog's tongue can heal itself, but it will not be able to do so if there is an infection present.
The good news is that most dogs recover from wounds on their tongues without needing any medical intervention at all.
If your dog does have an injury that requires treatment, however, keep in mind that it's important not to let the wound get infected.
If your dog's tongue has been ripped off, there may be an open hole underneath where it used to be — this is called a fistula. Left untreated, this could allow bacteria into his mouth and cause him serious health problems down the road.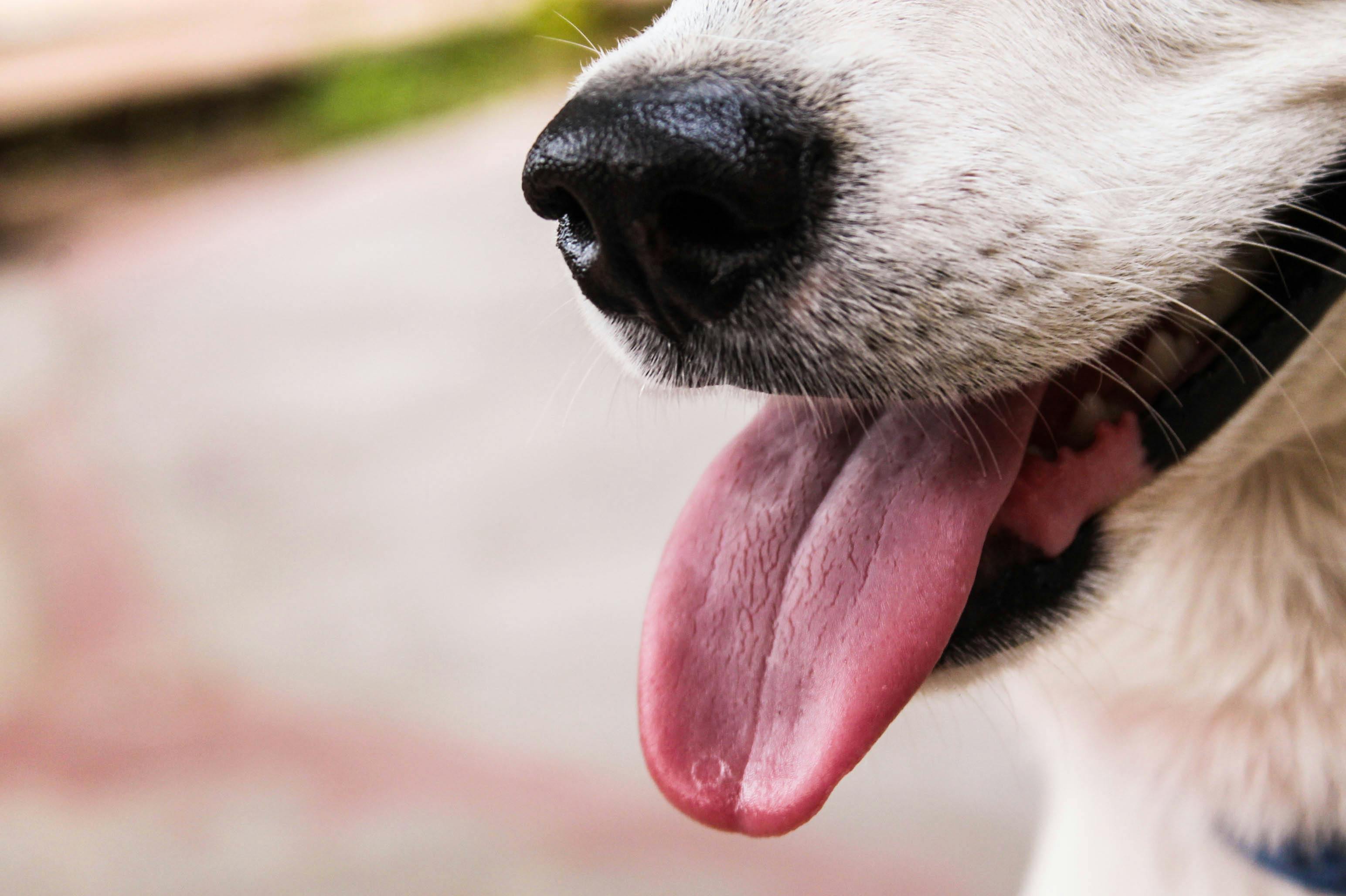 A dog's tongue is a major contributor to their overall health. It's an essential tool that helps them consume food and water, as well as clean themselves and the surrounding areas.
A dog's tongue might look like any other part of their body, but it serves many purposes. It's actually made up of layers of tissue that hold blood vessels and nerves.
These layers help a dog taste food, drink water and even breathe through their mouth if their nose becomes blocked with mucus or blood.
---
How do you treat a dog's mouth wound?
Mouth wounds are common in dogs. Mouth wounds are often the result of a fight with another dog, but they can also happen when a dog bites his or her tongue or cheek.
Mouth wounds can cause pain and discomfort for your dog, and if left untreated, they can become infected.
When this happens, you need to determine the severity of your dog's wound. Is it a small cut that can be dabbed with a cotton swab? Does it need stitches?
Are you dealing with an open wound that's contaminated and needs to be cleaned up before it can be stitched up?
If you're uncertain about how serious the problem is, make sure to consult with your veterinarian to determine the best course of action for your dog.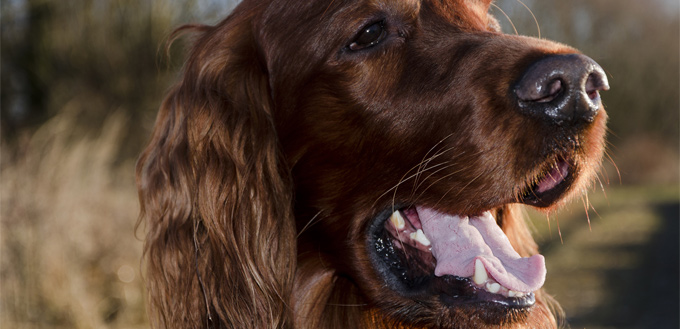 For minor wounds, you can use an antiseptic spray or solution to clean up any debris, dirt or bacteria from around the wound site.
Sterilize your hands using an alcohol-based hand sanitizer before touching any part of your dog's mouth or face. Clean out any hair around the wound so you have better access to it.
Once you've cleaned out all the debris, apply some antibiotic ointment to help prevent infection and promote healing. If there's any bleeding present, apply pressure over the area until it stops flowing.
If there are stitches needed for closure after cleaning out the area, I suggest you to take your pet back into your vet's office so they can stitch up their mouth properly.
If you have a dog with a wound in his mouth, it's important to get medical care as soon as possible. The sooner the wound is treated, the better chance you have of preventing infection and saving your dog's teeth.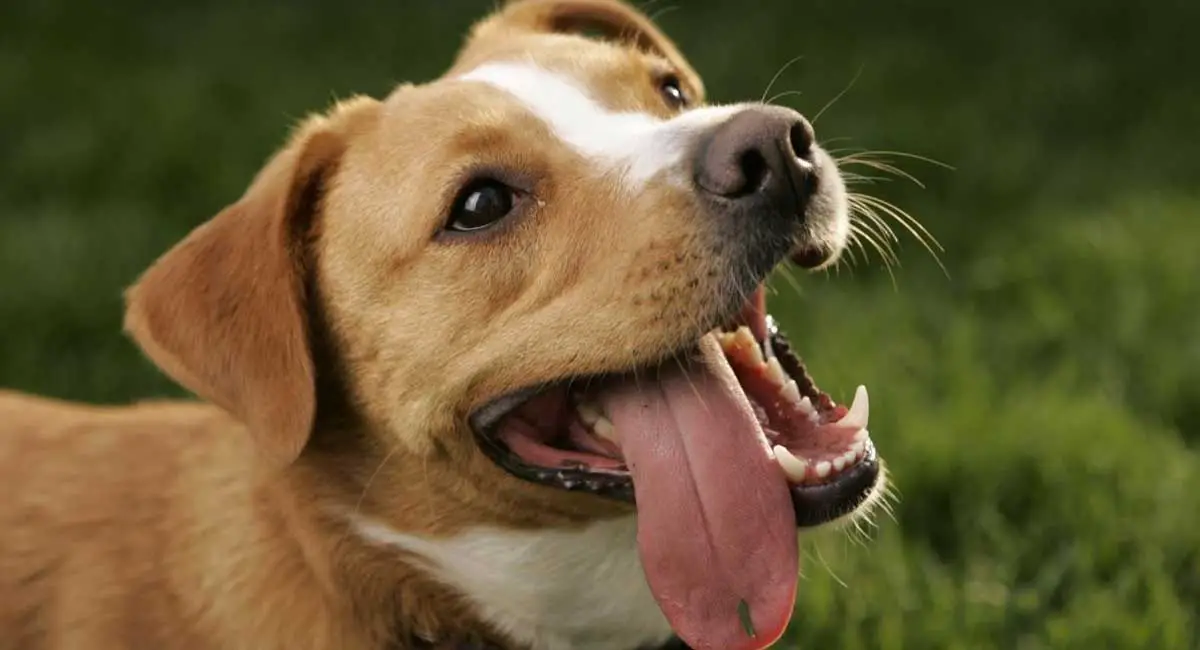 If your dog has an open wound in his mouth and you can't find any obvious foreign objects that may have caused it — like broken glass or food — then it's probably safe to assume that he bit himself.
This happens when dogs are nervous or excited or if they're teething and chewing on things they shouldn't be chewing on.
If this is the case, you can also use an Elizabethan collar (also called a cone) to keep him from biting at his mouth until it heals and make sure he doesn't choke on anything while wearing it.
If there's a foreign object stuck in your dog's mouth, you'll need to take him to the vet right away so they can remove it safely.
---
How do I know if my dogs mouth hurts?
Dogs can have a variety of mouth problems, including pain and discomfort. If your dog is not eating or drinking normally, or if he's having trouble opening his mouth, it's important to get him to a vet as soon as possible.
It's also important to pay attention to any behavioral changes in your pet that could be caused by dental issues.
Symptoms of a sore mouth include:
Swelling or redness around the gums. Dogs with periodontal disease may have swollen gums that are red and tender.
Reduced appetite or refusal to eat. If your dog doesn't eat because he's in pain, he may lose weight and become dehydrated.
Bruxism (grinding teeth). Bruxism is a sign of pain or stress in dogs, so if your pet has been doing this regularly for some time, it could mean something is wrong with his mouth. Your vet will be able to determine if this is the cause of your dog's behavior problems once he examines him thoroughly and performs any necessary tests or procedures.
Drooling excessively from the mouth (often called slobbers). Excessive drooling is also a sign that something is wrong with your dog's mouth.
Lethargy. If your dogs looks depressed or not active as usual, you may want to look for any potential problems inside its mouth.
Whining. There are many dogs that express any kind of discomfort through whining, however that may not always be the case for pain in mouth.
---
What to do if your dogs tongue is bleeding?
A bleeding tongue can be caused by a number of things, including injury, infection, cancer and other health problems. Some dogs might have a hemorrhagic diathesis, which means they are more prone to bleeding than others.
If your dog has a bleeding tongue, he may lick at it or drool excessively. He might even begin coughing up blood. If you see blood on his gums or teeth, take him to the veterinarian immediately.
If the bleeding is from something on the outside of your dog's mouth, such as from biting or chewing on something, it's important to remove that object.
If your dog has been injured in some other way and is bleeding, you'll need to take him to a vet for treatment. You may have to do some first aid before you can get him there.
A suggestion I want to give you is to try to get him to swallow an ice cube or small piece of ice. Ice should help stop the bleeding and cool down any swelling inside his mouth. You may have to hold his tongue back while he swallows.
If you have hydrogen peroxide on hand, you can also use it as a mouth rinse after cleaning out any foreign material that might be causing the bleeding.
Don't use too much peroxide; just enough so that it turns bright red when mixed with saliva. The goal is just enough to clean out any foreign matter and get rid of bad breath without irritating his gums or causing more pain than necessary.
Dogs' tongues are often dry and rough because they are used to clean their teeth and gums.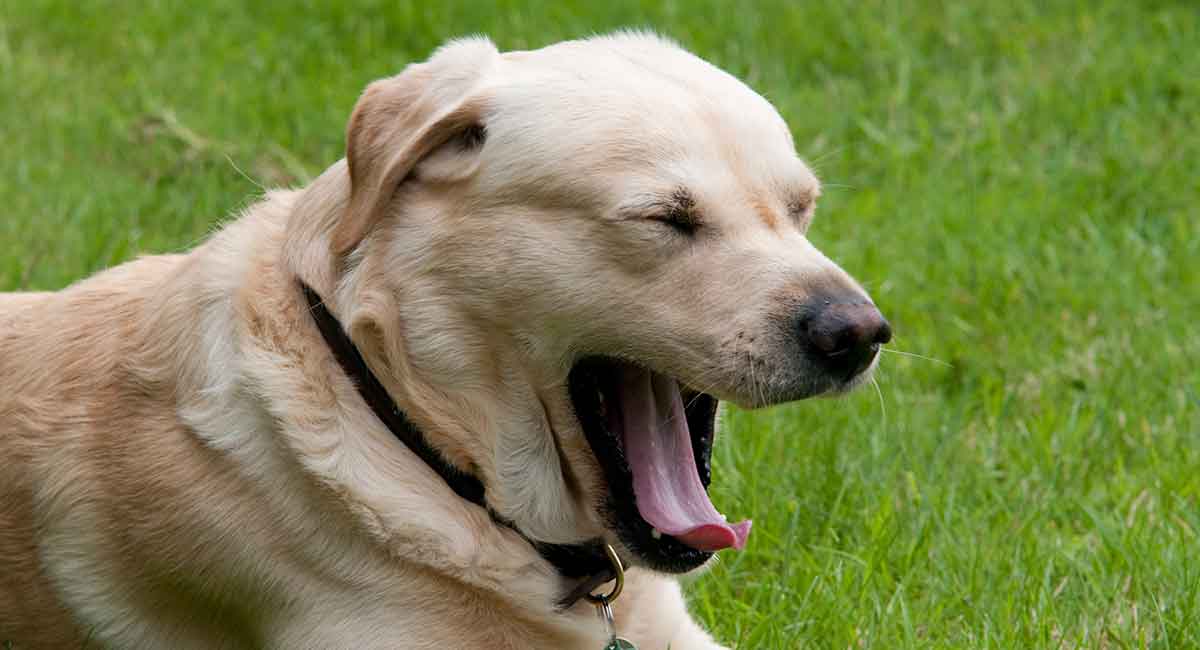 When a dog licks itself or something else, bacteria on its tongue can cause the skin to become irritated and bleed. This type of bleeding is called "geographic tongue" and it often resolves itself without treatment.
A small percentage of dogs have an infection in their mouths called stomatitis (also known as pyometra), which causes inflammation of the gums and inner lining of the mouth.
Stomatitis can make a dog's tongue sore, red and swollen. If you notice this problem in your pet, take him or her to the vet immediately because it needs treatment before it spreads throughout his body.
---
Can dogs bite off their tongue?
It is possible for dogs to bite off their tongue. This can happen when a dog bites too hard on something, like a bone or toy.
If the force is great enough and the bite is held for too long, the tongue can be ripped from the base of the mouth.
This type of injury can be life threatening because it can lead to massive bleeding and shock.
However, although it can happen, it is very rare. In fact, mother nature has given dogs a mouth conformation that prevents this from happening.
If your dog has bitten off his tongue, first make sure he is breathing. If he stops breathing or breathes heavily, call your veterinarian immediately.
If he is breathing normally and there is no bleeding, apply pressure to the wound with your hand to stop the bleeding until you can get veterinary attention.
An injury to the mouth or tongue can also cause bruising, swelling and discoloration of the surrounding tissue. It is important to keep your pet clean after such an injury so that any dirt or debris does not get into the wound.
It is possible for your dog to swallow his tongue when nervous or frightened by something such as a loud noise or being scolded by his owner.
In order to prevent this situation from happening again, try distracting him with treats and praise when he becomes anxious or excited so that he focuses on something else instead of becoming frightened or upset by what might be happening around him.
---
Can Dogs Swallow their Tongue?
Dogs can get their tongues stuck in all types of situations. Some dogs may accidentally swallow their tongues while eating or drinking.
Other dogs may get a small piece of food stuck in the back of their throat, which causes them to panic and try to pry the object out with their tongue.
Whatever the cause, there are several things that can happen when a dog swallows its tongue:
The dog may have difficulty breathing or eating due to inability to use its tongue.
The dog may develop an infection from saliva pooling in its mouth or throat.
The dog may have trouble swallowing and regurgitate food, water or saliva on himself when trying to eat or drink.
Generally, it is not dangerous for your dog to swallow its tongue but it can be uncomfortable for them until they are able to relax again and release it from their mouth.
If you notice that your dog has swallowed its tongue then try to calm them down by talking softly to them and petting them gently in order to reassure them that everything will be okay.
If your dog has swallowed its tongue, you should first try to help it relax. This is important because even if the dog is not in any pain, it's likely to be distressed by the situation and struggling to breathe.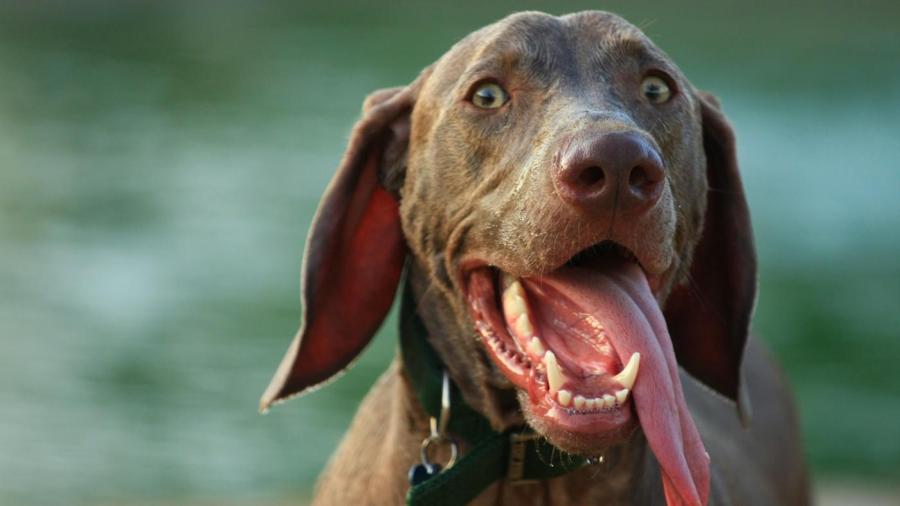 If you can't get the dog to relax, you'll need to take action. The most important step is to make sure that the tongue doesn't slip farther down the throat or into the stomach.
You can do this by putting something soft between its teeth and pushing it back towards its throat. You can also put ice cubes on top of its head to encourage salivation and make it easier for him or her to swallow again.
Once you've done this, try giving your dog water or milk to drink while holding his muzzle closed with one hand. This will help lubricate his throat and make it easier for him or her to swallow again.
The most important thing is to stay calm and keep your dog calm. If your dog is panicking, he or she will probably make things worse by thrashing around and moving their head around frantically.
This can cause more damage to his or her mouth and throat area as well as increase the chances of choking on their tongue or other foreign objects in their mouth like toys and food chunks.
---
Can Dogs Live Without a Tongue?
A dog's tongue is an essential part of his life and his body. It is used to lap water, lick food, and clean his face. The tongue also helps with tasting, swallowing, and speech. In short, a dog's tongue is vital for many aspects of his health.
When your dog loses his tongue, he can no longer taste what he's eating and may eat less because of this. Dogs also use their tongues to help clean themselves by licking their fur to remove dirt and dust from it.
This leaves them with an unkempt coat that can lead to infections if left unattended.
A dog can live without tongue, but it can be difficult. A dog without a tongue will find it hard to eat and drink. It's not easy to say how long a dog could live without its tongue as every case is different.
However, some dogs have been known to survive for some years after losing part or all of their tongues.
If the tongue is cut or torn from the mouth, then healing may be possible if the wound can be stitched together and treated with antibiotics.
If the tongue has been bitten off, then there is little chance of survival without intervention by a vet or surgeon.
If your dog lies in such a situation, you should not be looking for blogs to solve your problems, instead the best option for your dog will be to visit your local vet as soon as possible for an assessment on whether any treatment can be offered to save your dog's life.