Pitbulls are a very loving and loyal breed of dog. They are known for their courage and strength. However, they can also be very sensitive and emotional. In fact, some people believe that pitbulls have anxiety more than other breeds.
If you have a pitbull and notice them acting differently than usual, it could be because they have anxiety. If you think your pup has anxiety, then it's time to learn how to calm pitbull anxiety right away!
There are certain symptoms that indicate that your dog may be experiencing anxiety. These include:
Trembling or shaking.
Stress panting (heavy breathing).
Lip licking/panting/drooling.
Shaking paws or legs.
Hiding in a corner or behind furniture.
Whining.
Destructive behavior.
The symptoms of anxiety in dogs can be very subtle and easily overlooked, especially if you are not familiar with them.
The good news is that there are ways to help your dog feel more relaxed, including some simple exercises and games that can improve the quality of life for both of you.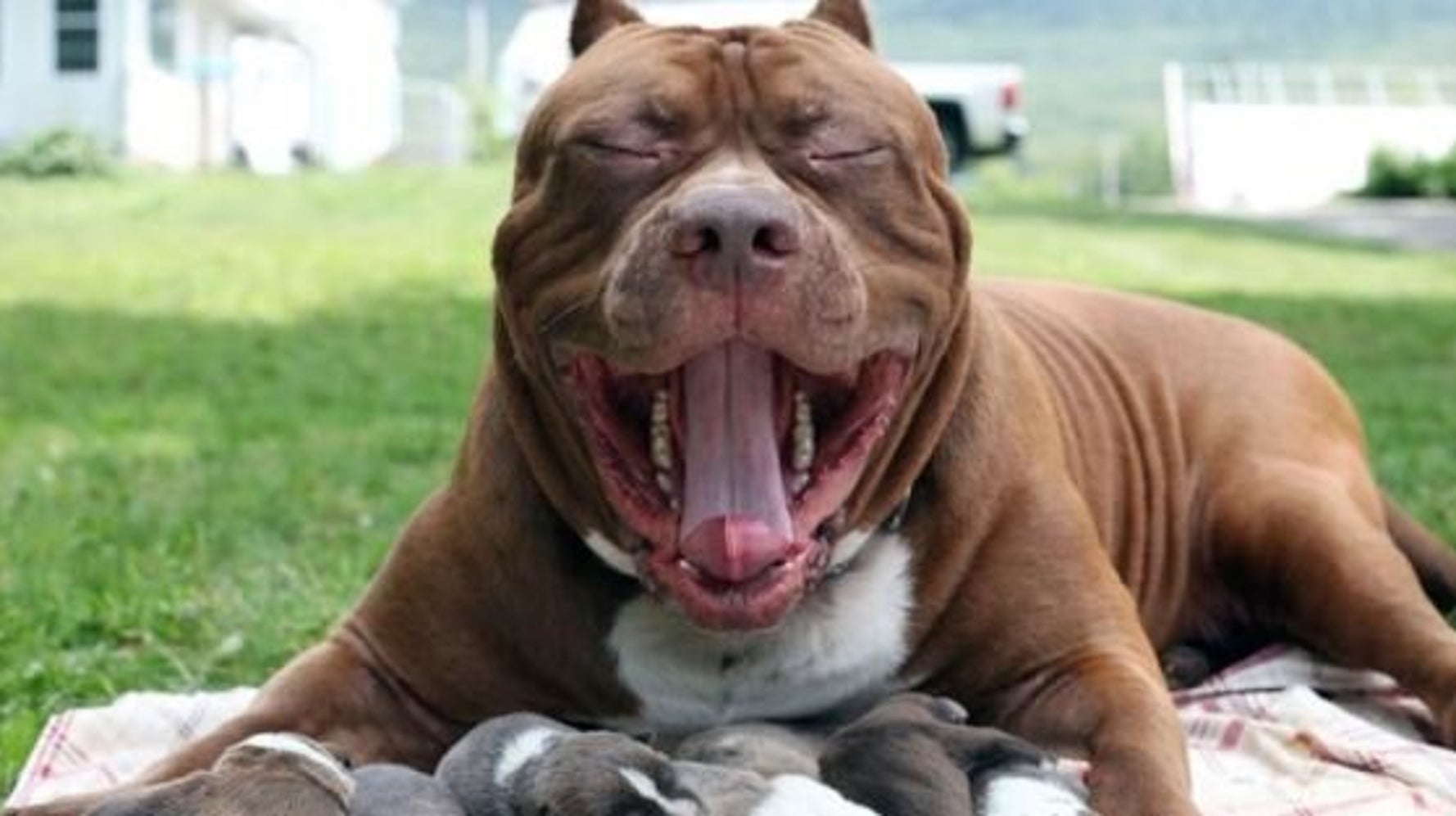 As dogs are generally very loving and playful, the best and most natural way to calm Pitbull anxiety and eventually prevent it is spending more time with your friend, maybe with a game of fetch or a longer walk!
Dogs are social creatures, and they need to be with their humans. It's not uncommon for dogs to experience separation anxiety when left alone.
It's also not unusual for dogs to become anxious when they don't know what to expect. This can happen when there are changes in routine or environment, such as moving to a new home or going on vacation.
---
Are Pitbulls prone to anxiety?
Pitbulls can be very prone to anxiety, especially if they are not properly trained and socialized as puppies.
While dogs can experience anxiety at any age, the most common time for it to develop is between 6 months and 2 years of age.
One common myth about pitbulls is that they are all prone to anxiety. Like all breeds, there are some individuals who suffer from anxiety disorders, but this isn't something that is exclusive to the breed as a whole.
Pitbulls do make great family pets, but they need an owner who understands how to handle dogs with anxiety and sometimes aggression issues.
It's important not to train your pitbull in unruly ways because this will only exacerbate any anxiety symptoms that he may already have.
Pitbulls are generally friendly, loyal and affectionate dogs. They are highly intelligent, which makes them easy to train. However, they can also be stubborn and may not respond well to harsh discipline.
Pitbulls are very protective of their owners, especially children. They make excellent watchdogs but they may not always be good guard dogs since they tend to bark at everything that moves.
However, when it comes to anxiety and its symptoms, most of the time you can fix it by giving more attention to your Pitbull, as it is a very energetic breed and wants to be involved in every aspect of your life, especially when they are pretty young.
If you notice some symptoms, but you don't think it is because of anxiety, there may be another underlying cause, maybe clinical, that needs to be addressed by a vet.
Even though Pitbulls are prone to anxiety. They are one of the most adaptable breeds in the world and will happily adjust to any environment if given the opportunity.
This is due to the fact that pitbulls were originally bred for fighting, but then were rescued and trained for therapy work. As such, they have a very high tolerance for different environments and situations.
---
Why is my pitbull always anxious?
Pitbulls are very loyal, affectionate, and intelligent dogs. They're also very energetic and athletic, so they need plenty of exercise to help them burn off their energy.
When they're not exercising or playing with their family and friends, pitbulls can get bored easily, especially if they don't have enough mental stimulation.
This is why it's important to find new ways to keep your dog occupied, whether it be through training or other activities that will challenge their mind.
The good news is that there are many ways you can help your anxious pitbull feel more comfortable in his environment, including:
Providing him with plenty of exercise – Exercise helps relieve stress, so taking your dog for a walk every day is a great way to help him relax. You should also make sure he gets plenty of opportunities to run around in an open space where he doesn't have to interact with other people or animals (unless he's trained for off-leash play).
Regular grooming sessions – Grooming sessions are a great way for you and your dog to spend time together while getting some much needed bonding time. When grooming your dog at home, make sure he has access to fresh water.
Swimming – Pitbulls are very strong and athletic dogs but they are also actually very decent at swimming! There's nothing better than a good swim for a dog on hot days! You can bring your dog wherever you want as long as it is a place where dogs are allowed, many dogs love the sea but others may like the lakeside more! Check out how long can dogs swim?
Play Fetch – Playing fetch is another great way to get your dog moving around outside and having fun at the same time! All it takes is an old tennis ball (or any other ball) and a little imagination! Be sure not to throw the ball too hard though or it might hurt! Fetch is something you can also play with a wood stick, as dogs love sticks!
Pitbulls are a high-energy breed that need lots of exercise and attention. They are also very intelligent, which can make them challenging to train.
They are often aggressive towards other dogs, so they need to be socialized with other animals from an early age.
When they're not being exercised or trained, they tend to get bored quickly and may become destructive or aggressive if not given something else to do.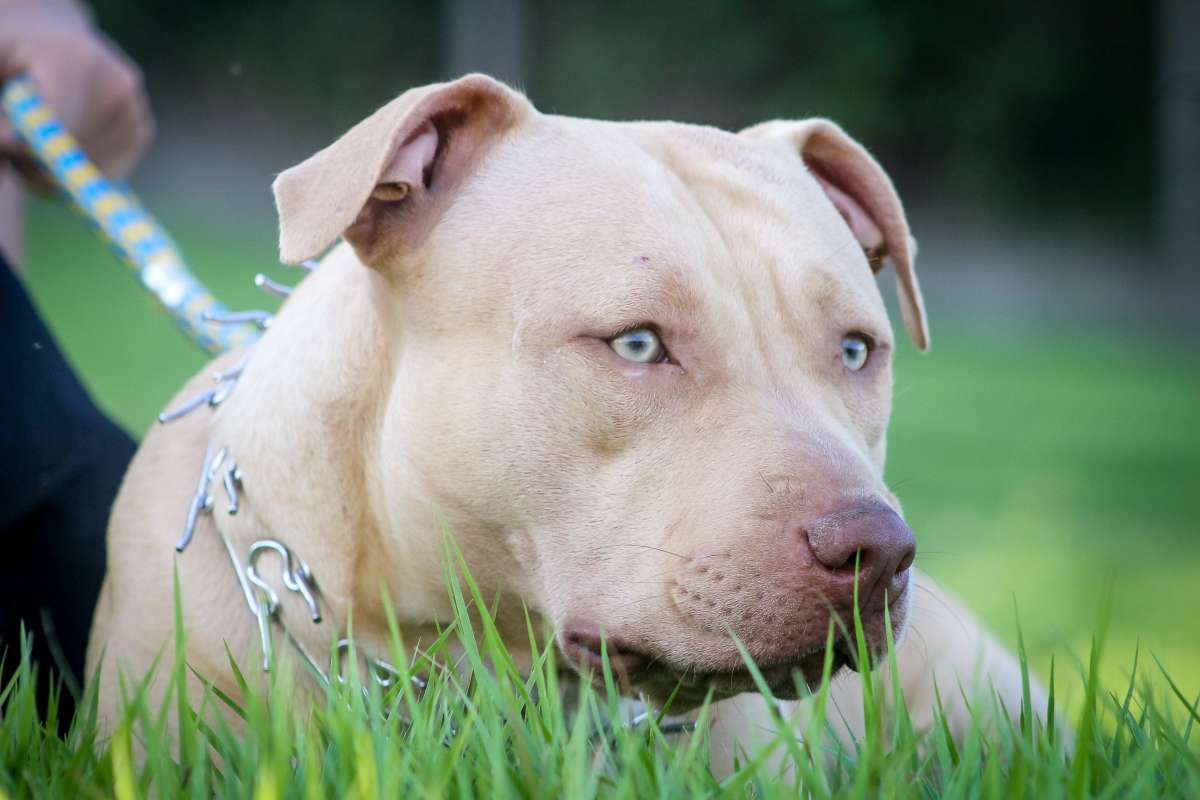 Pitbulls are known for their loyalty to their owners and their families, but this means that they will often form strong attachments with one person in particular (usually the owner) which can lead to separation anxiety when that person isn't around.
This can cause problems if you have to leave your pitbull alone for long periods of time, such as when you go to work or when you go out on errands.
---
Are Pitbulls clingy?
Pitbulls are extremely affectionate with their owners. They love to play and cuddle with them, and they will even go to great lengths to show you how much they care.
Here you can know a lot more about clingy Pitbulls.
If you're looking for a dog that will follow you from room to room and be by your side as much as possible, then a Pitbull might be a good choice for you.
However, if you don't want your dog to be constantly underfoot, then a Pitbull isn't the right choice for you, at least during the early days.
These dogs have very strong personalities and can be challenging to train if they don't have enough mental stimulation or exercise.
Pitbulls are not naturally clingy dogs. They can be very good with children and other pets, but they can also be protective of their territory. If you want a dog that is going to follow you around everywhere, then a pitbull is not the right breed for you.
They are independent and confident dogs that do not need attention constantly. You can leave them alone for hours at a time without any problems.
They are also not likely to bark at everything they see like smaller breeds like Chihuahuas tend to do. If someone comes to the door, they might bark once or twice but then they will go back to whatever they were doing before it happened.
Pitbulls love attention and can become quite clingy if they don't get enough of it. They have an incredible sense of smell and hearing, so they can easily tell when their owners are coming home by the sound of their footsteps or the scent that lingers on their clothes or shoes.
Pitbulls are intelligent dogs that want to please their owners. They can be trained easily if you start training them at an early age.
You can train them to do almost anything if you are consistent with your training methods and show them what is expected from them by using positive reinforcement techniques instead of negative ones such as hitting or spanking your dog whenever it does something wrong.
Pitbulls also tend to get along well with other dogs when they are raised together from an early age.
However, this does not mean that they won't fight with other dogs if they are not properly socialized at an early age or if they did not receive proper training on how to behave around other dogs at home or in parks etc.
---
How do you calm a pitbull?
We all know that Pitbulls are very active and energetic dogs, but sometimes they can be a bit too much for some families.
If you have a pitbull, you know that they have a lot of energy and need to be exercised on a regular basis. If you don't have time to take them for walks or play with them every day, you might find that your dog is becoming more active in the house, maybe too much.
It's not easy to calm down an excited pitbull. Pit bulls are known to be excitable, energetic and quite playful.
They can get overexcited and anxious when they're outside their comfort zone. This can lead to aggressive behavior if we don't know how to deal with it.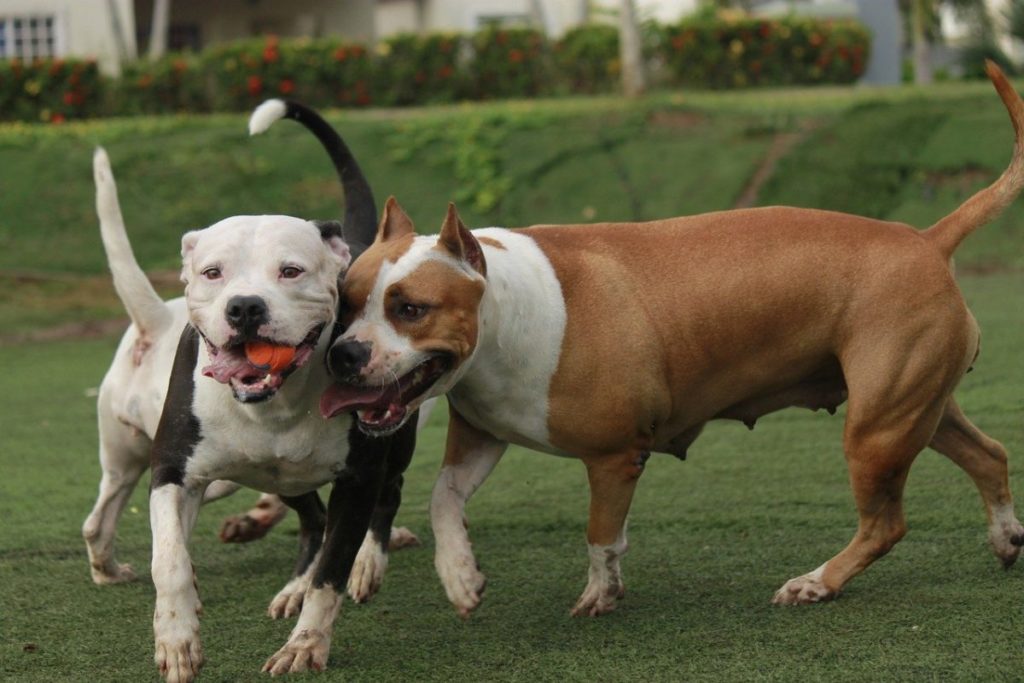 When dealing with a stressed out dog, it's important that we take control and show them who's boss! We need to be firm but gentle at the same time, so our dog doesn't get confused about what we expect from them.
The best way to calm a Pitbull is to make sure they are well exercised and have plenty of exercise time. If they do not get enough exercise, they can become bored and frustrated. A bored and frustrated dog will often act out or be destructive.
Pitbulls are very intelligent dogs and need to be kept busy with mental stimulation as well as physical activity.
If your Pitbull is not getting enough exercise or mental stimulation, it may be best to hire an in-home dog walker or take your dog to daycare once or twice a week.
If your dog is still exhibiting aggressive behavior, it may be due to fear. Fearful dogs can become aggressive because they feel threatened by other dogs who approach them when they are feeling anxious or afraid.
Try introducing your Pitbull to other dogs slowly so that he does not feel threatened by them.
---
Are pitbulls emotional?
Pitbulls are a mix of several breeds, which means they can exhibit traits from each of the breeds.
They were originally bred to be guard dogs, and they can still be aggressive when they feel threatened. However, they are also affectionate and loyal dogs who need people in their lives to keep them happy and healthy.
Pitbulls have been bred to be tough. They have high energy levels and love to play and exercise.
Because of this, you should plan on spending a good amount of time with your pitbull every day running, playing or exercising with him.
If he doesn't get enough exercise or playtime, he may develop behavioral problems like chewing on furniture or barking excessively.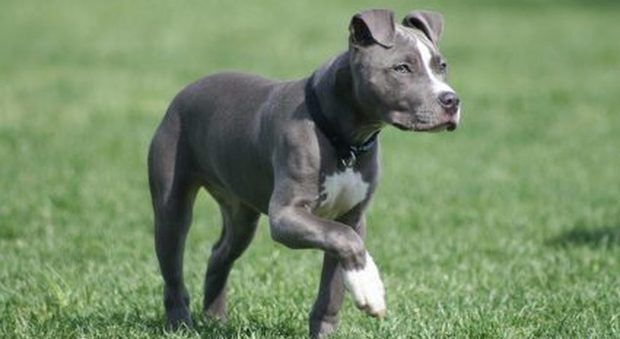 Pitbulls are very loyal dogs who enjoy spending time with their owners and other people in the household.
They often become especially attached to one person in particular, so it's important to spend as much time with your pitbull as possible so that he knows how much you love him!
Pitbulls are known for their loyalty and affection. However, they can also be very protective, which can make some people nervous.
If a Pitbull is aggressive, this is usually due to their owners not training them properly or not socializing them with other dogs.
Pitbulls are extremely intelligent and love to learn new things. They do not like to be bored and will often find ways to entertain themselves if they get bored while you are away from the house.
Pitbulls are perfect for families with children because they love kids so much! They can be great companions for young children because of their loving nature, but it is important that children learn how to treat animals properly so that neither the child nor the dog gets hurt.
---
Do Pitbulls have mental problems?
Pitbulls are not like other dogs and they have different personalities. If you don't know how to handle them, they can be very dangerous.
There are many reasons why pitbulls behave differently and they are not always in your control.
Things like their genetics, the environment they were raised in and even the way they were trained can all affect how your pit bull behaves.
However, there is one thing that you can control and that is how you raise your dog.
If you want to make sure that your pitbull has good mental health then you need to start early on in their lives so that they grow up with good habits and behaviors.
The majority of pitbulls live normal lives with no mental problems at all. However, there are some breeds that have a higher risk of developing them than others.
Pitbulls that are abused or neglected can develop many different types of mental health issues including:
Aggression towards people and other animals
Fearfulness towards strangers or new situations
Depression
Anxiety
Pitbulls can also develop mental problems if they're neglected or mistreated during their early years of life.
For example, if a puppy is separated from its mother before it's 8 weeks old or if it doesn't get enough socialization with other dogs or people, it could become fearful or aggressive when faced with stressful situations later on in life.
The media has played a huge role in causing misconceptions about pit bull behavior. They often report on isolated incidents involving a pit bull that bites someone without giving the full story behind the incident.
For example, if a child is bitten by a dog while playing with it in its yard then the media will usually report "pit bull attacks child" instead of "child plays with dog and gets bit" which is what happened in reality.
This makes people afraid of all dogs who look like pits even though this isn't true at all! But in fact, Pitbulls are not more prone to mental disorders than any other dog.
---
What can I give my pitbull for anxiety?
There are two general types of anxiety that dogs can be affected by. The first is a simple, normal form of anxiety that most dogs experience when they are in new situations.
This type of anxiety usually goes away after the dog has had time to adjust to the new setting and people in it.
The second type of anxiety is more serious and may require medication or other treatment.
This form of anxiety can also sometimes be caused by medical problems like hypothyroidism or hyperthyroidism, epilepsy, or kidney disease. It may also be caused by an underlying emotional issue such as separation anxiety or phobias.
If your dog exhibits signs of anxiety in any situation for more than a week, then it is time to take him to your vet for an examination and diagnosis.
Treatment options will vary depending on what is causing the problem, but some medications can be very effective at helping dogs with this type of condition.
Dogs have very strong emotions, which can be overwhelming at times. If they are anxious or nervous, they may start to bark, whine and pace. They may also act out aggressively towards other dogs or people.
This behavior can be very stressful for both the owner and the dog, but it is still part of a dog's life.
---
Why do Pitbulls like to cuddle so much?
Pitbulls are some of the most affectionate dogs you can adopt. They like to cuddle with their owners, especially if they have been raised around them.
Pitbulls are loyal and protective dogs that love being with their human family members. Although they might have a bad reputation due to their past, these dogs can be great companions for people with an understanding of how to train them properly.
Are Pitbulls just naturally more affectionate than other dogs, or do they need extra attention because of their breed?
The answer is probably both. Pitbulls are known for being very affectionate and loving toward people, but that doesn't mean they're all the same. Some will be more cuddly than others, and some will want to cuddle with their owners more often than others.
If your Pitbull is extra cuddly, there could be several reasons why.
First, it could be because of how they were raised by their previous owners. If a dog has been treated well and loved throughout its life, it's likely that it will return that love in kind when it comes time for him or her to find a new home.
A dog who was raised in an abusive environment might not be so willing to open up and show his true personality until he feels safe enough to do so.
Second, some breeds are just naturally more affectionate than others — especially when it comes to human contact — and pit bulls are among them! They're sometimes referred to as "velcro dogs" because they love being around people so much!
Many people think of Pitbulls as dangerous and aggressive dogs, but in reality they are loving and friendly animals who are known for their loyalty to their owners.
Pitbulls can make excellent family pets because they love to be around people and enjoy being involved in everything that goes on around them.