Dogs cry for a variety of reasons. When one of your dog's cries for help, it's important to know what he's trying to tell you.
Dogs can be trained to use their cries as a way to get people's attention, especially when they need something or want something done.
However, dogs also cry out when they're hurt or in trouble. If you've ever heard your dog cry out in pain and didn't know what was wrong, this guide will help you figure out why he was crying and how to help him feel better.
How Can You Tell if Your Dog Is Crying for Help?
If your dog is hurt or sick, there may be other signs that accompany his cries for help:
He may limp or favor one side of his body; this could indicate that he has an injury or some other problem with one leg or foot
He might also growl at someone who approaches him while he's "crying"; this could indicate that he thinks they're going after him because they want to hurt him, rather than help.
Dogs cry for help, but there is a difference between what they are trying to tell you and what they are actually saying.
Dogs are like humans in that they use a variety of body language signals to communicate their feelings, emotions and intentions. One common method is through vocalizations.
When you hear your dog crying, it can be difficult to know whether he is sad, hurt or frustrated. It's important to pay attention because when your dog cries out, he may be trying to tell you something important — and ignoring him could cause more problems down the road.
Dogs are not the only animals that cry for help.
Crying is a way to communicate distress and to seek help. It is part of the evolution of all mammals.
The cries of dogs carry a lot of information, including the emotional state of the animal and the type of help they need.
Dogs are very expressive animals, and they use their bodies to communicate with us. The movement of their bodies can be an important part of how they communicate.
Crying is the sound that dogs make when they are hurt or in pain. It's usually short and high-pitched — almost like a yelp or a yip — and it can mean several different things depending on the situation.
The first thing owners should do when their dog cries out is check for injuries or any other problems that could be causing the pain. If there is nothing wrong with your dog, then you should try some different things to see if it helps calm them down and make them feel better again.
---
---
What does a dog crying sound like?
Dogs communicate in many ways, including vocalizations like barking and whining. However, some breeds are more vocal than others — especially when they're upset or hurt.
One way they show their sadness is through whining. Whining is one of the most common ways for dogs to express unhappiness or discomfort. It can also be used as a way to get your attention if they don't feel like you're paying enough attention to them.
Here's how a dog crying might sound like:
A dog crying sounds like a combination of a whimper and a yelp. It's usually very high-pitched and can be heard by humans.
A dog crying is often accompanied by other signs of distress, such as whining, pawing at its owner or trying to get away from the situation.
The first thing to do if you hear your dog crying is to check on him. If he's in pain or hurt, he may need medical attention right away.
Dogs make a variety of sounds and they can all be quite different. Some dogs may whine, some bark and some whimper. You will probably know your dog's normal sound, but if you hear an unusual noise coming from them, it could be something serious.
If your dog is crying out in pain, then it is important to take them to the vet as soon as possible. You should always see a vet if your dog is crying because they could be in need of medical attention.
If you're not sure what your dog is trying to communicate with the whining noise, try to find out what they want by looking at their body language and listening intently to their vocalizations.
For example, if your dog is whining at the door and scratching at it with their paws, they probably want to go outside for a walk or playtime in the yard.
---
Are dogs really crying when they whine?
When a dog whines, it's because something has upset him or her. The dog might be lonely, bored, hungry or in pain.
The good news is that most of the time, you can figure out what your dog wants by listening to his whining and then acting accordingly.
If your dog is whining because he's lonely, give him a treat or play with him to make him feel better. If he's hungry or thirsty, feed or water him. And if he's hurt or sick, take him to the vet as soon as possible.
If your dog just started crying out of nowhere for no apparent reason (like if he was previously fine), then take him to the vet immediately because something could be wrong with him physically.
This doesn't necessarily mean that your dog has an injury — it might just be stress from being left alone too long with nothing to do except sit around and worry about things like where his owner is and when she'll return home.
Dogs making a whining noise are often perceived as crying. However, this is not necessarily the case. It is important to realize that dogs communicate differently than humans do.
Therefore, it is important to understand what they are trying to convey through their vocalizations as well as their body language.
If your dog is whining when you come home from work or school (or any other time), it could mean that they are bored or simply need some attention from you.
If this happens often enough, however, then it may be time for you to start leaving them with someone else so that they do not become too dependent on you for entertainment.
A high-pitched whine can mean that the dog wants attention or wants to play with another dog or human.
Low-pitched whining usually means that the dog wants something from you — food or water or affection — and he doesn't like being ignored when he asks for it.
---
What does it mean when a dog cries at night?
When a dog cries at night, it is most likely because they are lonely or want attention. As a pet owner, you may want to ignore this behavior and let your dog cry themselves to sleep, but that is not the best option.
If you do not give your dog attention when they cry at night, they may develop this behavior into an ingrained habit. This could make it more difficult for you to get them to stop crying in the future.
If you are worried about your dog crying at night, here are some easy things that you can do:
Give your dog a chew toy or rawhide bone to keep them busy.
Play with them for a few minutes before bedtime to tire them out so that they fall asleep faster.
Give them extra attention during the day so that they do not feel neglected when you go to bed at night.
A dog that cries at night may be in pain, stressed or scared. The first step to helping your dog is to determine why he's crying.
If your dog is crying because he's in pain, then you should take him to see the vet. Pain can make a dog irritable and restless. He might also cry out when he sees or hears something that scares him.
If your dog cries because he's stressed or upset, try talking to him calmly and reassuringly. Let him know that everything is okay by giving him treats and petting him gently.
If this doesn't work, try putting on some soothing music or a movie — anything that might distract him from whatever is causing him distress.
However, there's still chance that your dog behaves like that purely for instinctual reasons, dogs are descendant from wolves, who used to hunt and stay awake at night.
You can learn more about why dogs bark at the moon.
When dogs cry at night, you may wonder why they're doing it and what you can do to stop them.
It's normal for dogs to whine or howl occasionally. It's possible that your dog is lonely or bored and needs some extra attention. However, if your dog has been crying consistently during the night, it's time to take action.
---
Why is my dog walking around crying?
Dogs cry for a number of reasons. They are often confused and frustrated by their inability to communicate with us. They may also be in pain or experiencing some other type of discomfort.
If your dog is acting hyperactive and whining all over the house chances are that he has perceived something that looks like a threat to him, such as a bug or a siren or even a bird.
We can interpret some of the reasons behind their cries and how we can help them feel more comfortable, so we can offer them some relief.
It's hard to say for sure without examining your dog, but there are many reasons why dogs cry, including illness and injury.
Crying is an expression of pain, fear or stress. A dog may cry when injured or ill because of the pain involved in those situations.
Dogs that are in pain will often try to hide the fact that they're injured or sick so they don't get into trouble with their owners or other members of the household.
Dogs also cry when they're scared or stressed out from something like being left alone at home by themselves all day while their owners are at work, having a new baby in the house that keeps them awake at night barking nonstop at whatever might be outside their window (lawnmowers, leaf blowers) or even being mistreated by their owner if he/she doesn't know how to properly train their canine companion!
Dogs who suffer from separation anxiety often exhibit signs such as pacing, excessive salivation, panting and sometimes even panic attacks when left alone.
You may notice that your dog will become clingy with you if you leave, which can make it difficult for you to go out in public because he won't want to be separated from you at all!
---
Why would a dog yelp for no reason?
A yelp is a sudden, sharp bark. It may be a vocalization that's actually made by the pain of your dog. It could also be a sign of fear or stress.
Yelling is often used as a way to get attention or help when the dog is in distress.
Yelping can be caused by many different things:
Pain or injury
Fear and anxiety
Excitement and happiness
They're excited or anxious about something
They're playing with another dog and want their friend's attention
It is not uncommon for dogs to yelp or bark without cause. In fact, it is normal behavior for a dog to vocalize from time to time.
There are many reasons why a dog will yelp, but there are also steps you can take to help prevent your dog from making this noise.
Dogs make noise for many reasons, but the most common reason is simply because they want attention.
If you have ever been around a dog when it starts yipping, it is likely that you were paying attention to something else and did not notice that your dog wanted your attention until after he started barking or yelping.
If you ignore him when he is making noise, he may continue to do so until he gets what he wants: your attention.
Dogs also often bark at other dogs or people while on walks because they want their owners to stop walking so they can play with the other dog or person they see ahead of them on their walk instead of continuing on with their walk as planned.
If you ignore these types of noises, your dog could learn that barking at other dogs and people while out on walks gets him what he wants — namely more playtime with other dogs or people.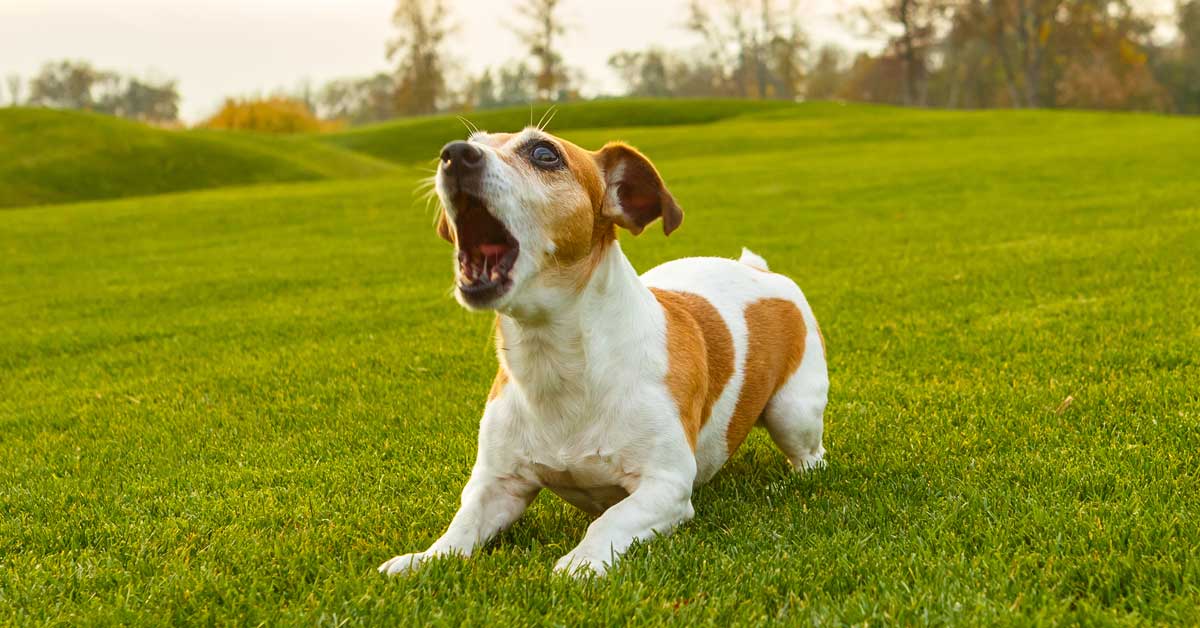 If your dog is yelping for no reason, it may be a sign of pain. This could be the result of an injury or illness that's causing him to feel discomfort.
Yelping is often associated with pain. It's a way for dogs to tell people that they're in pain and need help.
Some dogs yelp when they're frightened or anxious, but if this happens regularly or only when you're around, there may be something else going on.
If your dog yelps frequently, particularly when you're not around (or if it happens when you leave the house), it's best to take him to the vet as soon as possible.
There are many reasons why your dog could be yelping for no reason, including:
Injury or illness (e.g., arthritis)
Pain from vaccination
Pain from injury or surgery
Dental problems (e.g., tooth abscess)
If your dog suddenly starts yelping for no apparent reason, the first thing to do is check for obvious injuries.
Have someone look at your dog for any signs of bleeding or broken bones and listen for any unusual noises coming from his chest or abdomen. If you can't find anything obvious, take him to the vet.
---
What does depression look like in dogs?
Depression in dogs is a serious issue, and it's important to recognize the signs and symptoms of depression in dogs.
Depression can have an impact on your dog's quality of life, so it's important to seek treatment as soon as possible.
Depression is characterized by a persistent low mood that lasts for more than two weeks.
Your dog may show signs of lethargy, loss of appetite, weight loss and lack of interest in activities that used to make him happy. There are many different types of depression, including: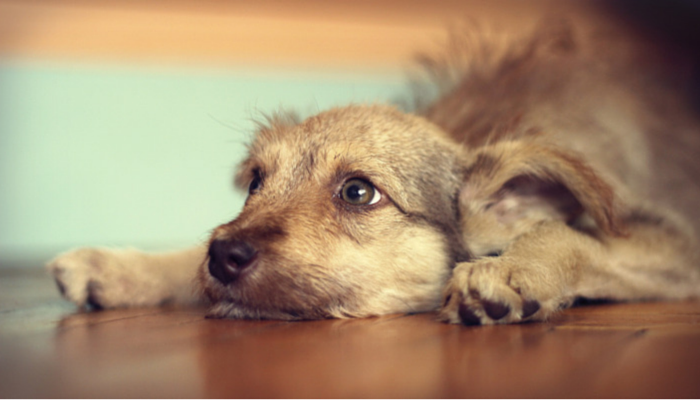 Major depressive disorder (MDD): This type of depression affects your dog's moods and emotions so severely that he loses interest in things he usually enjoys doing, such as playing with other dogs or going on walks with his family members.
The condition typically develops slowly over time and can result from stressful events like losing a family member or moving to a new home.
If you have a dog, and you're concerned about his or her mental health, you may be wondering what signs to look for to determine if your dog is depressed.
Dogs can experience depression just like humans. It can be caused by a number of things:
Loss of a loved one
Poor Exercising
Needs Attention
Loss of freedom
Illness or injury
Change in environment (such as moving to a new home)
Change in routine (such as going from working every day to being retired)
There are other causes too, including hormonal changes, neurological problems and more.
Depression in dogs is a common topic among pet owners and veterinarians. It's one of the most difficult conditions to diagnose, because it can be confused with other behavioral issues.
Many dogs don't show any outward signs of depression, so it's important to know what to look for. If your dog shows some of these symptoms, contact your veterinarian right away.
The signs of canine depression vary from one dog to another but can include:
–Loss of appetite
-Lethargy
-Sleepiness
-Lack of energy
-Inability to enjoy normal activities
-Changes in behavior
-Hiding from people
-Licking paws excessively
-Overgrooming
-Pacing and constant movement
-Aggression towards other people or pets in the home
---
How do you know if your dog wants help?
Dogs are great at giving us clues that they need help, but we need to be paying attention to know what they are trying to tell us.
Dogs often need help for the same reasons as humans: medical issues, behavioral issues, or because they are lost or scared.
When dogs need help, their body language is often subtle and it can be difficult for people who don't know them well to notice when something is wrong.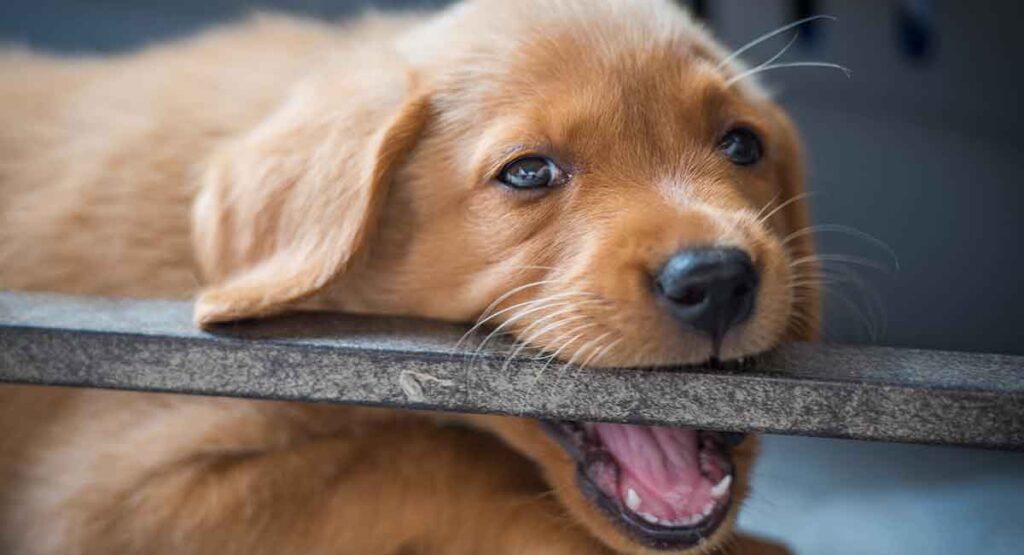 Some dogs have learned that if they act normal, no one will notice and they won't get in trouble for needing help.
Other dogs are too scared or hurt to show any signs when they need help, which leaves us clueless about what's going on with them until it becomes an emergency situation.
A dog that's in distress may bark or whine, growl or yelp — but the most common signs are usually subtle.
A dog that's trying to tell you something will try to get your attention but only if she thinks she can get away with it, said Dr. Lisa Radosta, a veterinary behaviorist at VCA Animal Hospital of North Hills in Pittsburgh and author of "Dog Speak."
"Dogs are masters at hiding their pain and suffering," Radosta said. "They're also masters at reading our faces and our body language."
If you suspect your dog is in pain, you want to ask yourself these questions: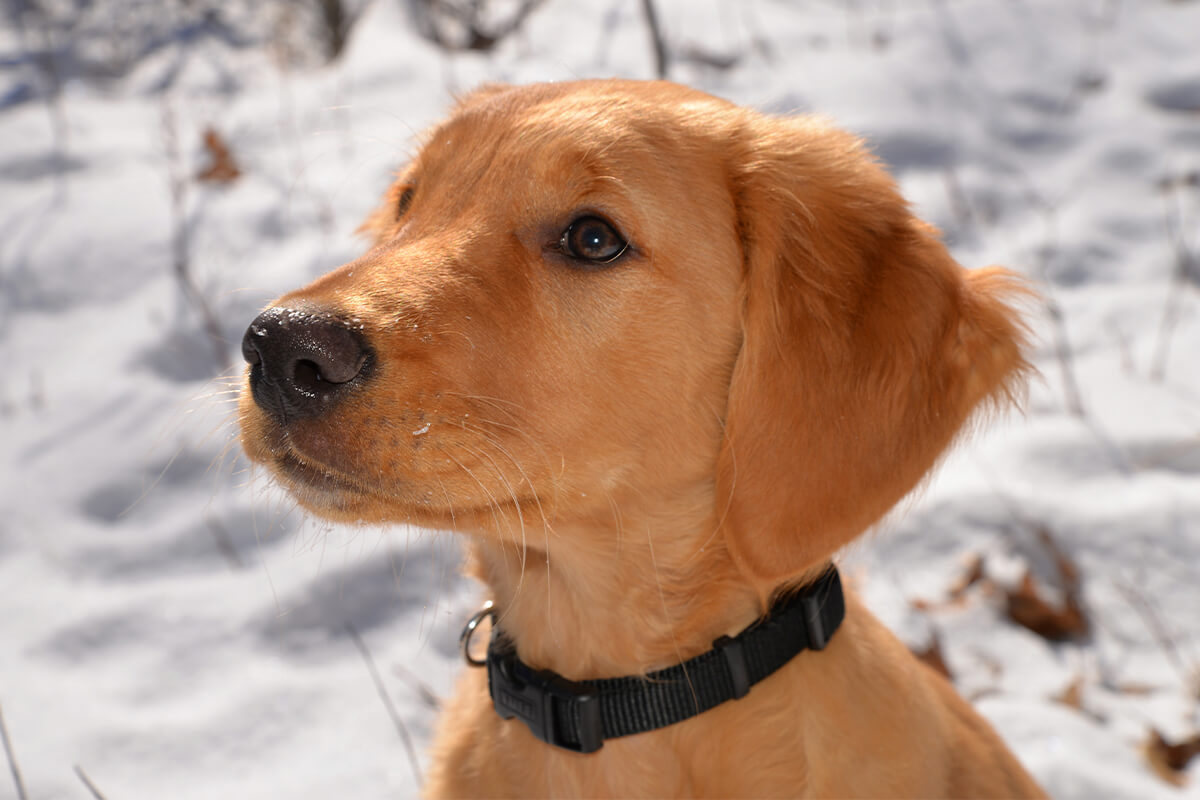 Is the animal reluctant to move? Or does she limp when she walks? Does she cry out when you touch her?
Does she want to be left alone? Does she avoid physical contact with people or move away when approached?
Does the animal seem lethargic or depressed? Is she unable to play normally with other dogs or humans?
If you are unsure about whether or not your dog needs help, here are some signs:
Limping – One of the most common signs of injury in a dog is limping. Dogs have an amazing ability to mask pain, so if they are limping, it's likely because something hurts.
Vocalization – Many times when dogs are injured they will vocalize in an attempt to get attention from their owners. This is especially true in smaller breeds as they tend to be more vocal than larger breeds.
Rigid stance – If a dog experiences significant pain, they will often hold themselves stiffly until the pain subsides. This can be seen with older dogs who have arthritis or hip dysplasia (as well as other conditions).
Excessive drooling – If this is accompanied by vomiting or diarrhea — both signs of gastrointestinal problems — it could mean that something in his stomach is irritating his digestive system and causing him discomfort from the inside out. It might also mean that he ate something poisonous such as chocolate or rat poison.
Excessive Panting – If your dog has shortness of breath, he may be gasping for air or may be panting heavily when he breathes fast and shallowly. This can indicate an underlying disease like heart disease or lung disease that requires medical care from a veterinarian immediately.