Dogs are known to be big fans of cheese, but they aren't the only ones. Cheese is a favorite snack for many people and it's not just because it tastes good. There are many reasons why humans like cheese, and dogs do too.
Cheese is high in fat, which is what makes it so tasty for our canine friends. It also contains protein and calcium, which both dogs and humans need in their diets to stay healthy.
Cheese is also very easy to chew and digest, making it a great treat for puppies who are still learning how to eat solid foods.
Some dogs love cheese so much that they will do anything to get some! You may have seen videos or photos on social media of dogs who run after their owners when they see them holding cheese slices or sticks.
You have to be careful though when feeding cheese to your dog. In fact there are many that are lactose intolerant, which means that they lack the enzyme needed to break down lactose in dairy products.
Some breeds do better with cheese than others, but even those who cannot tolerate it may still enjoy a nibble now and then without getting sick.
Cheese is one of the most popular treats for dogs. It has a strong, distinctive taste and smell, so it's not surprising that dogs like it.
Cheese is safe for your dog to eat in small amounts, but it isn't good for them on a regular basis. Here's why dogs like cheese — and why you shouldn't give it to them all the time:
Cheese contains casein, which is an ingredient in many dairy products. It's also found in some medications and supplements.
When dogs eat something with casein in it, their bodies can't break down what they've eaten as easily as they would if they ate something without casein.
This can cause diarrhea or vomiting because there aren't enough digestive enzymes available to break down the food into nutrients that can be absorbed by the body.
If a dog eats too much cheese at once or eats too much over time, this problem could get worse until it affects their health seriously enough that they need medical attention immediately (or even die).
However cheese also contains many nutrients such as protein, calcium and phosphorus. We know, it also has high amounts of fat and calories.
For that reason, it works great as a treat or simply as a snack, If you're feeding your dog cheese as part of his regular diet, only give him small amounts — no more than 2 ounces per week due to its high fat content and calorie count.
If you're using cheese as a snack or treat, feed no more than once per day so he doesn't get too many calories from it.
---
---
Does cheese make dogs happy?
Dogs love cheese. It's a fact that most dog owners are well aware of. But why is it that our dogs seem to get so excited when we bring out the cheddar?
The answer lies in evolution. Dogs have evolved to be attracted to the scent of dairy products because they're high in fat and protein, which are two nutrients that were scarce for our canine ancestors before domestication.
But even though your dog doesn't need cheese to survive now, its evolutionary history makes it hard for him to resist the temptation of a tasty treat.
The reason dogs love the flavor of cheese is that it has an interesting chemical reaction when it enters their mouths.
It releases endorphins — chemicals that make them feel good — into their bloodstreams. This makes them happy!
In addition, cheese contains the amino acid tryptophan, which helps produce serotonin and melatonin. These two chemicals help the brain regulate moods.
Casein is also believed to lower blood pressure in dogs and may reduce irritability in some animals.
It also has an appealing scent that makes most of them salivate. When we eat something tasty, our mouths produce saliva as part of the digestive process.
Dogs do this too! So when you feed your dog some cheese, it triggers their salivary glands and makes them drool like crazy.
Of course, some dogs like certain types of cheese more than others — for example, I used to have a dog who loved cheddar but won't touch Swiss or mozzarella.
And just because your dog likes one kind doesn't mean he'll like all kinds… or even any other time! That's because dogs have very strong preferences.
---
How much cheese can a dog eat a day?
Cheese is a great source of calcium and protein. This means it's good for your dog's bones and muscles. But it also has fat, which can make it hard for your dog to digest.
However, you can't make a tab with exact numbers when answering such a question, because it depends on too much factors.
If you feed cheese to your dog, my suggestion is just to keep these points in mind:
Don't overdo it. Cheese is high in fat, so don't give your dog more than a tiny bit at once. A small amount of cheese would be about one-fourth cup (60 ml) of cottage cheese or ricotta cheese per day.
Choose low-fat varieties when possible. Cottage cheese and ricotta are lower in fat than other cheeses such as mozzarella or Swiss.
Consider age and size when choosing a type of cheese for your dog. Puppies and senior dogs tend to have weaker stomachs than adult dogs, so they may be more likely to have problems with eating too much cheese at once or having problems digesting it all at once.
Dogs can generally eat cheese, but it depends on the type of cheese and the size of your dog.
Most cheeses are safe for dogs to eat in small amounts, but some cheeses are toxic to dogs.
---
What type of cheese can dogs eat?
There are a lot of types of cheese that dogs can eat. Some cheeses are more nutritious than others, however.
Cheese is made from milk and can consist of a number of different ingredients including salt, enzymes, and bacteria. Dogs do not have the enzyme needed to break down lactose in their bodies so they must be careful when eating cheese.
Most cheeses contain enough salt to cause digestive upset and diarrhea in your dog. If your dog has a sensitive stomach this can be even worse for him or her.
Most cheeses are fine for dogs except those with a high lactose content and those that have been preserved or processed with preservatives or other ingredients that could be harmful to them if eaten in large quantities by your pet.
However, there are some types of cheeses dogs can eat safely such as Mozzarella cheese. This soft white cheese made from cow's milk has a mild flavor that most dogs like and isn't harmful for them if eaten in moderation.
Dogs can also safely eat hard cheeses such as cheddar, Swiss and Parmesan. These cheeses are high in fat, protein and calcium, which are all healthy nutrients for dogs.
---
Is cheese good for dogs?
Dogs are carnivores, which means they should eat a diet rich in protein and fat. However, dogs can also benefit from the nutrients found in cheese.
Cheese contains calcium, phosphorus, vitamin A and B vitamins such as riboflavin (vitamin B2). Cheese is also a good source of protein for dogs. Some cheeses are higher in fat than others and contain more calories per serving than other types of dairy products.
Cheese can be a great addition to your dog's diet if he gets enough exercise and doesn't have any allergies or digestive issues that would make it unsafe for him to eat cheese.
Cheese is generally considered safe to eat by most dogs when it is served in small quantities and not excessively consumed over time.
Dogs who have not been exposed to cheese before should be given small pieces of cheese to see if they have any allergic reactions such as itching or digestive upset.
It's best to treat cheese as a special snack rather than an everyday treat.
Cheese contains lactose, which can be problematic for dogs who have digestive problems.
Dogs with lactose intolerance may experience diarrhea, vomiting or gas after eating dairy products. If your dog has this problem but loves cheese anyway, try giving him a small amount as an occasional treat.
Some cheeses contain more lactose than others. Blue cheese is one of the highest-lactose cheeses — so if you know your dog is sensitive to dairy products, avoid giving him blue cheese at all costs!
The fat content in most cheeses makes them high in calories — which isn't necessarily bad if you're looking for a high-protein treat that will fill up your pooch quickly and effectively.
But some dogs may not tolerate high-fat foods well if they have pancreatitis or other gastrointestinal issues that affect their ability to digest fats effectively.
---
Does cheese calm dogs down?
There are some types of cheese that can calm your dog, but many types will cause them to become hyperactive.
The type of cheese that is best for calming your dog down is cottage cheese or yogurt.
Cottage cheese has a lot of calcium and yogurt has probiotics which promote good gut health in dogs. Yogurt also contains lactose which helps to reduce stress levels in dogs.
However, if you feed your dog a large amount of hard cheese, it can actually make them hyperactive instead of calming them down.
This happens because hard cheeses contain tyramine which can be toxic to dogs if they consume too much at one time or during certain seasons (like spring) or during certain times of day (like late afternoon).
Cheese is both tasty and filling, so it's a great treat for dogs who need to lose weight or are underweight. And because cheese is high in fat and protein, it's also a great choice for growing puppies.
But the reason that most of us think of when we see our dog with a chunk of cheddar in its mouth is that cheese has calming properties — specifically, eating cheese can help relieve anxiety and stress in dogs.
It's not just because it tastes good — although that certainly helps! The reason that cheese is so effective at calming dogs down has to do with its chemical makeup.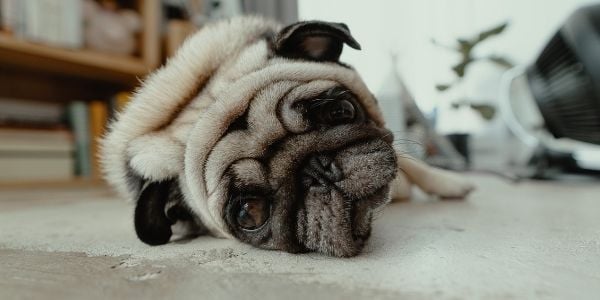 Specifically, cheese contains tryptophan — an amino acid found in all types of protein — which helps regulate brain chemicals like serotonin and dopamine.
Serotonin plays an important role in mood regulation; it makes us feel happy and relaxed when it's present in our brains at normal levels, but too little serotonin can lead to depression or anxiety disorders.
Dopamine is another mood regulator that influences the brain's reward center; when dopamine levels are low, we may become irritable or frustrated easily due to a lack of motivation or energy.
---
What cheese is toxic to dogs?
Cheese is not toxic to dogs, and most dogs love cheese. However, some cheeses can be dangerous for dogs.
Cheese is made from milk, but there are several different types of cheese. Some are safe for dogs to eat while others should be avoided or fed in moderation.
Raw milk cheese has been linked to the spread of listeria bacteria in humans. While this bacteria is naturally found in raw milk, it can be killed during the pasteurization process.
Dogs who eat raw milk cheese can contract listeriosis — which causes fever, muscle aches and diarrhea — from the listeria bacteria if they're not healthy enough to fight it off naturally.
Some cheeses contain mold that can be harmful for dogs if consumed in large amounts or over a long period of time.
The mold produces mycotoxins that can cause gastrointestinal upset and neurological damage if ingested by your dog on a regular basis.
These toxins may also cause liver damage in some cases if they aren't cleared out by your dog's body quickly enough before they reach his liver cells.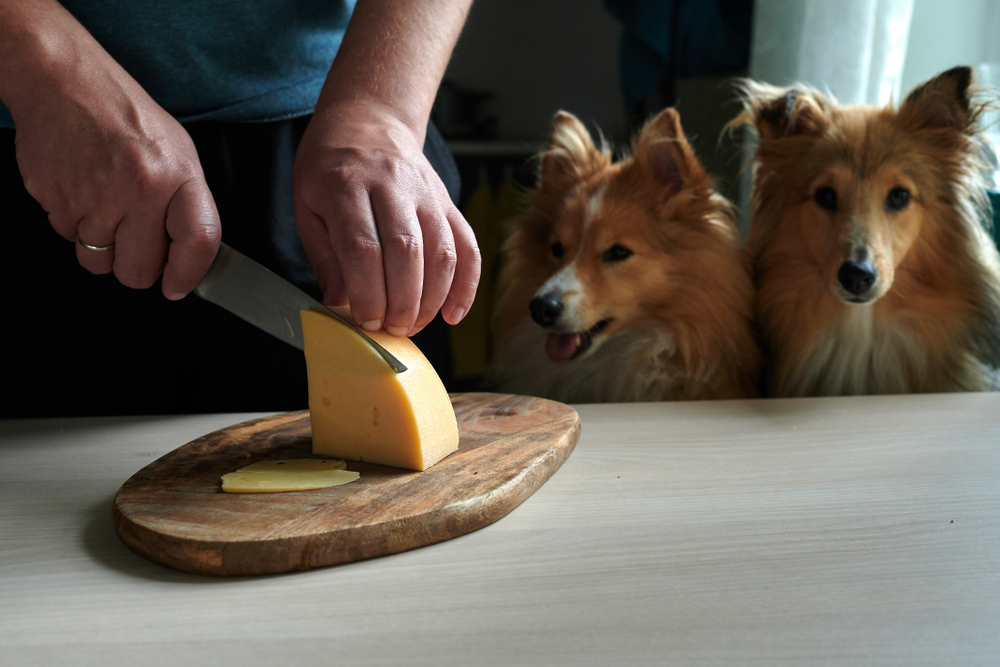 Also cheese with herbs and garlic can be dangerous for dogs because it contains ingredients that can be toxic to your pet.
This kind of cheeses contain natural toxins called cyanogenic glycosides. These compounds release cyanide when digested by animals (including people) or insects such as termites that eat wood that contains these poisons naturally.
This is the reason why these kind of cheese can upset some dogs stomachs.
---
Can Dogs have Cheetos?
Cheetos are delicious little snacks that are made from cheese. They are crispy and crunchy.
The great thing about Cheetos is that they come in many different flavors and they can be eaten by both humans and animals.
Cats, dogs, and other animals love to eat these delicious treats. However, there are some concerns when it comes to feeding your dog cheetos.
Dogs enjoy eating these tasty snacks just as much as their owners do. The problem with giving your dog this snack is that it could cause problems for them if they have too much of it or if they have certain health conditions like allergies.
If you want to give your dog a treat but you don't want them to have any problems then you want to pay attention on the quantity you are giving and maybe starting with just one chip or two.
The main ingredient in Cheetos is cornmeal. Corn can cause digestive upset in dogs, so it's best to keep your dog away from these snacks if has already suffered stomachaches.
The cheese powder coating on the outside also contains whey, which could cause digestive upset in some dogs as well. The artificial coloring used to make the cheese powder blue and orange may not be safe for canines either.
Dogs do not need to eat snacks like Cheetos, but if you want to give them something crunchy or salty and don't know what else to give them then try giving them plain popcorn instead.
Plain popcorn has no additives or preservatives, so it shouldn't cause any negative reactions in your dog.
In conclusion, Cheetos are not toxic to dogs, and there is no harm in giving a few chips to your dog, as long as you know that they are high in fat and salt. This can lead to weight gain, which may cause other health problems.
The ingredients in Cheetos are also not good for dogs. The corn meal used in the snack is high in starch and carbohydrates, which your dog's body doesn't need.
---
Is Cheddar cheese OK for dogs?
There's no danger in feeding your dog a small amount of cheddar cheese. The only problem is that cheddar cheese is high in fat and sodium, so don't overdo it.
Cheddar cheese is not the healthiest food for dogs, but it's not terrible either. As with any treat or snack, make sure to keep portions small and offer it in moderation.
And keep your dog's overall diet balanced by feeding him high-quality dog food with plenty of protein and fiber.
If your dog loves cheddar cheese, try freezing some pieces in ice cube trays to make his favorite treat even more fun!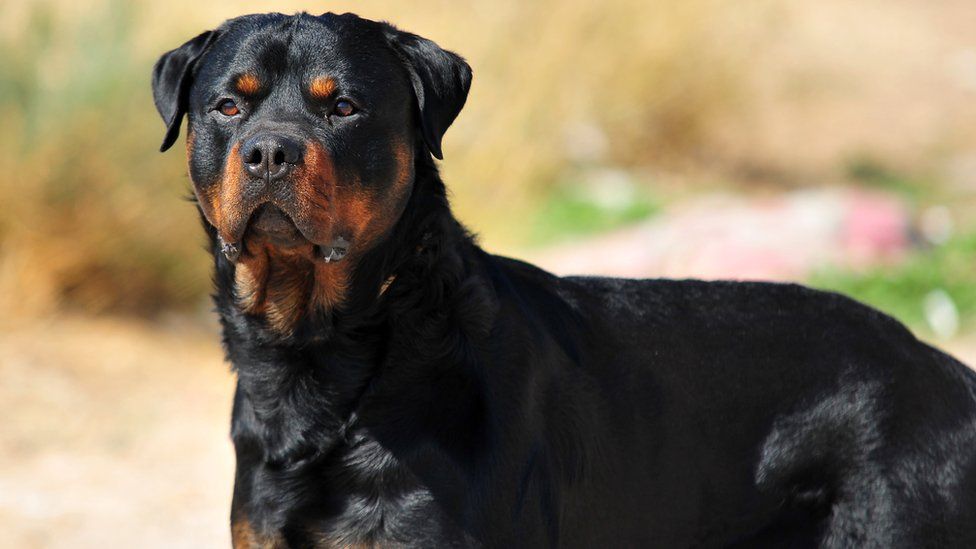 The main concern with giving your dog any kind of dairy product is making sure they don't have an allergy or intolerance to it first.
If you're concerned your dog might be lactose intolerant, talk to your vet about how much dairy they should have each day (if any).
Cheddar cheese is made from cow's milk and contains lactose, which can be problematic for dogs because they lack the enzyme to digest it.
Dogs also lack the enzymes needed to break down casein, a protein found in dairy products.
If your dog eats cheese and seems fine, he will likely be fine with other types of cheese as well.