As a dog owner, you're probably aware that dogs are known for their tendency to be picky eaters.
It doesn't take long to realize when you have a picky dog on your hands, either. They just won't eat unless it's hand fed.
But what do you do? You can't go around hand feeding your dog every meal—you've got work to do!
Therein lies the problem: while dogs may be picky eaters, they can also be food aggressive, and if they're not given the food they want when they want it, they get aggressive.
If your dog won't eat unless you're standing over him and hand-feeding him, it can be a bit of a pain. However, there are a few possible explanations for this behavior.
An important thing to keep in mind is that what may seem like a picky eating habit could actually be a sign of an underlying medical problem. If your dog is refusing food, it's always wise to consult with your vet first.
They'll be able to discuss any potential medical reasons and help you come up with a plan for getting him back on his feet.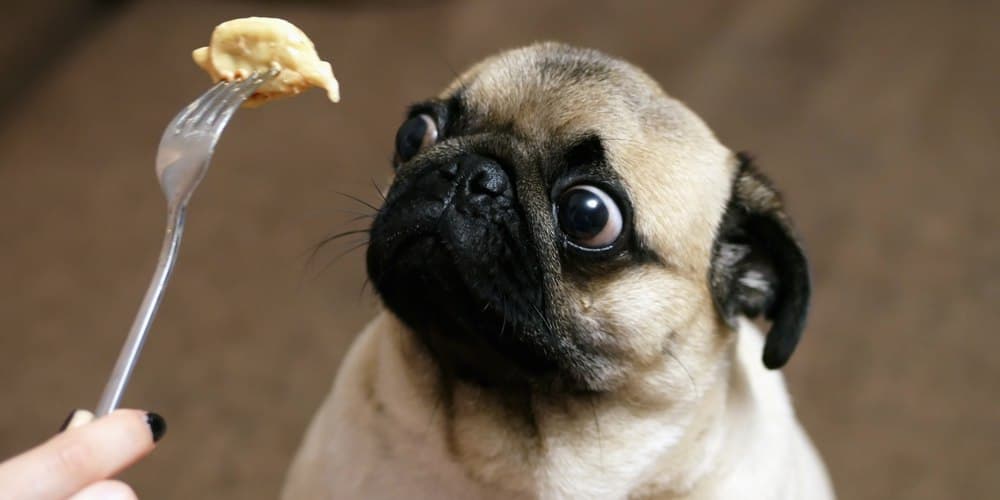 If the problem isn't medical, however, there are a few simple explanations for why he might be refusing to eat unless you hand-feed him.
One reason could be because he's just not hungry enough to eat without coaxing; another might be that he simply likes the attention you're giving him while you're feeding him.
To help you determine which is the case, let's look at some of the other possible reasons and how they might manifest themselves in your dog's behavior and appetites.
Sometimes it seems like dogs have an endless supply of energy—and then suddenly, they don't want to do anything at all.
If your dog seems to have lost interest in food altogether, it could also mean that he is suffering from an underlying allergy caused by food, here you can find the best foods for dog allergies.
---
---
Why will my dog eat from my hand but not from his bowl?
Dogs are not known for their table manners. They're happy to eat their food out of a bowl, but they'll also eat out of your hand when they feel like it.
There are a few different reasons why your dog may eat from your hand but not from his bowl.
The first thing you need to determine is whether your dog understands that the bowl is for food or not.
You can do this by putting a treat in the bowl, and if the dog doesn't eat it right away, put it back in the bowl and repeat this process several times until he starts eating it out of the bowl.
It's possible that your dog is simply being playful and enjoys the attention that comes with eating from your hand.
Dogs can be very social animals and many dogs enjoy spending time with their people.
If you have a food-motivated dog, it's often easier to train them to eat from a hand than it is to train them to sit before eating or any other similar trick.
It might also be that your dog has learned that he needs to work for his food. Some dogs will only take treats if they are given by hand and will ignore any treats that are left in their bowls.
If this is the case with your dog, try putting some of his favorite treat in his bowl and see if he eats it there instead.
Some dogs are just picky eaters, and they might be more willing to eat when they're given something that's already in their mouth.
Other dogs may have food aggression issues, so they view eating as a competition between them and whoever else is around.
But there's also a more serious reason why your dog might not want to eat out of his bowl: He's afraid of getting sick.
Dogs get very protective over their food, which is why most of them won't let you near their bowls with something you haven't eaten yourself first (like raw meat).
If your dog has been ill recently, he may be afraid that you're going to give him something bad again.
The best way to solve this problem is by feeding him separately from the rest of the family — either in another room or by taking him outside while everyone else eats dinner inside.
Dogs are not always the easiest animals to train, especially when it comes to eating.
Dogs can become picky eaters for a variety of reasons. Some dogs may not like the food you offer them due to taste or texture.
Some other dogs may be picky because they are still learning what is acceptable and what is not.
---
Should I hand feed my dog?
Hand feeding is the process of feeding a dog or cat by hand. This can be done with soft foods like canned food, or with hard foods like kibble. Hand feeding is generally used to bring a new puppy or kitten into your home, or to help an older pet who is having difficulty eating.
Benefits of hand feeding:
Helps you bond with your pet. It's important for pets to feel that they are part of your family and this can be done by hand feeding.
If you have a younger puppy, it will also help them learn their name and their commands more quickly because you will spend more time interacting with them and teaching them what to do.
Hand feeding also helps in bonding with older dogs who may have behavioral issues such as aggression towards humans if they don't feel comfortable with them.
It's easier on your pet's teeth and gums since they don't have to chew as much when eating from a bowl as opposed to eating from the floor where they would have to chew on items like toys or treats that can cause damage over time if they are not taken out regularly
Risks of hand feeding:
Hand-Feeding Can Cause InfectionHand-feeding is not recommended because it can result in infection. Not only can there be bacteria present on the hands of the person feeding the animal, but also there's a good chance that the food being offered contains bacteria as well. This can cause an infection in your dog's digestive tract, especially in pups,and possibly even lead to life-threatening conditions such as sepsis.
Hand-Feeding Can Make Your Dog SickIn addition to the risk of infection when feeding your dog by hand, there's also a chance that he could become ill from inadvertently eating something dangerous during his mealtime. While most dogs are smart enough to avoid eating something that could hurt them, some may not be aware of what should and should not go into their mouths and might accidentally eat something that could make them sick or even kill them if ingested in large quantities (such as grapes).
Another risk in hand-rearing puppies is overfeeding. Many dog owners assume that if their puppies aren't eating enough on their own then they should just feed them more often throughout the day. But this can actually be harmful for young puppies because they don't know when they are full yet and may overeat.
---
How do I Stop hand feeding my dog?
The only way you can stop hand feeding your dog is by replacing that behavior with other, more desirable behaviors.
Hand feeding is a choice you are making, not one your dog is making. You do not need to make this choice any longer.
If you don't want to hand feed your dog, don't hand feed your dog. It's that simple.
Sure, that sounds easy enough but it doesn't answer the question many people have about how to actually stop the behavior because it's not always as cut and dry as it sounds.
The unfortunate truth is that there is no magic bullet or quick fix to solve this problem. It takes time and commitment on your part.
By taking a little bit of time each day to work on this you can overcome this challenge and put an end to hand feeding once and for all.
If you've been hand-feeding your dog (or dogs) to get them to eat, this is great news! You're actually helping your dog's nutrition.
The downside of hand feeding is that it can lead to obesity-related disorders and health problems.
And if your dog will only eat when you hand feed him, it can be difficult for you to leave the house for any length of time without worrying about whether he'll actually eat his food.
So let's talk about how to stop hand feeding your dog and get him back on track with normal eating habits.
If you're feeding kibble, try adding something warm, like chicken broth or water, to the food—the warmth makes a difference in the aroma and taste for some dogs.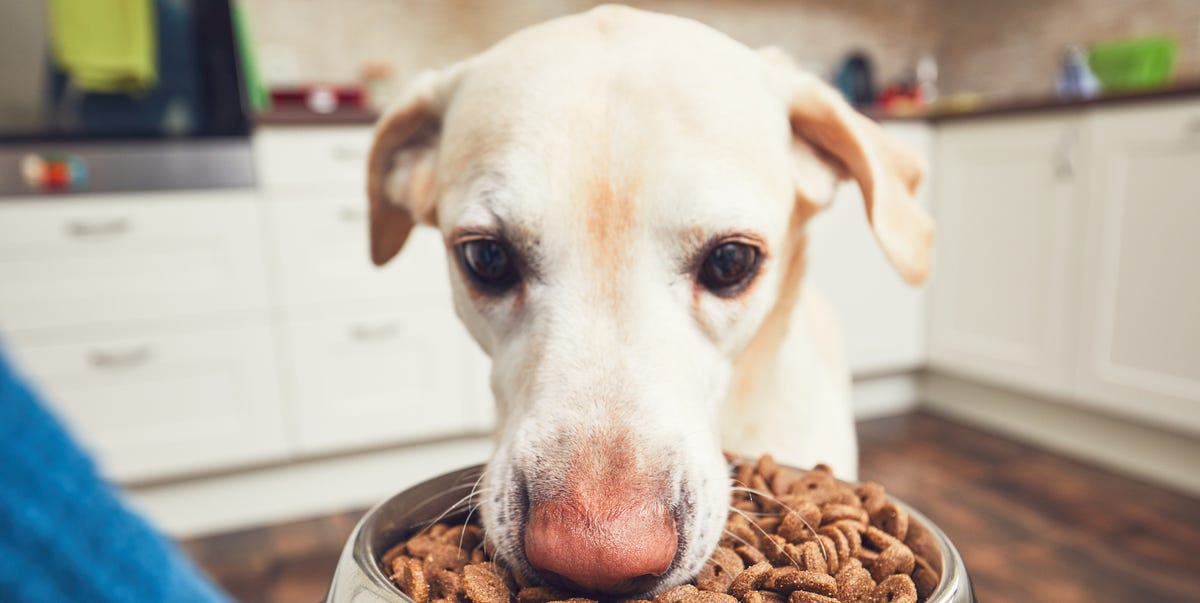 Make sure your dog doesn't have any dental problems that might be causing him pain while he eats; a trip to the vet could be in order if you suspect this may be the case.
A toothbrush might also help keeping plaque and tartar from building up on the teeth, which can lead to gum disease and bad breath.
If all else fails and/or if he's been a picky eater since he was a puppy, consider switching to a wet food diet (which may mean trying different brands and flavors); sometimes a change like that is all it takes.
As long as your dog has access to fresh water throughout the day.
Your dog should be fed at a set time, in a set location and from his bowl.
The purpose of training this behavior is to have your dog respect you as the leader of the pack, which he should perceive you to be.
If he does not, he may exhibit dominant behaviors such as begging for food and jumping up on visitors to the home.
Step 1
Feed your dog at a set time every day, preferably twice daily. Be consistent with the times you feed your dog; do not slip and give him food whenever he asks or when you're hungry yourself. Stick to your schedule.
Step 2
Place your dog's food bowl down in a place that is out of his reach but an appropriate distance from where you are eating.
Your dog should not be forced to eat alone in a separate room, but should not be allowed to eat right next to where you are eating either.
You can feed him in the kitchen while you eat at the kitchen table, or even better yet, in another room while you eat in the dining room.
Step 3
Once your dog is accustomed to getting food from your plate, he may begin begging whenever he sees you eating.
This can be embarrassing if you have company over and it can cause conflict between family members who don't want the dog at their feet every time they sit down for a meal.
Ignore your dog's begging behavior, making sure no one else around him feeds him as well. Pay attention to what makes your dog beg and try to stop that from happening again.
---
What can you feed a dog that refuses to eat?
A dog refusing to eat is a common problem. There are many reasons for it: the food may be too old or the dog might have something stuck in its throat. However, if you're sure that your dog isn't sick, you still need to figure out what's going on.
If your dog refuses to eat, try switching up their food. Use part of the new food along with part of their regular food for a few days until they get used to it.
If this doesn't work, try adding some flavor enhancers like chicken broth or bacon grease to make their food more enticing.
This step should only be taken as a last resort because it can lead to weight gain and other health issues down the line!
Once they start eating again consistently, stop offering these additions so they don't become dependent on them.
Feeding a dog that refuses to eat can be challenging, but by switching up their diet and making sure nothing is stuck in their throat you'll hopefully get them back on track soon enough!
---
Will my dog eventually eat his food?
Of course your dog will eventually eat his food! As long as it isn't spoiled or inedible, dogs are naturally driven to eat. But he may not be hungry at the time you serve it.
To know when your dog needs to be fed, you need to know what kind of appetite is normal for him.
If you're a new puppy owner, you can learn about your puppy's appetite by observing how much he eats in a given amount of time.
For example, if you feed your puppy 3 cups of dry food a day and he eats 1 cup in half an hour and another cup in an hour, then your puppy eats 2 cups worth of food every hour and a half.
If you notice that he doesn't eat as much as usual, but he's still eating regularly, there's no cause for concern.
However, if he goes more than 3 hours without eating anything from his bowl, or if he completely stops eating altogether (for more than a day), take him to the vet immediately—he may have an underlying health problem that's preventing him from eating.