Dogs fight for a number of reasons during mating. These fights can be concerning to dog owners, especially if the dogs are fighting with unfamiliar dogs or other animals.
In most cases, these fights are perfectly normal behavior and aren't something to be concerned about, but they can also become dangerous and cause severe injuries.
If you have any concerns regarding your dog's behavior, contact your veterinarian immediately.
For many dogs, the first sign of mating is a slight interest from one dog in another. The interested dog will follow the other around and often sniff their behinds or genitals.
If the other dog does not act aggressively towards them and is receptive to their advances, then mating may occur soon after.
However, some dogs will not be receptive to this interest and may show aggression towards the other dog. This can result in a fight breaking out between the two dogs.
When it comes to mating, things aren't always quite so peaceful between two dogs. It has long been thought that one of the reasons behind dog fights during mating is the presence of another male in the area.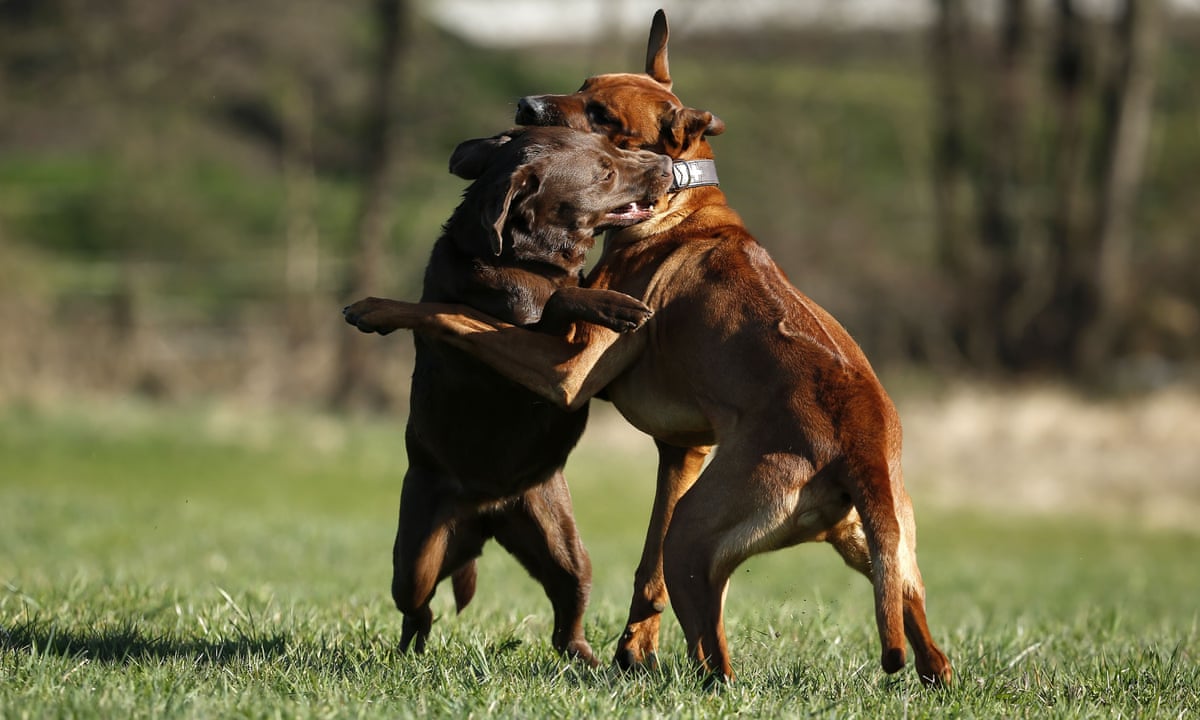 In part this is true, but it is not always the case. There are many other factors which can cause a fight to take place during mating.
When dogs fight during mating, we often see it as aggression, but it is sometimes part of the mating ritual. It may seem odd that a dog would have to fight in order to mate, but males and females are both naturally wary of each other during mating.
After all, dogs are not humans, and they do not have romantic relationships! Dogs are concerned with reproducing and passing on their genes, and they do this by following instincts.
If a dog's instincts say that he or she should be wary of a potential mate, then they will be wary. The instinct to be wary is much stronger than the instinct to reproduce, which can lead to the fight or flight response often seen during mating.
The main reason for the fighting is to be able to mate with the female. The strongest dog will win and get the chance to mate with the female. Fighting for mates is common in most species, including humans.
The main reason for this is that females are "choosy" when it comes to mates. This helps ensure that only genetically healthy and fit dogs breed, thus ensuring a healthy pack.
---
---
How do you know if a dog mating is successful?
The success of mating doesn't occur until the puppies are born. There are no signs that can tell you if the mating was successful, but there are some that may indicate a successful tie.
Taking her temperature is one way to tell if your female dog is pregnant. The best way to know for sure, however, is by having your vet perform an ultrasound or x-ray.
A "tie" is when the male dog's sperm is deposited in the female dog and it travels up through her reproductive organs to fertilize the eggs.
This happens after the male ejaculates and his penis stays inside her for another 10-30 minutes.
During this time, his sperm is moving towards the eggs and fertilizing them. Once the fertilization has occurred, she will begin to produce hormones that prevent her from being able to breed again.
You can't really tell if a tie has occurred because it happens deep inside her body where there is no visible evidence from the outside.
A female will also typically pull away from a male after they have mated, so that's not a good indicator either. However, you may see some bleeding or some vaginal discharge at this point, which indicates that breeding has occurred.
The female dog ovulates between 8 to 10 days after her heat begins. If a female dog is not in heat, or if she is beyond the time when she will ovulate, matings will not result in pregnancy.
The male dog must also be fertile. If he has been taking hormones for show, or if he has had a vasectomy, matings may occur but no puppies will result.
Mating is usually successful when the dogs are in good health, not too young and not too old. If the male dog is in good health, he will normally be able to mate successfully with a female dog that is on heat.
After mating, the female will allow herself to be mounted by other males. This is not a sign of failure of mating but a natural phenomenon called the flehmen response.
The mating position is sometimes difficult if the male dog is small but it's not unusual for small dogs to have large litters because they're often bred with larger stud dogs.
---
Will a male dog behavior change after mating?
Many dog owners ask this question because they have noticed some changes in their male dog's behavior.
The first thing that will happen after mating is that the male will start feeling very protective of his mate and their puppies. He may even act more aggressive towards other males who come near her while she's pregnant or has just given birth to their puppies.
This could be due to territorial instincts kicking in which means he wants to keep other dogs away from his mate so they don't steal her puppies or take advantage of them when they're vulnerable (such as during labor).
It may also be caused by hormones changing after mating, which can cause him to behave differently than usual around his mate too!
The second thing that will happen after mating is that the female will show signs of pregnancy such as being tired all the time and having an increased appetite for food (even things she normally doesn't like!), exactly like women.
Usually, if there has been no accident during copulation, dogs will continue on with their normal lives after they have mated. This includes continuing eating, sleeping, playing and interacting with their owners as they normally would have before they mated.
It is important to note that just because it seems like a male dog has returned to normal after mating, this does not mean it is safe for him to mate again right away. A female dog's body needs time to heal before she can mate again. In most cases, this can take about six months.
If a dog does mate again before the female's body has had time to heal properly, it could lead to serious health problems for the female and possibly even death.
Just like human men, dogs change after mating, but not the way you might think. Dogs are not monogamists, and mating with a female does not affect their behavior.
However, if your dog is involved in fighting at high levels or has been injured in mating activities, it could alter his behavior.
Dogs are social animals by nature and enjoy being around other dogs. They aren't monogamists, though.
This means that they don't pair off with one of the opposite gender and mate for life as some species do; instead, they mate only when the female is in heat and receptive to mating.
It's common for males to fight over the female when she's receptive to mating. If your male dog is involved in a serious fight during this time, he may grow more aggressive toward other males after mating to protect himself from another attack.
He may also become less tolerant of other dogs if he's injured during a fight over a female.
---
Why do male dogs cry after mating?
Animals, like humans, can have some side effects after intercourse. Dogs experience pain after mating, which is why they sometimes yelp or cry out during the act.
In addition to the physical pain they may be experiencing, male dogs might also be driven to cry out in reaction to a surge of hormones that can accompany successful mating.
When male dogs mate successfully and ejaculate, they go through a sort of natural high. The rush of hormones during this period can make them feel elated and excited—and sometimes howl with joy as a result.
If your dog is howling right after sex or otherwise acting different than usual after being with a female dog in heat, it's probably just a momentary hormonal response due to endorphins flooding their system.
If your dog has been neutered or spayed and is still experiencing pain and discomfort after mating, it could be because they have an infected prostate that can only be treated by a veterinarian.
If you notice any odd behavior from your pet after intercourse—especially if you suspect they've been injured—it's always best to consult your vet to rule out more serious health problems and put your mind at ease.
Another reason why dogs may cry after mating is because when a female dog is in heat she releases 'pheromones' and this chemical change in the atmosphere causes male dogs to lose control.
Dogs with weak nerves are more likely to cry than others who have stronger nerves. Some dogs suffer from less severe effects, such as excessive drooling or panting, but others can have it worse and will literally cry after mating.
It's important to not try and stop your dog from crying, because they aren't doing it to make you feel bad or uncomfortable; they're crying because they have no control over their emotions at that time.
---
Can a dog get pregnant while bleeding?
The first thing you need to understand about a dog's reproductive cycle is that it consists of four distinct stages: proestrus, estrus, diestrus, and anestrus. A female dog is capable of getting pregnant during her estrus stage or heat cycle (hence why female dogs are also called "bitches").
The heat cycle lasts for about two weeks, and it occurs twice a year (spring and fall). During the heat cycle, your female dog's body undergoes some significant changes – including vaginal discharge.
In fact, spotting vaginal bleeding is one of the most obvious signs that your pet is in heat. As soon as you notice this sign, you should keep your female dog away from any male dogs to avoid pregnancy.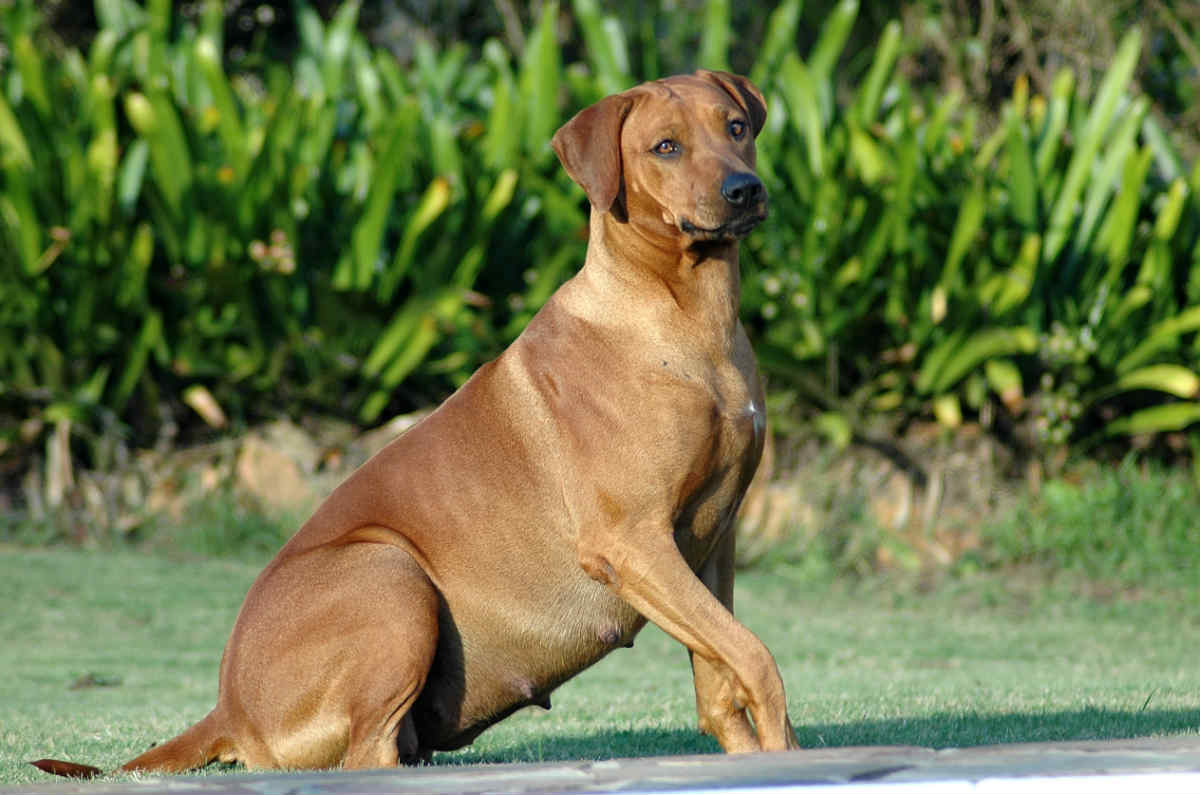 Even if there isn't any bleeding involved in the first few days after your female dog starts going into heat, she can still get pregnant. Remember that she can only get pregnant during her estrus stage, which can last up to ten days.
Dogs can get pregnant while they are bleeding. In fact, the presence of vaginal bleeding in a dog usually indicates that ovulation has just occurred, and the dog is at her most fertile time.
Most dogs will ovulate 12 to 24 hours after the bloody discharge begins, so if you are trying to avoid pregnancy, you need to keep your dog away from all males during this time period!
Therefore, if you see bloody discharge coming from your dog's vulva, it is important to keep her away from male dogs until she has stopped bleeding altogether.
---
Why is my dog sad after mating?
When a female dog is in heat, she will experience signs of bleeding, swelling around her genitals, and an overall change in attitude. Her body is preparing for the possibility of sex and pregnancy.
Once the mating has occurred, she may seem sad or depressed because her body is no longer in heat. The body's hormones will reset to normal levels, and the female dog may seem calm and collected after mating.
If your dog seems sad after mating, it is likely due to a hormonal change in her body. Mating is not just about sex: it is about reproduction. If your pet does not become pregnant, there might be a chance that she will go into heat again shortly after the mating has occurred.
However, if the mating was successful and the dog does become pregnant, she will begin to show signs of pregnancy within a few weeks. The pregnancy typically lasts somewhere between 58 and 68 days.
Some dogs may also become sad or depressed after mating because they miss their mate once they are separated again.
Dogs do not have as strong of an emotional attachment as humans do when it comes to sex; however, some dogs can get attached to other dogs or animals they mate with on occasion.
If your dog shows signs of sadness or depression after mating, she could also be experiencing stress or anxiety due to changes in her environment or schedule, changes in diet or an illness that requires medical attention.
---
Do dogs vomit after mating?
This has been a common question for dog owners, who usually find their dogs sometimes vomiting after mating. As a matter of fact, this is not unusual as it is normal for dogs to vomit after mating.
Vomiting is the act of throwing up food or liquids through the mouth. This can be due to a number of different reasons. In many cases it's harmless and not much to worry about but in other cases, vomiting can be an indication of a more serious problem.
Vomiting in dogs is not always an indication of disease. Sometimes, it could be due to excitement or anxiety; other times, it could be due to eating something that does not agree with the stomach or even from eating too much food at once.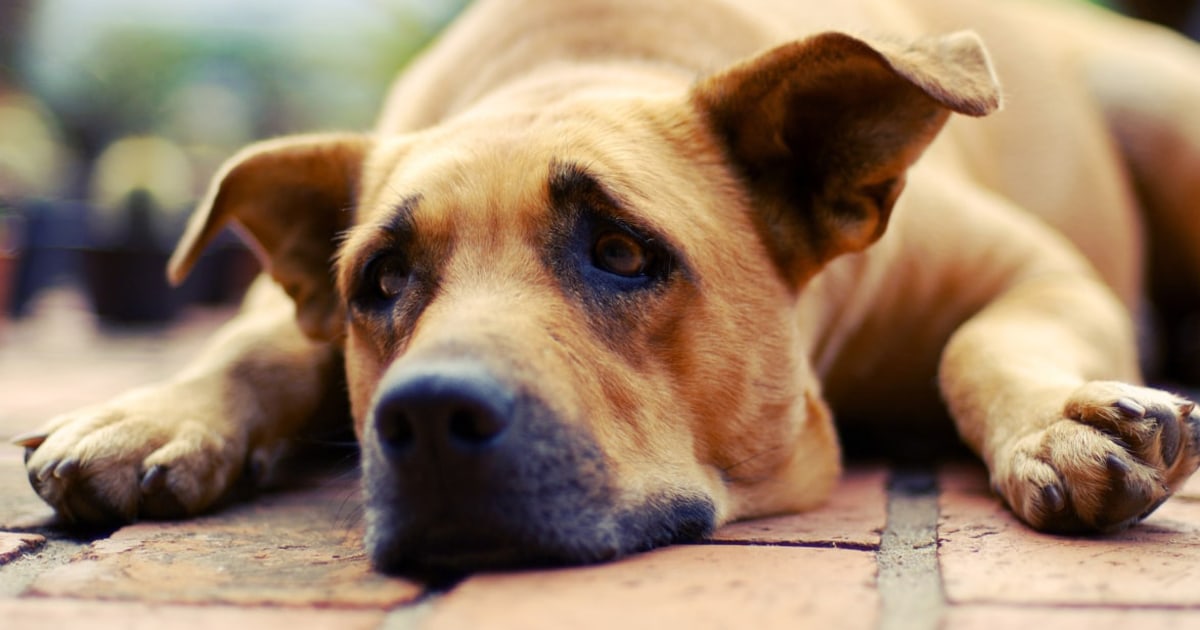 When two dogs mate, it is not so uncommon for one or both of them to vomit. It can be alarming to see your dog throw up after mating, but this act is usually perfectly normal and is not something to worry about.
A dog may begin to vomit after mating because the vigorous activity and motion involved in this act can cause the stomach to become upset.
In some cases, the dog may be vomiting because they are excited or nervous during the mating process, which can cause the stomach muscles to contract violently and make a dog sick.
It is also possible that if a dog is experiencing an illness or has eaten something that is making them feel unwell, they may have vomited during copulation.
However, these factors usually have nothing to do with mating itself, so you should not worry if your canine companion throws up after copulating with another dog.